February 11 is a Safer Internet Day.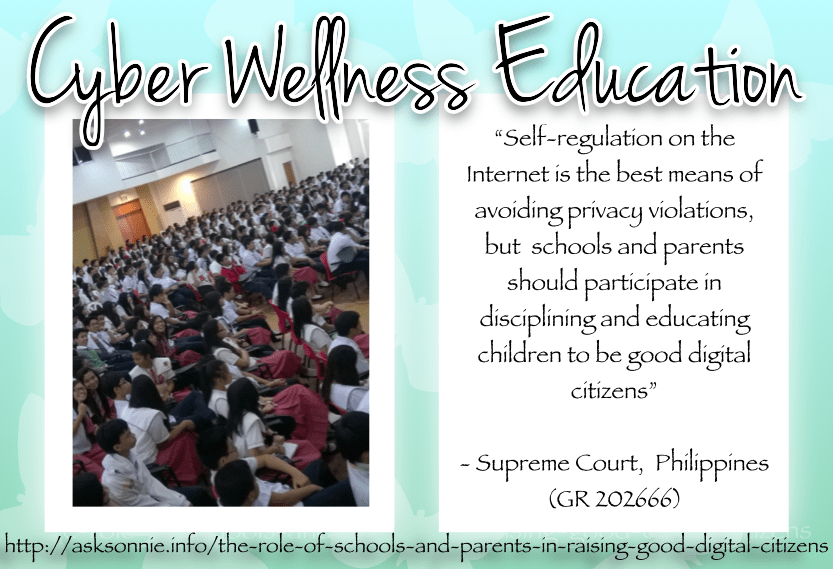 In the Philippines, we have yet to include Safer Internet Day in our national celebrations, but I'm sure, some NGOs and IT companies have a token program or two to support SID as part of their Corporate Social Responsibility.
Since I embraced safer internet and cyber wellness as an advocacy since 2010, we are aggressively contributing in our own little way for a safer web environment. 
We launched our website www.websafetyforparents.org to promote the first seminar for parents, dubbed "keep your kids safe online"
The website became a blog and eventually won the 2010 Best in Advocacy Blog by Philippine Blog Awards.
The campaign evolved and renamed "keep your family safe online", to include older kids on the campaign.
Soon afterwards, our safer internet and cyber wellness campaign now include professionals and young adults with focused on responsible social computing and personal branding.
With the advent of cyber lynching, we also expanded our campaign to include mobile safety,  cyber abuse and bullying prevention, data privacy, digital parenting and social computing for social good.
We've been to different government agencies and academic institutions. Invited by parents, students and professional organisations. Appeared on both free and cable TV, AM & FM radio programs to educate Filipinos about the different online risks and give surf safe tips to reduce the exposure.
Generated by Facebook Photo Fetcher 2



We remain committed on our initiative to add value for a safer and productive web environment by giving talks or organising learning events, development of safer internet and cyber wellness; bullying and cyber abuse prevention programs, formulation of social computing related policies and strategic plan for social business and academic use thru, WSPH Training and Consulting.
Let's create a better internet together, do one thing  that will  create a safer, but fun and productive web environment for Filipinos.
If you need a cyber wellness seminar for your organization, feel free to reach us or call at +632 514-9984.