Yes, W.A.V.E. is on Season 5!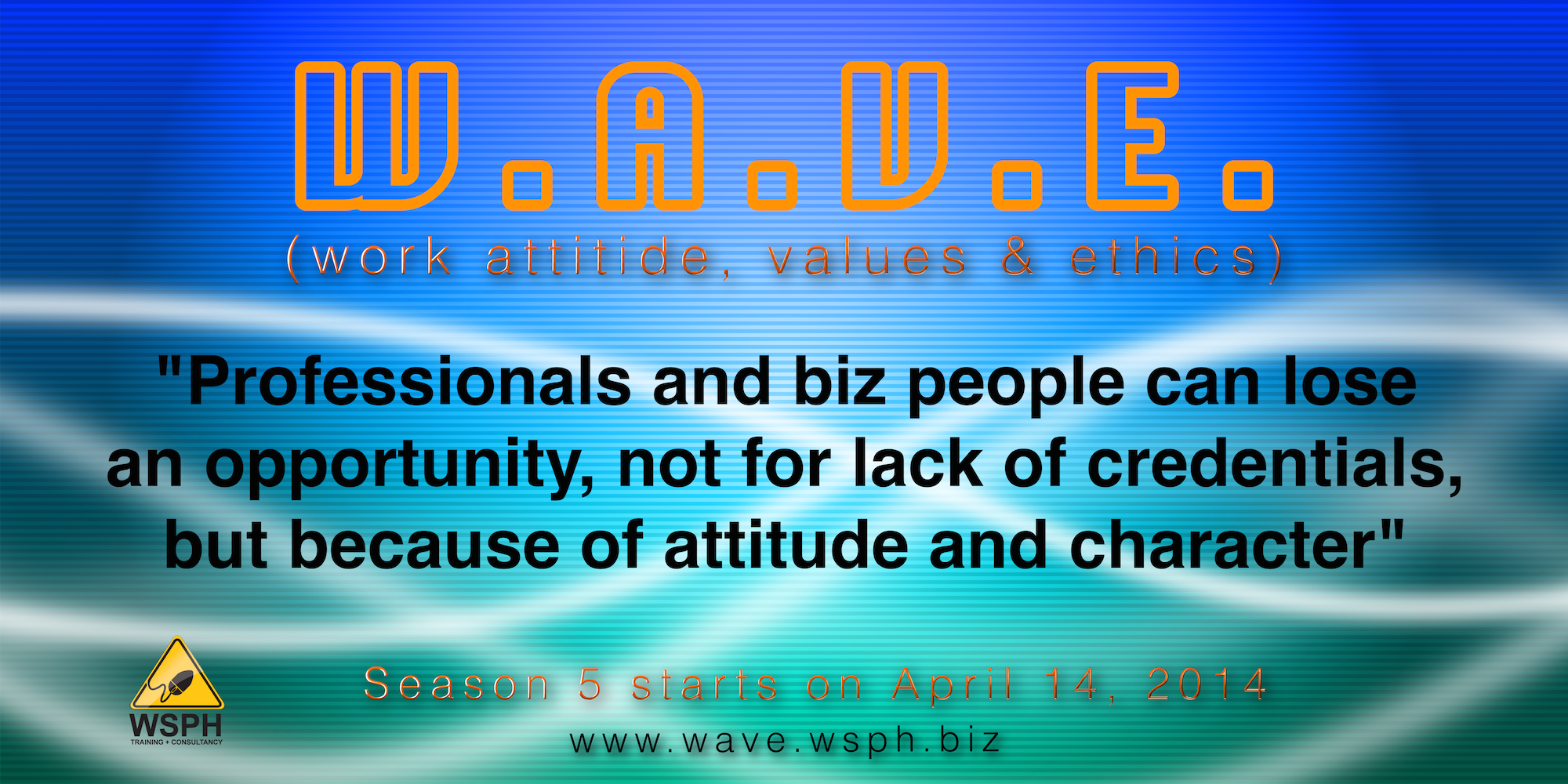 What is W.A.V.E.?
W.A.V.E. (Work Attitude, Values, Ethics) is a program for values enhancement for the private sector, and moral recovery for the government.
It is personal.  Because it's content is about the lessons I learned in my journey from training officer to assistant vice president.  It is about the consequence of making wrong and right decisions. It's also about proaction and reaction in an environment of workplace bullying, office politics, management and leadership issues.

It is special. Because it is anchored on spiritual intelligence
The learning session was my first project after I quit full-time work as Asst. Vice President. As newbie social entrepreneur (and scared), this is an act of offering coupled w/ a prayer for God to help me on this new phase of my life.
It has become an "anticipated annual event" in the marketplace, but on personal note, this is an act of thanksgiving and worship for God's goodness and faithfulness in my life.
What Are My Objectives
The session is designed to prod participants to reflect on their own attitude; to encourage them to avoid the mistakes I made and to use sound life-principles as basis in decision making.  
What previous attendees of WAVE said
All issues discussed were very much relevant and helpful for the growth of an individual and the management. A half day session was not enough–  Anne Ereneta
The seminar boosted my morale. It heightened my faith to make God the center of my work and environment. Through that attitude / value, goals can be achieved courageously–  Albert Orcine
I have 2 words to describe the seminar ~ "Empowering" and "Fulfilling"–  Jovie Garma
The WAVE session had given me not only intellectual information but also spiritual insights which we should also apply on our daily lives – Rocel Narag
Motivational tool for career growth     – Teresa Baetiong
Enlightens people to accept their weakness, stand for the right and search for the true success… yeh bah-  Dianne Austria
Regarding the seminar, it was "napapanahon", refreshes our mind and hearts also our souls because of the Biblical phrases. Reflecting. I admire the way the speaker, Mr. Santos' discussed the topic. I am grateful of attending the seminar! 
The seminar was ok and very helpful to us but Im expecting more activities.. nabitin ako Thank you very much and Happy Easter.. 
We had a great speaker last Wednesday. In a seminar like this, that really matters a lot. The way he speaks and the way he explains, he catches attention. Maybe because he relies on what he believes and from what he had already experienced. I had great time listening/watching to his topics, verses, illustrations and commercials. But the best part was the presence of God that caught us all. It's like hitting 2 birds in 1 stone by gaining social and spiritual knowledge on that seminar.  Very good rating.
For me, it's quiet good and knowledgeable.It can help us in any aspect whether professionally and personally as well.The speaker used different types of learning in a biblical way and through his experiences.The best part of learning is when there is an application of God in our lives. GOOD JOB!!! 
Wave seminar is soul inspiring. It teaches us that we really need God to succeed and in God nothing is impossible.The speaker is great, he caught his audience attention.
Season 5 Schedule:
April 11, 14, 15, 16, 2014
10 AM – 12PM
3:00 – 5:00 PM
How to avail of the complimentary session:
Please note that this is not a learning EB, but a session that I will conduct in your company.
If your company availed of the complimentary session before, please understand that your group is not the priority.
Download the WAVE Season 5 Application Form .
Choose one slot out of the available skeds.
Seek the approval of at least a department manager or any officer in the company who has the capacity to enter into an agreement.
Email the scanned copy of the accomplished form to wsph[at]outlook[dot]com
We'll allocate the slot on a first come-first served basis.
For details of the program, please visit www.wave.wsph.biz
Here are some of the photos of Season 4 sessions:
Generated by Facebook Photo Fetcher 2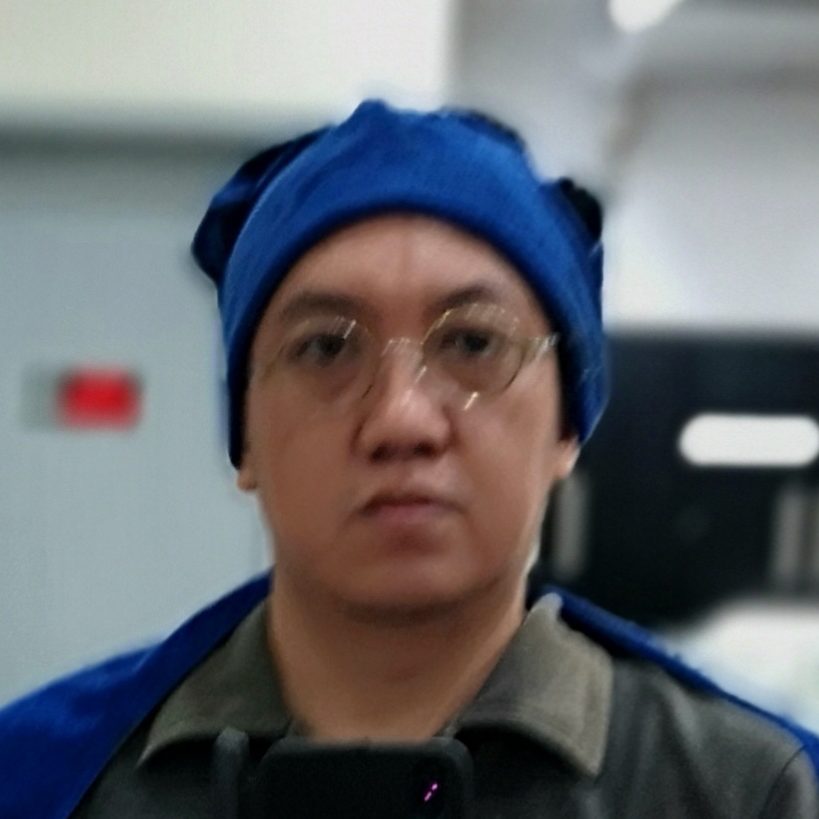 Founder of LODI Inc. (Learning and Organization Development Institute, Inc.) and Co-Founder of Blogwatch. Mentor and Dad of 2 Gen Z Professionals.



Advocate of #HRinHR (Human Rights in Human Resources) and #DigitalCitizenship
Strategist for  Talent, Culture & Content Development, and Cyber Wellness Initiatives
Keynoter and Facilitator of Workplace and Life Learning

Blogging since 2004.