Update:
Check-out the photos below:
Generated by Facebook Photo Fetcher 2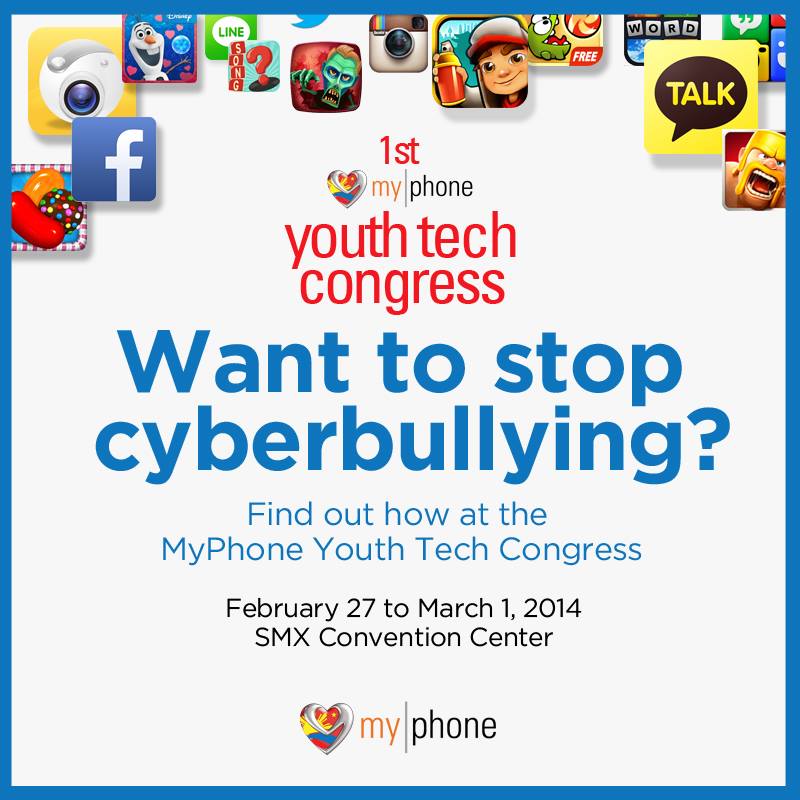 This is a  "brilliant" marketing move by MyPhone, and the first mobile phone manufacturer to do so.
Recognising  the pop culture of their market, the brand engaged them on their points of interest. And as a responsible member of the corporate community, they also provided workshops and seminars that are not only value adding, but promotes responsible mobile and internet use, and abuse prevention.
I will be one of the presentors, after my gig at Gen. Santos and Davao, I will flyback to Manila to discuss Bullying and Cyber Abuse Prevention
The digital landscape is going mobile,  it's about time for brands with online presence to begin the shift.
Below are the details of the event:
SCHEDULE OF ACTIVITIES
Feb 27 (Thursday)
10:00am-  Opening Ceremonies
1:00pm-    TALK: Responsible Social Networking (Pia Faustino, GMA News)
WORKSHOP: Mobile Filmmaking (John Torres, Independent Filmmaker)
2:00pm-    TALK: Preserving Filipino Values through Technology (David Lim, Solid Group of Companies)
3:30pm-    TALK: Revolutionizing Mobile Creativity (Ela Navarro, MyPhone)
WORKSHOP: Web Design 101 (Lindsey Grande, thecolorcure.com)
5:30pm-    UP DHARMA DOWN
6:30pm-    PULSO
Feb 28 (Friday)
10:30am-   TALK: Informing and Empowering Youth Through Social Media (Hanna Jaber, KNN)
12:30pm-   WORKSHOP: Mobile Photography (Luis Liwanag, Visual Jpour)
1:00pm-     TALK: Protect Yourself from Identity Theft (Jun Lozada, TARA App Developer)
2:15pm-      TALK: Citizen Journalism (Rowena Paraan, Bayan Mo I-Patrol Mo)
2:00pm-     TALK (WORKSHOP AREA): The Art of Personal Branding for the Youth (Pocholo Gonzales, VOTY)
3:00pm-     WORKSHOP: Movie Magic, Basics of Animation (Benjie Marasigan, ACPI)
3:30pm-     TALK: Young Entrep guide in utilizing Mobile Tech (Brian Cu, grabtaxi.com)
5:30pm-     SKYMARINES
6:30pm-     YOLANDA MOON
March 1 (Saturday)
10:30am-   TALK: Current and Future Trends in Mobile Marketng (Yahoo! Philippines)
1:00pm-     TALK: Digital Life vs. Real Life (Josh Villanueva, Rappler.com)
2:15pm-      TALK: CyberBullying Prevention (Sonnie Santos, WSPH Advocate and Consultant)
3:30pm-     WORKSHOP: Digital Painting Seminar (Harvey Bunda, Gunship Revolution)
4:00pm-     COSPLAY CONTEST
5:30pm-     501st Legion Star Wars Meet & Greet
6:00pm-     HIDDEN NIKKI
7:30PM- RADIO ACTIVE SAGO PROJECT
Hosted by Caren Tevanny  
FREE for All Students!; Php 50.00 non-student rate per day (inclusive of all workshops and seminars)
For inquiries and reservations please email your name, school, mobile number, scanned ID, and chosen topic to [email protected] or text Kat at 09499688187 
See you!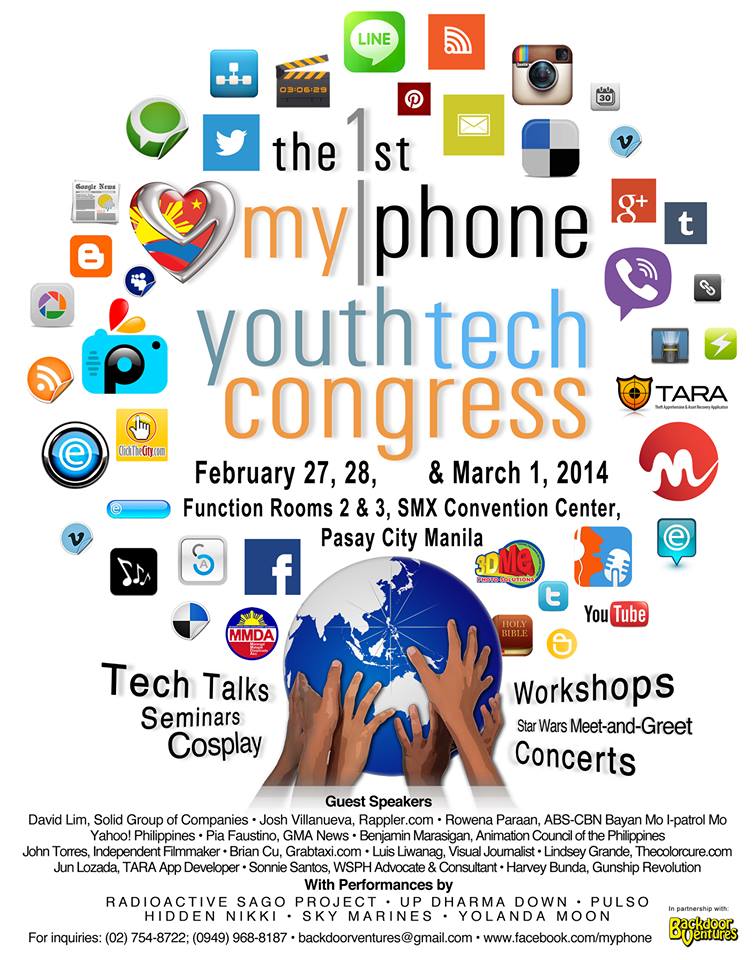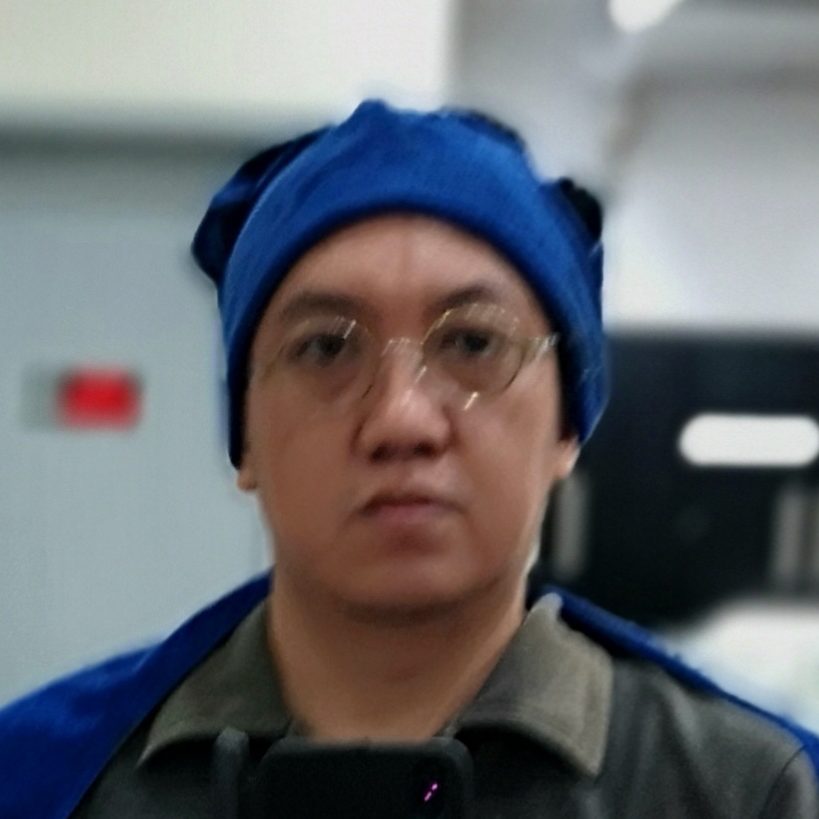 Founder of LODI Inc. (Learning and Organization Development Institute, Inc.) and Co-Founder of Blogwatch. Mentor and Dad of 2 Gen Z Professionals.



Advocate of #HRinHR (Human Rights in Human Resources) and #DigitalCitizenship
Strategist for  Talent, Culture & Content Development, and Cyber Wellness Initiatives
Keynoter and Facilitator of Workplace and Life Learning

Blogging since 2004.