Training and Consulting Services
---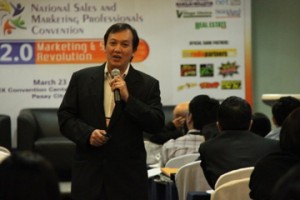 As an early adopter to social web, Sonnie discovered one of the keys for an effective business use of social media: content marketing and employer branding. Social business is the strategic use of social media in different facets of operations to connect, listen and engage stakeholders to influence them towards business goals. His intervention provides the right mix of marketing, customer relations, employee training and safeguard mechanism.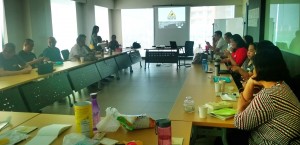 Sonnie's rise to the top of the corporate ladder, from intern to Assistant Vice President of HR, to  Social Entrepreneur, provided him practical lessons about leadership and organizational development. His intervention addresses not only the skills component, but also work attitude, workplace culture and  organizational infrastructure.
Together with Atty. Christopher Lao,  Sonnie is at the forefront providing learning sessions and full blown program for the academe, students and even employees about bullying, whether it is being done at school or workplace.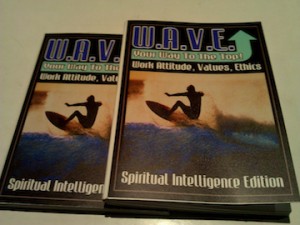 Sonnie's journey to the top is rough. This, however, enabled him to experience the consequence of both good and bad work attitude and behavior. As a result, he wrote a book about one of the keys to industrial peace, productivity and above average employee morale. And that  is subtle  "hack" to employee's work attitude and values.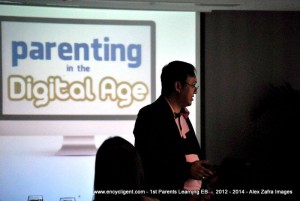 As proof of his expertise on cyber wellness, Sonnie received the best blog in advocacy award on 2010 from the Philippine Blog Awards, and finalist of Globe's T@tt Awards on 2011 for this initiative. Since then, he became a provider of short and comprehensive program for students, faculty and school admin, nannies, parents and professionals about mobile and online safety, data privacy, digital parenting and social media for social good.
---
---
Latest Articles
---
My body from waist up was numbed, can't talk, move; and I'm grasping for air at the ER of Medical City. Is this a rendezvous with death?
We got to interview Gary Chan, the Head responsible for Marketing Microsoft Devices in Pan Asia, at the launch of Windows 10 in the Philippines. Is the end of Lumia inevitable if Windows 10 flops as the doomsayers believe?