This page explains the disclaimer, terms, and conditions governing the use of ASKSonnie.INFO, copyright, use of cookies, privacy, and comment policies.
Simple text
Most of the contents of this site are from Sonnie's more than 30 years of professional experience; and general observations about life in general. Some contents are from contributors/ authors who are also sharing their personal and professional experiences.
Sonnie is NOT a lawyer, so the entries in this blog DO NOT constitute legal advice
While we seek to provide value-adding contents,  it does not also constitute professional advice. The contents provided on this site are for informational purposes only.

The owner of this blog makes no representations as to the accuracy or completeness of any information on this site or found by following any link on this site.
The owner will not be liable for any errors or omissions in this information nor for the availability of this information.
The owner will not be liable for any losses, injuries, or damages from the display or use of this information.

You are encouraged to source other legal,  scholarly, or journalistic materials to get a wide variety of insights about a topic. The resulting engagement in this site does not constitute professional-client and consultant; mentor-mentee; coach and client relationship.
Though as a matter of purpose, this site is not about making money. If in any case, you encounter a success and self help posts, please note that since there are other factors in a given situation, results may be different to other people.
When opinions are expressed in the articles, it is the concerned author's opinion alone. The authors' clients, partners, associates and family has nothing to do with it.
Discussion is highly encouraged, everyone is free to disagree provided exchanges are kept in the context of mutual respect. Yes, comments are moderated, this is Sonnie's website and he will exercise that prerogative.
Every effort is made to keep the website up and running smoothly. However, the owner of this website, ASKSonnie, and the contributors take no responsibility for, and will not be liable for, the website being temporarily unavailable due to 

issues technical or otherwise

. Please report broken links, pages, or missing images, and we'll fix it ASAP.
Materials found here are subject to copyright and will enforce it when necessary.
Because we want you to respect our privacy and rights, rest assured that we are extending the same for you.
For the best experience in your visit, just be like a Filipino or an Asian when they eat fish. "separate the meat and throw the bones".
Feel free to message Sonnie if you have an idea for collaboration.
Copyright © 2005-2023
Without limiting the rights under copyright notice above, no part of this publication may be stored in or introduced into a retrieval system, or by any means (electronic mechanical, photocopying, recording, or otherwise), without the prior written permission of the copyright holder and authors of this blog.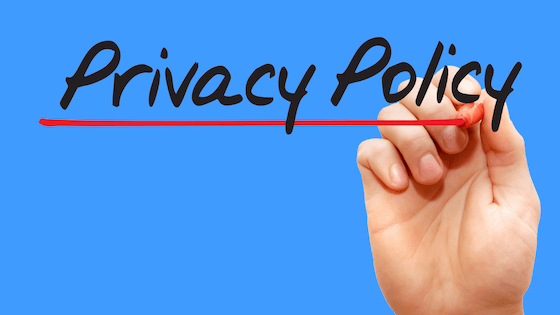 Privacy Policy

You may give this blog personal information about you, such as your name, your contact email, and other contact details on various places on our website. This privacy policy describes how ASKSonnie.INFO uses your personal information.

Comments

When you leave comments on the site we collect the data shown in the comments form, and also the visitor's IP address and browser user agent string to help spam detection. Though we also understand that names being used to leave comments are pseudo names.

An anonymized string created from your email address (also called a hash) may be provided to the Gravatar service to see if you are using it. The Gravatar service privacy policy is available here: https://automattic.com/privacy/. After approval of your comment, your profile picture is visible to the public in the context of your comment.


Media

If you upload images to the website, you should avoid uploading images with embedded location data (EXIF GPS) included. Visitors to the website can download and extract any location data from images on the website.


Embedded content from other websites

Articles on this site may include embedded content (e.g. videos, images, articles, etc.). Embedded content from other websites behaves in the exact same way as if the visitor has visited the other website.

These websites may collect data about you, use cookies, embed additional third-party tracking, and monitor your interaction with that embedded content, including tracking your interaction with the embedded content if you have an account and are logged in to that website.


How long is data retained

If you leave a comment, the comment and its metadata are retained indefinitely. This is so we can recognize and may approve any follow-up comments automatically instead of holding them in a moderation queue.


How we use your personal information:

The information you give us is absolutely safe with us. We will never rent, sell, share, or otherwise disclose your personal information to third parties. We might contact you from time to time regarding your query, feedback, or contribution.

Please note that you may be sending out information to 3rd party plugins, like social networks, by liking, sharing, commenting, etc. by form of tracking cookies and access to your personal profile via integration or registration. Privacy and cookie policies shall be governed by 3rd party sites.

We may also send you announcements from time to time about new articles or information that you might find useful.

You may also opt-out from receiving information from us at any time and ask us to remove your contact information from our email list.


Use of Cookies

This blog uses cookies in order for you to have full functionality and an excellent user experience.

You may opt not to receive cookies by not accepting them or disabling them on your browser configuration. However, by doing this, you may not be able to fully utilize the features of our website.

This blog may use plugins or contain links to websites of third parties that may also use cookies. Should you use such links and leave our website, please note that we have no control over such third-party sites.


Comment Policy

Comments are welcomed and encouraged on this site, but comments will be moderated. We encourage you not to disclose personally identifiable information to protect your privacy, other persons' or an organization. Remember that the comments section is public.

There will be instances when comments will be edited for quality purposes, before publishing.

Likewise, we reserve the right to decline or delete comments under the following conditions:
Comments deemed to be spam or solely promotional in nature.
Comments containing language or images that could be deemed offensive. This may include abusive, threatening, pornographic, misleading, or libelous.
Disrespectful comments
Comments that violate the law of human rights.
This comment policy is subject to change at any time, without prior notice.



Legalese
Use, Registration and Submissions.

By using ASKSonnie.info in any manner, you agree to these terms of use, and conditions. By submitting entries/content, you represent that the entry or content does not infringe any copyright or violate any law. Readers are solely responsible for their own decisions and should thus conduct their own research and due diligence and obtain professional advice. Sonnie Santos, the site owner, will not be liable for any loss or damage caused by a reader's reliance on information obtained from this site.


Disclaimer and Limitation of Liability.
By using this site, Service, or Materials contained herein, you acknowledge that any reliance upon any Materials shall be at your sole risk.  ASKSonnie.info disclaims any warranty, express or implied, including warranties on merchantability and fitness for a particular purpose.


ASKSonnie.info reserves the right, in its sole discretion and without any obligation, to make improvements to, or correct any error or omissions in any portion of this site. Under no circumstances, shall ASKSonnie.info be liable for any direct, indirect, incidental, special or consequential damages that result from the use of, or the inability to use, materials from this site.


Links
ASKSonnie.info makes no representations concerning any endeavor to verify the content of sites linked listed in the directories. Linking is done for convenience and easy reference. By providing links to other sites, ASKSonnie.info does not guarantee, approve, or endorse the information or materials available on those sites.


Fair Use
Secure our consent should you wish to use the original materials on this site. Some articles may contain or cite the work of others, and we have endeavored to stay consistent with the requirements of proper attribution and fair use (e.g., book reviews, commentary, criticism, reporting, and research).


Infringement and violations
Anyone who believes that a Material or any portion of this site is objectionable, or constitutes copyright infringement, MUST immediately notify ASKSonnie.info through the Contacts given. ASKSonnie.info reserves the right to remove objectionable content or Materials, within a reasonable time frame, upon the determination that removal is necessary. This is a manual process, however, so please realize that ASKSonnie.info may not be able to remove or edit particular Materials immediately.


Ads
In case advertisements found their way on this site, for whatever reason, those are placed and controlled by outside advertising networks. ASKSonnie.info does not evaluate or endorse the products and services advertised. These ads do not reflect the views and opinions of Sonnie and the contributors.


No legal advice
No legal advice is or will be provided herein. Consult your retained counsel for legal advice.