This is the transcript of the speech delivered by the Gov. of Isabela during the PMAP's 42nd Conference, Sept. 29, 2005, Waterfront Hotel, Lahug, Cebu City.

Shattering The Play Safe Mindset
I am Grace Padaca, the Governor of the province of Isabela, ang babaeng na noong eleksyon ay nangahas tumakbo kahit hindi siya makalakad. NPA KASI AKO NA-POLIO AKO when I was only three years old. You know why I ran even if I could hardly walk? I think its because at the back of my mind, I have always been wary of being accused of puro dada, walang gawa.
You see, I was a radio commentator for fourteen years of my life, from 1986 to year 2000, that's why I became more of a Certified Public Announcer. One of the most common things that broadcasters like me can be accused of is magaling lang kayo sa dada, hindi sa gawa. This is because most of the objects of our commentaries are people in the government, people who are
expected to do things. Careful to be always fair in my statements. I checked and double checked my facts. I always used the standards of truth, justice and fairness. I knew in my heart that I could not be making criticisms or judgment on matters where I could also be judged. Hence, I made it a point not to be closely associated with people in government stand on issues.
My own relatives or friends of relatives were not spared if there were exposes involving them. I did not receive gifts or any favors ( I would return even simple gifts of cake or chocolates from politicians), neither did I ask any personal favor from vip's who might have been all too willing to humor me in order to be spared of my stinging statements if they go wrong… governors, congressmen, judges, big time businessmen, military and police generals. In short, the ideals of truth, justice, freedom and decency that I always espoused on my radio broadcasts were the same guiding principles I had as a person. I think there is a word for it… INTEGRITY… When your Actions match your words…
I have been talking to our people about the political dynasty in our province Isabela the whole time that I was a broadcaster. That they were becoming too many in Isabela and there was no end in view to their absolute, abusive rule. I spoke about this often in my radio program "Sa Totoo Lang " that broadcast everyday three hours from Monday to Saturday. But when I decided to personally and directly fight it, I was already one year out of media. I guess, one of the biggest forces that led me to do what many people termed as a foolish, dangerous act of fighting the powers-that- be in our province was the thought at the back of my mind that asked me: will I continue working for truth, justice, democracy… Even if it's no longer my job to do so? Even if I am no longer in radio? Was I fighting the dynasty only because I had to make a stand as a broadcaster? How about as a private person? Could I and was I ready to WALK MY TALK? (there again, the word WALK? Could I not be exempted, kasi my polio naman ako?) But the challenging, daring question was there: Could I, private citizen GRACE PADACA, no longer in radio, WALK MY TALK?
The resounding answer was YES. Even if it was not my "job" anymore to do so, I would still fight for the things I always talked about in radio because they were not mere lip service… I believe them with all my heart. The people of Isabela saw that hindi ako magaling sa salita, pati sa gawa. If I asked them to be brave, I myself showed them how to be brave. If I asked them to fight for what is right, I myself proved to them that it could and should be done, kahit ako ay babae, kahit ako ay may kapansanan.
That's why when I asked them to help me fight the dynasty, help m free our province Isabela, help me save democracy in our part of the world, they joined me. They must have remembered all the words that I told them all those fourteen years that they listened to me. They must have seen that I meant what I said, that was ready to do what was needed to be done.
Sometimes even if you think you can do it, yes, you are brave enough, are you willing to do it?
Me: bakit ako? Ang dami pang wala naming kapansanan diyan, I resigned from radio… Nothing was happening… was almost dissuaded when a priest/friend told me you cannot put your light a bowl… So I resigned.
But if in your heart you know what should be, you will not have rest or peace until you do something about it. I could see that wrong things were being done, with impurity, naghahari-harian ang mga nagsawa nang magpaka-gambling lord, drug addict…Not my idea of the right thing, not what I have been taught in school. I said to myself kahit ganito lang ako, I will just do something, it may not produce any result, it may not have any impact at all but at least I will have peace of mind and will not be one of those beating their breast cursing what's happening but not lifting a finger. I think this must have also been in the reminds of the Human Resources professionals in Hongkong during the height of the SARIS crisis… When they demonstrated both compassion and courage in advocating for flexible working arrangements for employees who were most vulnerable to the disease (e.g. Pregnant women). They must have contended with issues like breaking company rules and challenging headquarters policy but the right thing just had to be done.
Ninoy Aquino… Could not live knowing what I could have done but did not Regret more the things we did not do that the things we did. There must also be instances when you in the Human Resource or Personnel Management Department experiences dilemmas perhaps vis-a-vis the people from finance in the issue of providing checks & balances to make sure that
professionals and ethical standards are upheld in the management of corporations.
But can HR stand up to senior management in instances of wrongdoing? Or will they "play it safe" and become party to a crime? Let me share with you one thought that has always guided me in doing what people describe as the brave and fearless things that I have been doing, not only in fighting the dynasty in Isabela in the last year's elections but also the jueteng lords in
my province and other parts of the Philippines early this year. We who are doing the right thing should be the ones brave. Ordinary criminals hide after doing their thing because they know they should not have done it and they have to pay for it.
People in government who are wallowing in people's money should not be strutting around, enjoying it when people call them honorable – they who secretly get bribes or jueteng money – they who hire killers to kill their political enemies
They are at fault, they have to made to pay for it or at least, they should be stopped from doing it… Its plain common sense. Its just how things should be.
I have always explained it this way to the masa, the common tao, who made up most of my radio listeners before… Halimbawa, ang isang bata na nakabasag ng pinggan ay normal na matatakot dahil sa kaniyang isip ay may nagawa siyang kasalanan. Nariyang tatangkain niyo itong ilihim para hindi na malaman ng kaniyang nanay o dili naman kaya ay magpapakatatag na lang siyang aminin sa kaniyang nanay ito, hihingi ng tawad at handa pang tanggapin kung ano
man ang parusa sa kaniya o kaya ay mangangako na lang na magpapakabait siya maglilinis halimbawa ng banyo, para makabawi.
In other words they who have done wrong should be the ones afraid, should be the ones who feel guilty, not us who are doing the right things, exposing the wrong ones.
Many times I am asked… Bat't ang tapang mo? Saan mo hinuhugot ang lakas mo?…Simple lang… Kasi ang ginagawa ko siya iyong dapat, siya iyong tama. It is simply my conviction that what I am doing is the right thing. Kung sino ang gumagawa ng tama, siya dapat ang matapang. Ang gumagawa ng mali siya dapat ang nahihiya, natatakot at huwag nang pumapel sa mundo.
Please huwag tayong magpatalo sa mga nagtatapang-tapangan lang. Believe me, takot din ang mga iyan. Kasi may ginagawa silang kalokohan. It should only be a matter of time before their wrong doings catch up with them at sana, mapabilis ito kung may mga taong concerned and brave enough to come up with what they know in order that we may spare this world, spare our young people, spare our own selves from those who are doing the wrong things to our government, to our society, to our corporate organizations. And let me please give you an assurance: the Lord who sees all the things that we do will crown efforts with success. In his perfect time…
Please use me as your living visual aid of how He blessed those who would like to do the right thing.
Ladies and gentlemen, they say HR is no longer an administrative function since HR professionals are now seen as "business partners." This means that their key accountabilities are to senior management and also to shareholders, tasked to uphold the interests of the company. It must be difficult for you because surely there may oftentimes be conflicts in playing your role as a "business partner" and a "people champion" or defender of the interests of individual employees to which you are more often or constantly exposed. It must really be a tough balancing act for you.
But again, I say, just always decide to do the right thing. We just have to go on doing the right thing. It may not produce the results that we want at once but in time it will. Success may not come immediately but it will not come at all if we just stop and give up doing the right thing. Believe me, no good deed is left unrewarded.
In my case, I also became frustrated so many times, but I just went on quietly doing my thing, everyday, hindi ko alam may mga naiimpluensyahan na pala ako,may nae-evangelize na pala ako with what I have been doing not just with what I was saying.
I am so glad, there have been many private sector groups coming up with fora like this like those spearheaded by Mr. Nicanor Perlas and Ms. Panjee Gonzales-Lopez…the pag-asa, makabayan, the forum for the Filipino future of abs-cbn of which I also became a participant and this very PMAP gathering… Thank you for this year's theme for the PMAP congress, for going out of your way to come up with this theme, this kind of gathering and even this new approach, kahit pinakaba ako nang husto. But it's okay,if only for us to be more effective and get our message across.
And let me summarize mine this way: Let us never get tired doing good, let us not get weary wishing for the right things and working for them to come true. In our own worlds, our own respective sectors, ipunin natin lahat ang efforts and goodwill natin at pagsamahin natin – kahit mga simple lang. we don't have to do anything heroic.
Inspires me in govt. that we have partners in the private sector who want to do the right thing.
It must be clear now that government is not enough. Sometimes it is government which is the problem. We have leaders who do not show us the best examples and they are the ones who are always featured in media because of their position, their stature. But sadly, some of them are not the best persons to emulate.
We do not need to be slaves to this culture. We do not need to be so influenced by what we see in media. We have the choice.
We should be brave enough to say no when it is called for, brave enough to stand up and be counted, even somebody crooked like me is not exempted, let us be brave and willing to take the road less traveled. It is where our real hope is.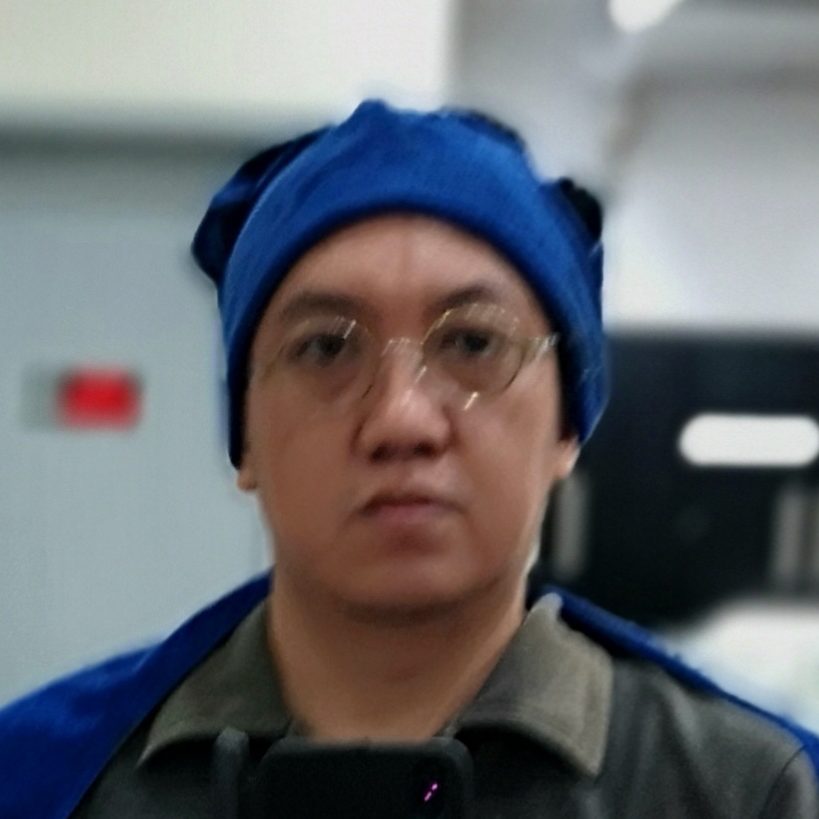 Founder of LODI Inc. (Learning and Organization Development Institute, Inc.) and Co-Founder of Blogwatch. Mentor and Dad of 2 Gen Z Professionals.



Advocate of #HRinHR (Human Rights in Human Resources) and #DigitalCitizenship
Strategist for  Talent, Culture & Content Development, and Cyber Wellness Initiatives
Keynoter and Facilitator of Workplace and Life Learning

Blogging since 2004.