Time flies, feeling ko I'm just in my 30's! It has not been an easy journey, but the Lord has been faithful and present throughout. Thank you!


In a day, I will celebrate my 54th birthday, yay!


I thank God for my family

My wife who has stood by my side through thick and thin.
My children, who are now professionals have grown gracefully despite witnessing the good, bad, and the ugly in my journey. They remained kindhearted and close to God.

My parents, who are now dancing before the Lord. Despite their limitations and lack of education, they set a good example–

To be married to one partner for life. And as a husband, my father never laid his hand on my mother.
To be generous at all times. Even to the point that we ended up with nothing because they sacrificed much for others. To love your siblings no matter what.

My siblings because despite a poverty-driven childhood, we did not go our separate ways. We were closely knit, meeting weekly after church. And we are on each other's side when one needs help despite our limitations.


I thank God for the people I met on my journey.

Even though I lost the people I truly considered friends when I stepped down from the ministry, God made sure I would meet new acquaintances who helped me become the kind of person I am today professionally— a Chief People Strategist and Leadership Adviser for Executives and Entrepreneurs.


I thank God for the prosperity

Though I cannot say that we are rich by the standards of this world, we are neither poor. Our needs are met, we are not paying rent or amortization for the roof over our heads, both my kids are college graduates and now working, and we have a decent car.


I thank God for the gifts of teaching and my passion for adding value to the next generation of leaders and HR professionals.

Despite realizing that a few are just interested in what they can get from me, the fire is still there. I have not run out of initiatives under my sleeves, I will launch this in due time, and continue paying forward.


And I thank God for men's favor.

Aside from connecting me with principled entrepreneurs, I also recently received recognition as one of the "Pillar of HR" pioneer awardees. This was unexpected, because "sponsoring/ donating" or participating in a social media marketing scheme is common nowadays in exchange for your award. Add to that, the awarding group was well aware of my professional and personal imperfections, but they still extended the award.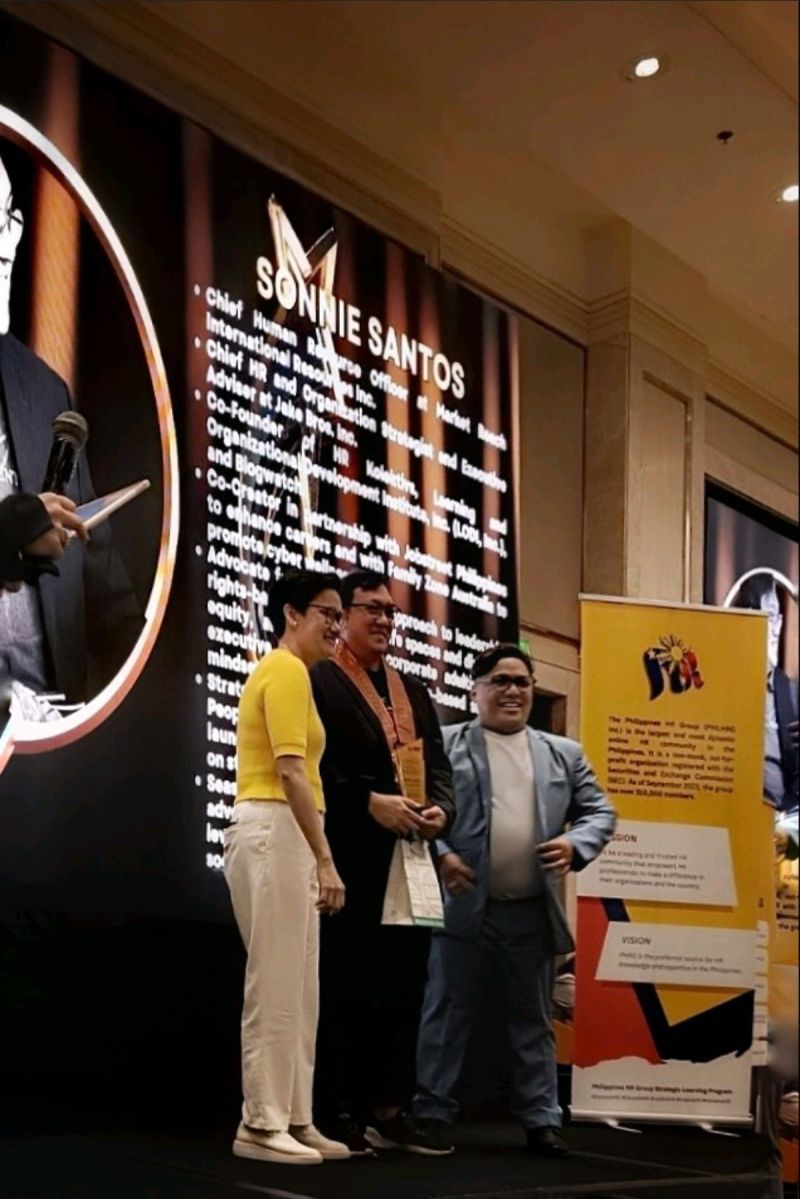 I am blessed and happy with my life.

God willing, I pray that I can live for more than 70 years so I can finish some of the professional initiatives I started, correct the mistakes I made, and complete the narrative when God called me 35 years ago.

Thank you, Lord for the mercies in my life. I am humbled for being "grace made" (GM). All glory to you ❤️ !




Liked this article? You can