2016 Philippine Holidays Reminder
Read: 2018 Philippine Holidays
As we near the end of 2015, we have to plan prior to the scheduled 2016 Philippine Holidays. The manufacturing industry need to adjust their production schedule, as well the the service industries. HRDs are also planning for their summer gig and other employee engagement initiatives.
And of course, we also need to plan for our family or barkada  get aways!
PNoy admin is cool enough to announce the 2016 Philippine holidays ahead, so appropriate planning and adjustments can be done by all stakeholders. Via Proclamation 1105 s. 2015 , the scheduled 2016 Philippine holidays are as follows: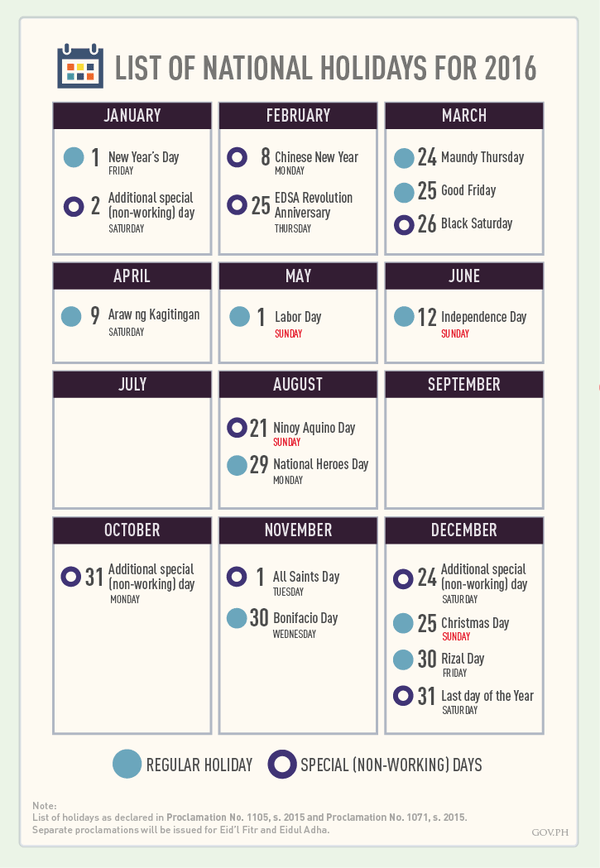 You can download the signed copy of the proclamation 1105 HERE. And the official announcement of 2016 Philippine holidays by the government can be viewed HERE.