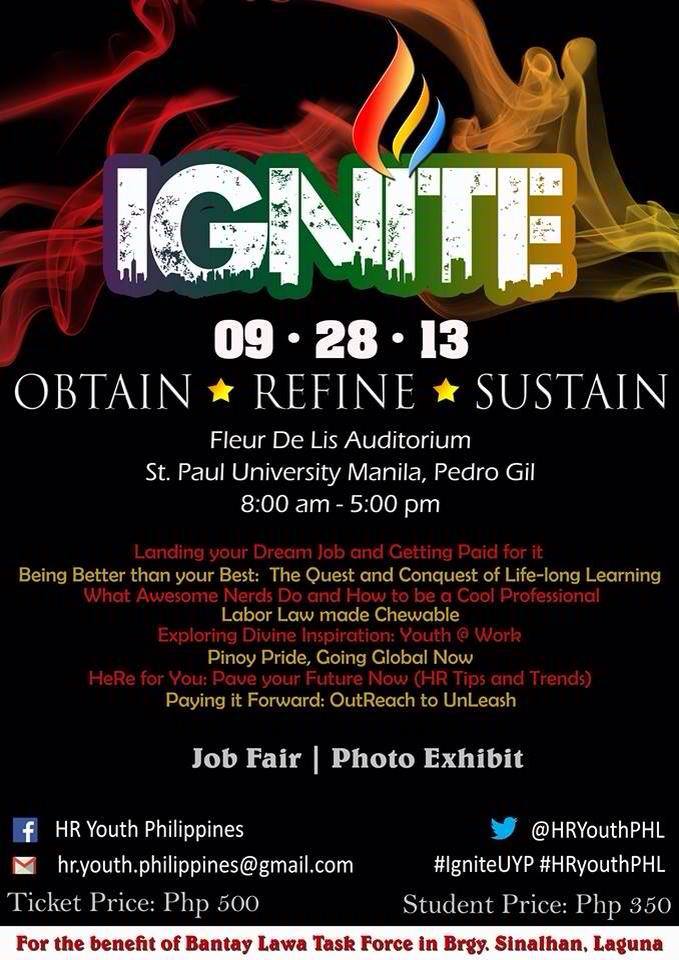 I always find it pleasurable working with the youth- the idealism, energy and enthusiasm. And if they're into something that they really really like, wow! The hunger  never runs out.
That's the primary reason why I agreed to participate on this endeavor, I cannot miss this opps to rub on the passion and energy of this young people at the same time pass on some of the learnings I acquired  in People & Organizational Management & Development, Social Business and Social Entrepreneurship.
In a nutshell, I will be sharing the "one step backward and two steps forward" approach in our quest to stand-out and be globally accessible.
To fellow HR execs, check this out. You can scout for future employees who are participating on this event. Likewise, do send your entry level staff, they'll sure learn from the different speakers. Or just be generous and sponsor this event, ha ha.
See you on Saturday!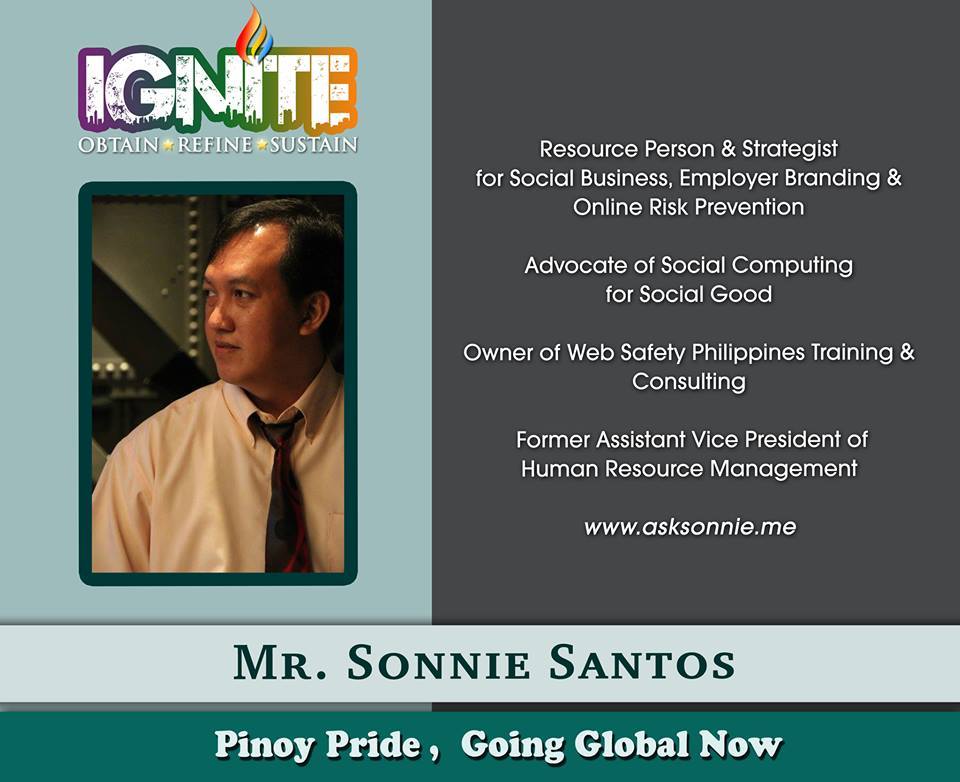 Liked this article? You can