It appears that aside from the hardcore supporters of BBM, a handful of Filipinos cast 'protest votes' because of the condescending attitude of some of the woke voters.

UPDATE 5/13/22: Embedded anecdotal analysis of Marcos and Uniteam victory.

Why Chel and most pink senatoriables lost
Why Marcos won
The 2022 national election is a staple topic over coffee with entrepreneur friends. The common Q I'm receiving is who will I vote for Prexy and why.

Let me answer that at the end of this post. But in the meantime, let me share my thoughts on how Filipinos will vote come election day.

From the discussions I had, swing votes are expected for fear that a certain candidate will win the election. While the majority will still vote for their chosen candidate, some will set aside their first choice and vote instead for either Robredo or Marcos. Let me explain my theory by classifying 3 types of votes come election day.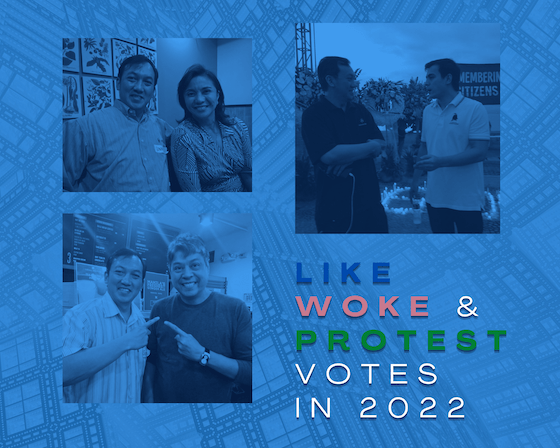 The author had personally met, thru
Blogwatch
streaming interviews in the past, some candidates who are running for national positions this year. Together with the other bloggers/citizen advocates, the author had first-hand experience with BBMs, Leny's, Kikos' (Pangilinan), Dicks' (Gordon), Gibos' (Teodoro), Chiz' (Escudero), and Gringos' (Honasan) wit and intelligence, ability to articulate their platforms, handle difficult questions, and charisma.
The Like Votes

This is given to the candidate of choice or the first choice of the voter. Whether their preferred presidentiable is winnable or not, they will stick with their wo/man.

However, some voters may change their minds because their candidate is not faring well on the surveys and they strongly dislike the would-be winner. So on election day, they will either vote for Marcos or Robredo, to give this candidate a stronger chance to win against the other.


The Woke Votes

If a voter fears a Marcos return to Malacanang,  s/he will vote for Robredo. For purposes of this discussion, I am calling this a "woke vote" (woke is not a negative or insulting word)  because of the good vs evil narrative where Marcos is the evil personified


The Protest Votes

If, however, a voter is turned off by the emerging cancel-driven and self-righteous culture of the passionate Robredo supporters, s/he will vote for Marcos. I'm calling this a "protest vote", because of their strong dislike for the divisive, and purist politics of the Robredo camp.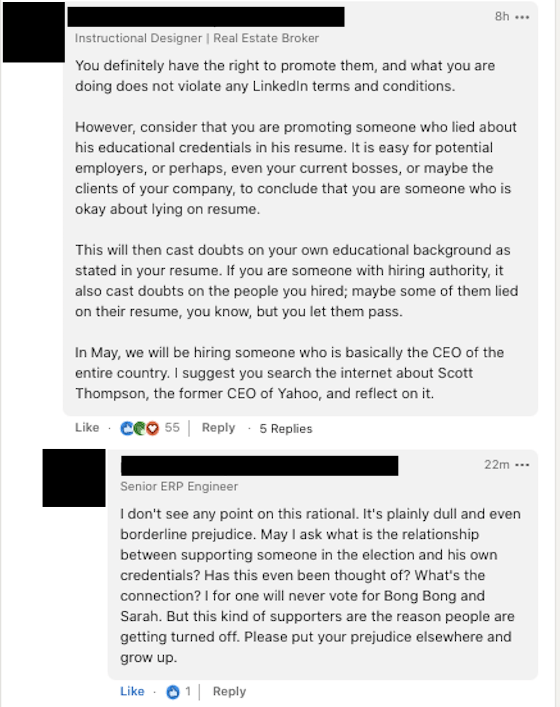 Likely Scenarios

The woke voters believe the return to power of a Marcos is an accommodation to, and an alliance of all the shady figures of our political past- Estrada, Macapagal-Arroyo, and Duterte.

With this axis of evil in power, it is believed that human rights violations, impunity, and corruption will continue and abound. China and the West Philippine Sea policy is not likely to change.

Furthermore, a win of Robredo is thought to be a win for justice for the victims of the drug war, and a time of reckoning for the perceived corrupt officials. More government transparency, less corruption, and better social services. It is also believed that the friendly alliance with the west will return.

The protest voters, on the other hand, believed that a Robredo presidency is a reboot of the reign of the yellow. The switch in color is only a gimmick and meant to revert to hypocritical clean governance akin to the situation that led to the breakdown of MRT3 where the responsible officials were not held accountable. Another example, according to them is the demolition job against political opponents like what happened to the GMA appointees at the beginning of the PNoy term; Grace Poe and Jojo Binay during the 2010 election. Binay who was demonized for corruption by the same people backing Robredo is now part of the Robredo senate line-up.

With the purists and self-righteous at the helm. these voters believed the politics of vengeance is not far behind. Half of the energy and resources of a Robredo government are expected to look for corruption in previous governments' projects. On-going projects might be stopped similar to what PNoy did in 2010.

A Marcos win, however, is believed to usher undivided attention to improving the lives of Filipinos because Marcos will only have 6 years to complete the rehabilitation of their family name. It is further believed that the voices of anti-Marcos and martial law victims are good enough to deter Marcos and its allies from committing the same evil of past administrations.


How this election reshaped our core values as Filipinos

I would like to believe that mainstream media is not being weaponized to support or destroy candidates and their supporters. (But I already accepted that some if not half of media publications and journalists are partisan)

One media outlet published an open letter of a son who said F*** to his mother. It's good that another outlet published a loving mothers day tribute of the other son.

I received a PM from connections about an LGBT who committed suicide yesterday because an educator bullied him for supporting a candidate who is a thief and a liar.

I am waiting for any of the media outlets, especially the one that published the F*** letter since as fact-checkers, they can easily debunk this claim. I'm sorry I will not share the link here because I have no way to validate the allegations (I will update this and include a link once mainstream media decided to run the story.

But I am sad about how this election has reshaped our core values as Filipinos.

I just hoped the energy and passion these Filipinos have exerted for their candidates will still be present for nation-building, even if their candidate loses.

But if the cancel culture persists, then we are doomed.


Who will I vote for President?

Now let me share my response. I told my biz friends it's too early to decide. Likewise, I believe I can best help people make an informed choice than spoonfed my preference. Nevertheless, I shared with them this simple rating sheet for the presidential aspirants. I will score each candidate with either 0-1, 0 if a presidential candidate doesn't have it, and 1 if they have it. A simple summation of the scores will help me decide who to vote for.
Not afraid to face tough questions and hostile crowd
Walang playbook na nadaya at mag patawag ng rally, revolution o people power pag natalo
Kayang sumuporta sa mananalo, at enganyuhin ang sariling supporters to support the winner for the sake of nation building, kung sya ay matatalo sa eleksyon
Candidate and Supporters exhibits Filipino core values (do not encourage or amplify divisions in the family caused by politics; do not spouse and promote cancel culture even after the elections)
Their ability to deliver basic services (example, COVID-19 response)
Political will
Willingness to bring political enemies to dialogue and work for the common good
Hindi epal, patawa, or trying hard
Inclusive (hindi iniitsa pwera ang di sang ayon sa sariling adhikain)
Forthright and not deceptive (Integrity hindi binobola ang botante)
Communicator
With a clear grasp of the economic and debt problem we are facing, and have a concrete plan to deal with it.
Not hounded with corruption issue
Filipino first foreign policy (hindi sip-sip kay Uncle Sam or kay Kung Fu Panda)
Platform anchored on social justice
Rights based leadership and management
Hindi tuta nang partido o nino man

Here are some scriptural reference, courtesy of a church leader, in choosing a leader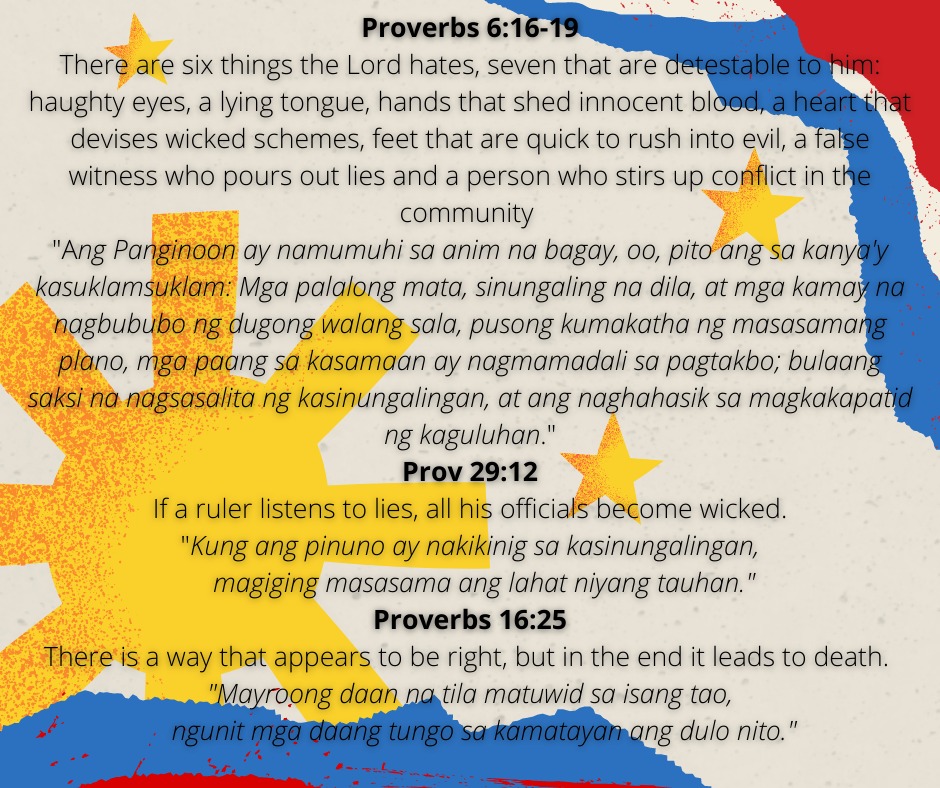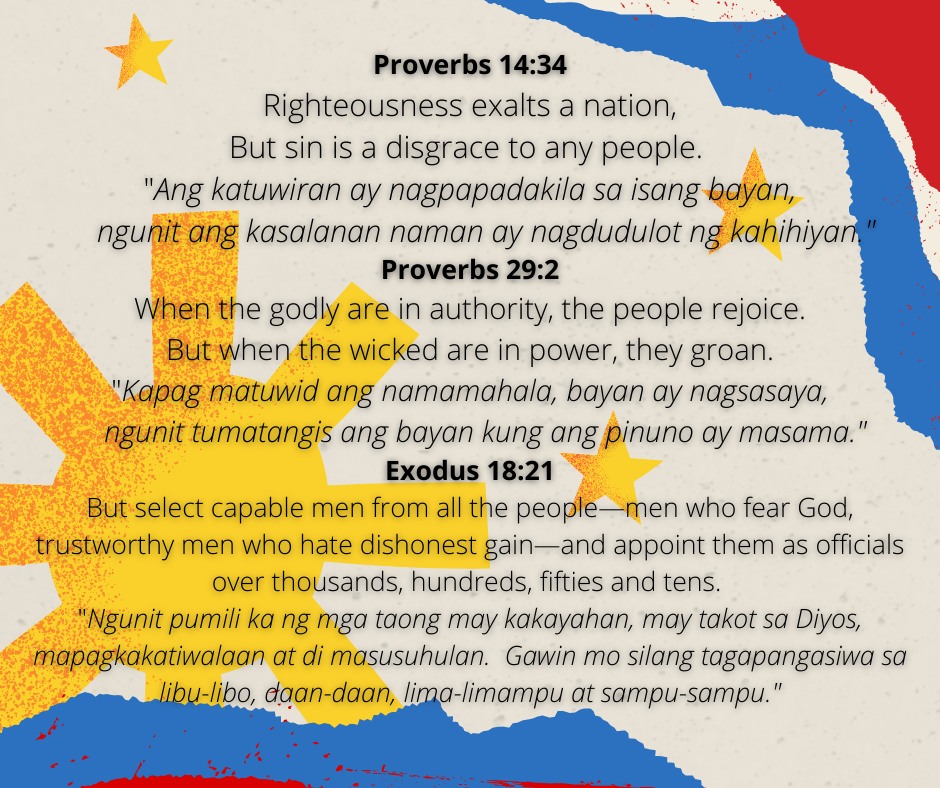 Previous Updates

5/10/22- 'Efforts not in vain:' Leni calls on supporters to respect the poll outcome
5/9/22- Marcos wins Philippine presidential election in a landslide
5/6/22- Should HR Professionals Be Involve In Partisan Politics?
5/2/22- Pacquiao overtakes Isko in 3rd Place in the last Pulse Asia survey
4/19/22- Isko: Withdraw call dose of Robredo medicine
4/12/22- Another group defects to Robredo for president
3/5/22- Embedded discussions from both LinkedIn and Facebook to illustrate a "protest" vote.
2/17/22- This news article from ABS-CBN seems to support my hypothesis:

Marcos, the former senator's popularity could be explained in part by 2 things: his nearly 30-year political career, and the repeated attacks on his family's reputation after they were ousted in February 1986.

"Naging underdog na siya na 'yun ang naging epekto. Wala nang naniniwala sa mga panira sa kanila, matagal na matagal na," Singson told ABS-CBN News.

The more criticisms and rumors are leveled against Marcos, the more his popularity seems to grow, Singson said.
Election is over, it may take time to heal, but for the sake of the country, let's participate in nation building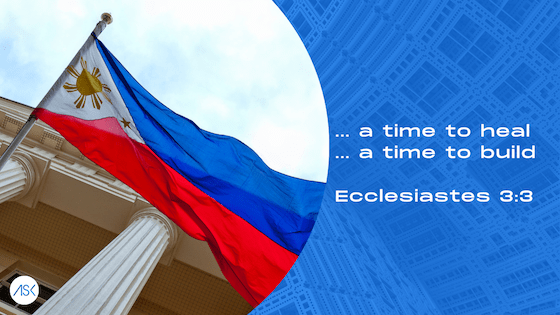 Liked this article? You can