The fight against cyberbullying is advancing as more institutions are joining hands to combat the abusive use of free speech.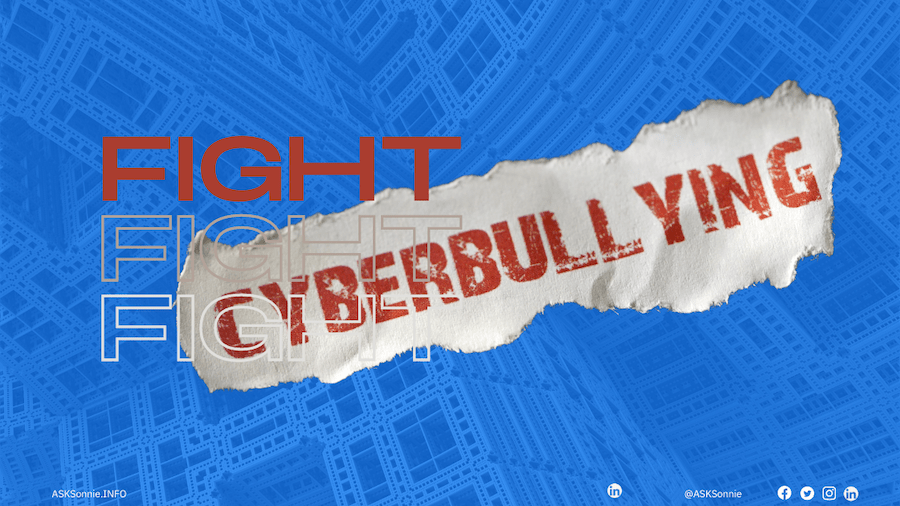 November is a month when cyberbullying is widely discussed all over the world, with events such as the International Day Against Violence and Bullying a week-long campaign to combat the issue.

Cyber wellness and the child abuse and protection helpline launched by Dep Ed to safeguard Filipino children symbolize the country's fight against violence and bullying.

In support of ASKSonnie's advocacy and the world's fight against abuse of free expression and other negative online experiences, Kaspersky collected a range of tips for parents and children on what to do if they're bullied, and how to protect themselves.


What kids can do to protect themselves from cyberbullying:

• Set private settings
Parents teach children not to talk to strangers on the street. So why don't we talk about the same rule, but for the online space? If it is impossible to completely protect yourself from the same bully neighbor, it's also possible to do it on a personal account across social networks. Guides on how to do this are available on Facebook, Instagram, Twitter, Twitch, and Reddit.

• Do not answer
Reacting with offensive words will only escalate the situation. Trying to reason with the bully without the participation of adults is also not worth it. Ignoring them is the only way to protect yourself from a further abyss of clarifications, insults, and the like.

• Block the aggressor, complain to the moderators
Many websites and all social networks can add a user to a black/block list. Contact the site's administrators with a request to block the instigator. Guides on how to do this are available on Facebook, Instagram, Twitter, Twitch, and Reddit.

• Take screenshots
Evidence can be useful if you need to contact law enforcement agencies. You can also discuss the problem with the offender's parents, or explain to them personally the possible consequences.

• Temporarily delete or deactivate personal account
Leaving social media for some time can help to breathe out and focus on yourself. Moreover, bullies will see that a user is not responding and can lose interest in a possible victim since they won't get any reaction. The most important thing is not to blame yourself because of this situation.


Tips for parents:

• Support and trust are essential elements
If children are faced with cyberbullying, parents can be a support for them. But at the same time, according to various surveys (1, 2), it's a common situation, when kids don't share such problems with their parents. However, parents can pay attention to possible signs, if their kids are bullied. In particular, it could be issued with sleeping or eating, tearfulness or sadness with irritability, or avoiding going to school. Withdrawing from the normal fun activities they once enjoyed.

• Prohibit is not an answer
To prohibit the use of social media or the internet is not the perfect solution to the cyberbullying issue. Such a step can complicate relations with any child as they can move away, withdraw, and become less in contact. It's maybe much more effective to help them take a critical attitude to the situation, to "disconnect" the bully's messages from the kid's personality. In addition, such situations can help children comprehend what is happening as an experience that will help them form skills to counter cyber aggression and manipulation.

• Keep in touch with kids online
One more good option can be to keep in touch with your child on social networks and instant messengers. It can help to check children's posts and better understand their condition.

• Don't dismiss the digital help
Today's technology also comesseveralber of parental controls to help safeguard kids from harmful or inappropriate online material. Parents can also avail themselves of third-party apps, which offer protection from harmful content, as well as enable them to set screen time limits, monitor their online activity, or also track their location with GPS.

"Cyberbullying is a very complex and serious problem, which is quite possible to deal with. Studies show that children often do not tell adults that they are experiencing bullying. Building a trusting relationship with the child will help parents be aware if their child encounters bullying," comments Andrey Sidenko, Lead web content analyst at Kaspersky.





Liked this article? You can