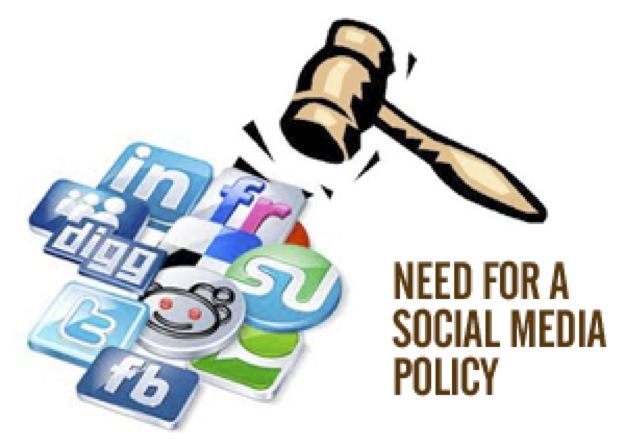 Because of the different issues associated with social computing, these are enough reasons why companies should develop a social web policy.

When crafting a social media policy, HR should first clarify with top management about its online philosophy– if the company plans to use social media as a tool and how the company will use it.

If yes, then what will be the guidelines? Who will maintain the official channels of communication? Employees who are in charge of the official Twitter and Facebook accounts should also undergo training on strategic online branding.

On the other hand, if the company is allergic to the social web and will likely block access, social media policy should be focused on protecting the image of the company and all employees should receive training on responsible social computing and privacy management.

I also observed that some companies prepare a separate policy for internet use, I highly suggest just re-define existing provisions of the code of conduct to include online activities or behavior. For example, there might be an existing provision about wasting company time. If an employee is using Facebook at work all the time, this may be considered a violation.


After that, HR, IT, Corporate Communication, and Marketing should discuss what other online activities and behavior that needed the policy to address improper use, security breach, productivity loss, bad company image and discourtesy towards fellow employees, officers, clients and customers, and workplace (cyber) bullying.
The additional provisions should not only cover virus/malware, bandwidth, and productivity issues, but effects of online behavior on
employer branding
, confidentiality & privacy, and those mentioned in the cybercrime law.
In your opinion, what else should be covered in a social media policy?





Liked this article? You can