The eHRKamustahan, which started as mental wellness support for HR practitioners at the start of the pandemic, transitioned to become a regular online learning events provider for HR professionals.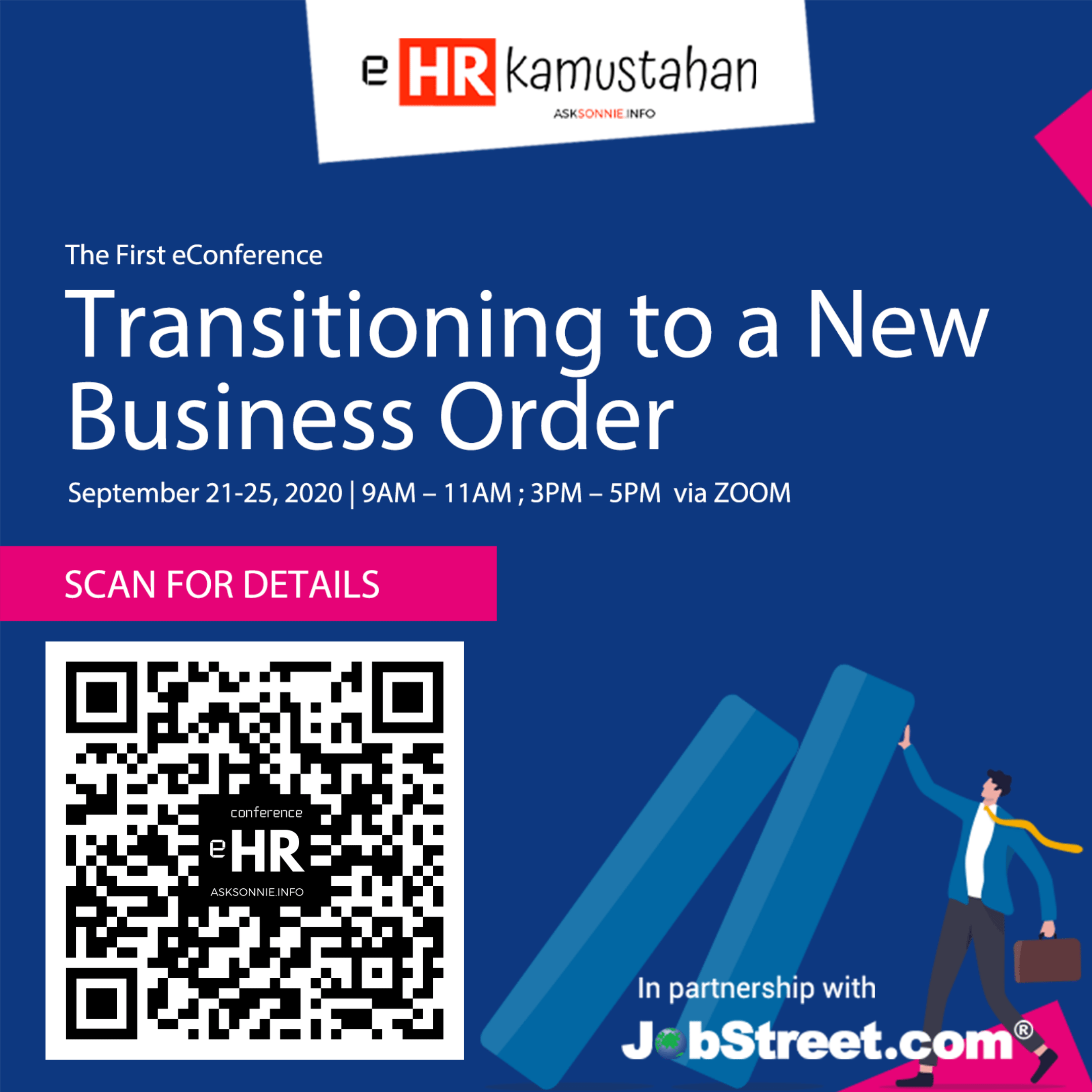 As a consequence of the regular eHRKamustahan learning event, a vibrant new community of HR professionals now thrive, providing peer mentoring as we navigate and figure out the new normal.

As a major milestone of its existence, the community will be holding its first e-conference, in partnership with JobStreet Philippines on Sept. 21-25, 2020.

Rationale:

To provide answers or solutions to the common issues facing business owners and HR professionals in this pandemic

Objectives:

At the end of the conference, pax should be able to:

1. Tweak their operations to adapt to the present environment and manage productivity
2. Comply with the health, regulatory and reportorial requirements when operating a business
3. Spur innovative thinking to make the business viable
4. Introduce an intervention that will promote mental wellness of employees


The sessions for the first two days will be COMPLIMENTARY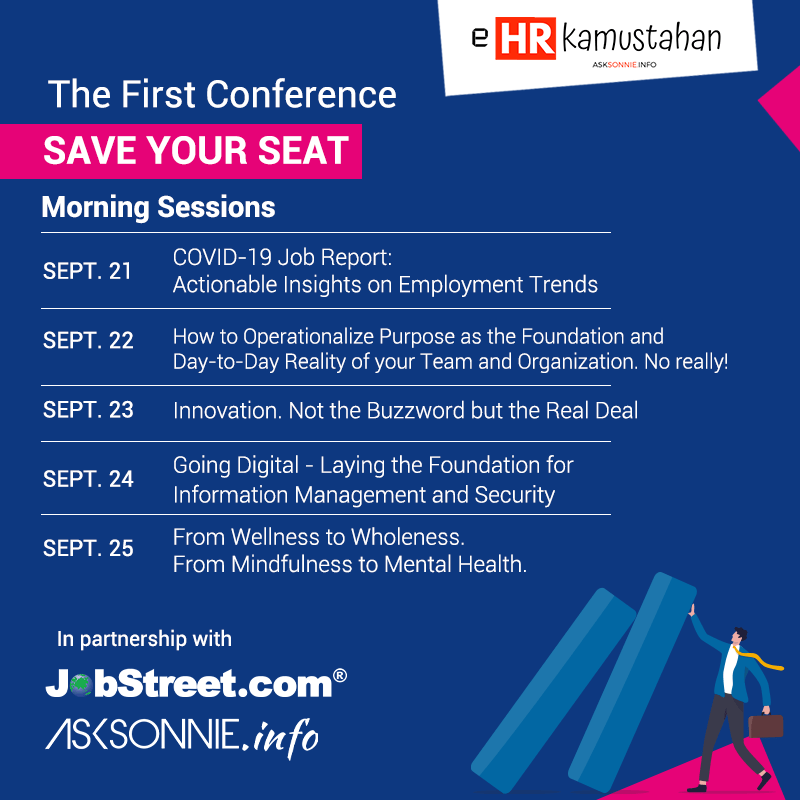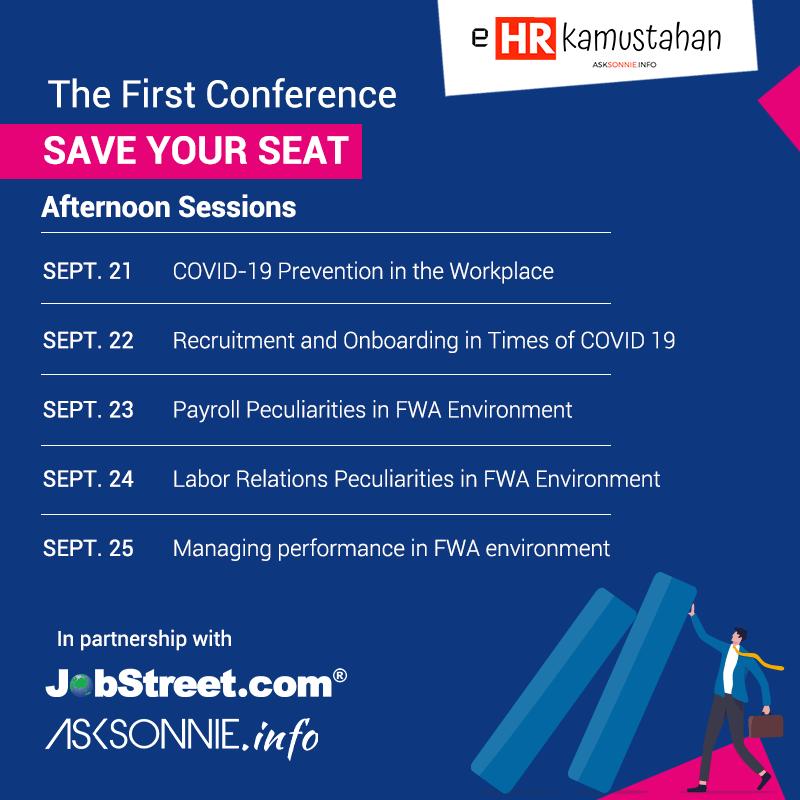 Sign-up now to reserve a slot!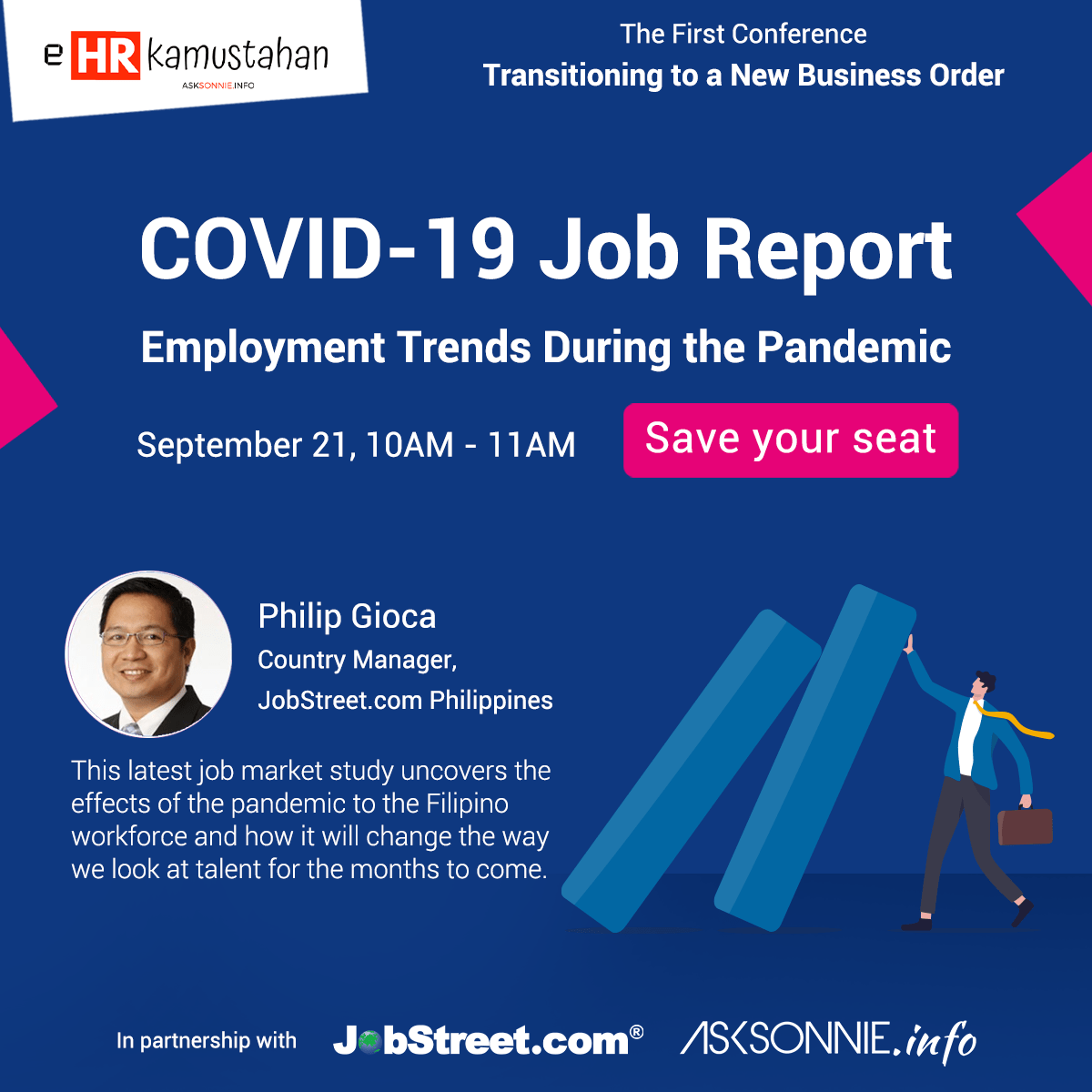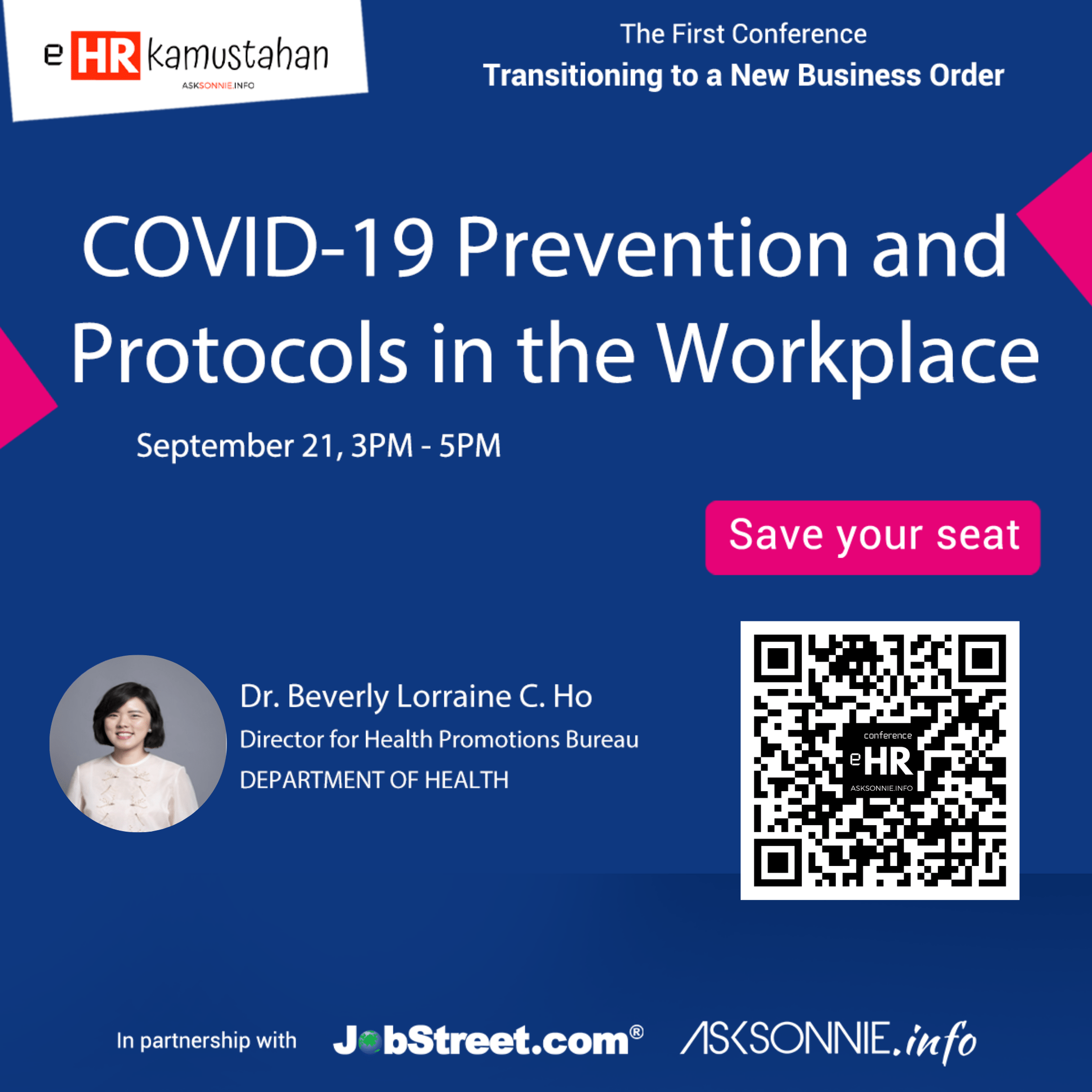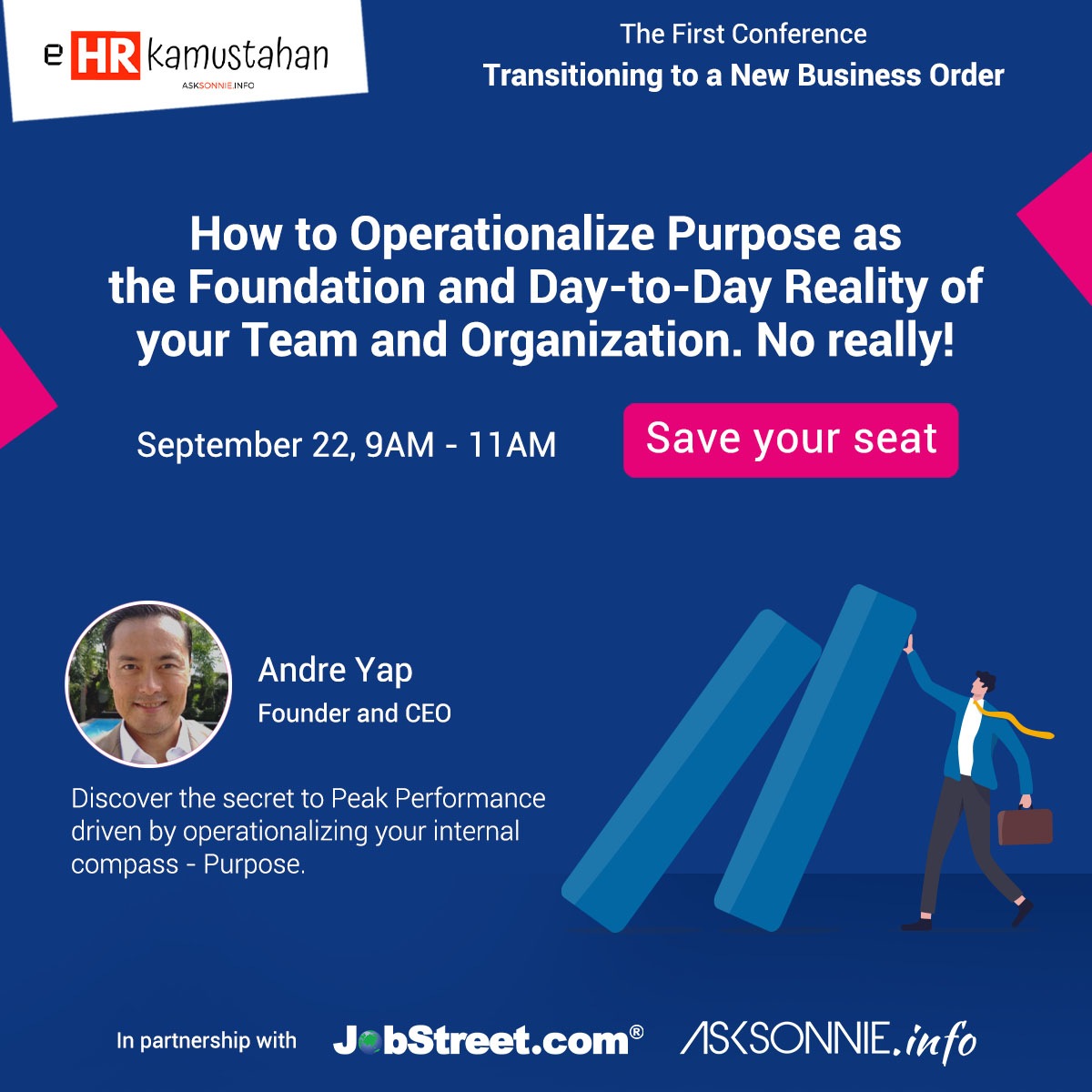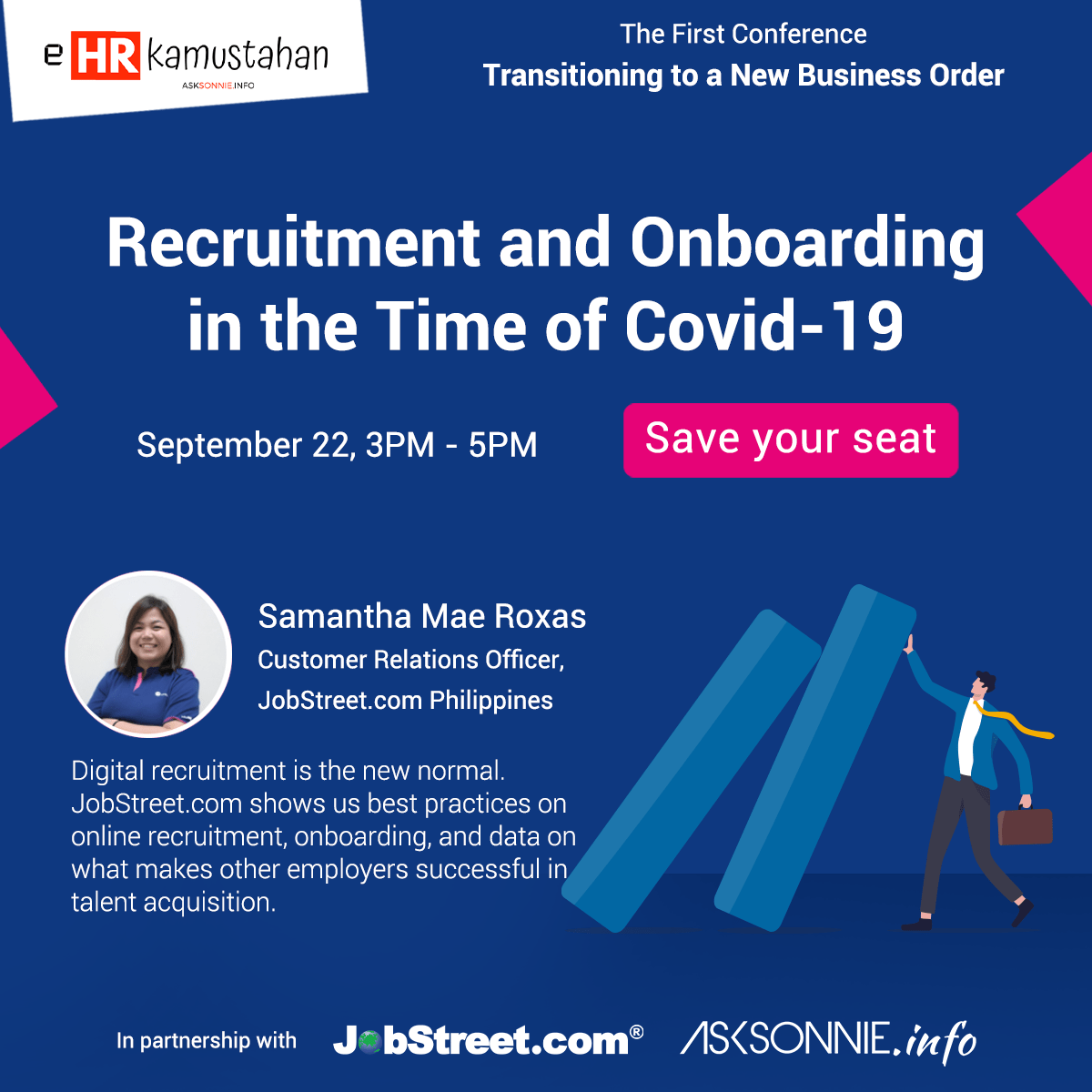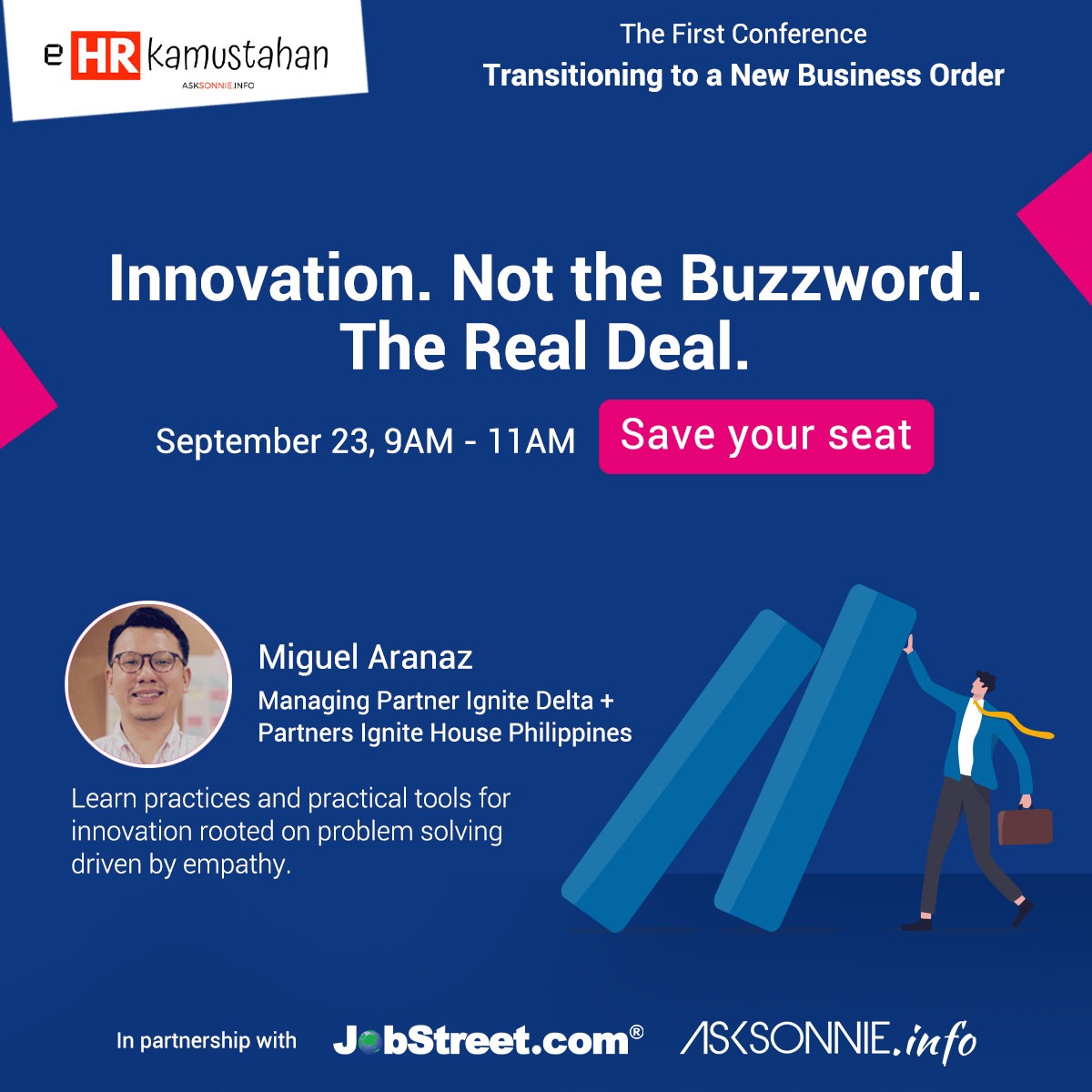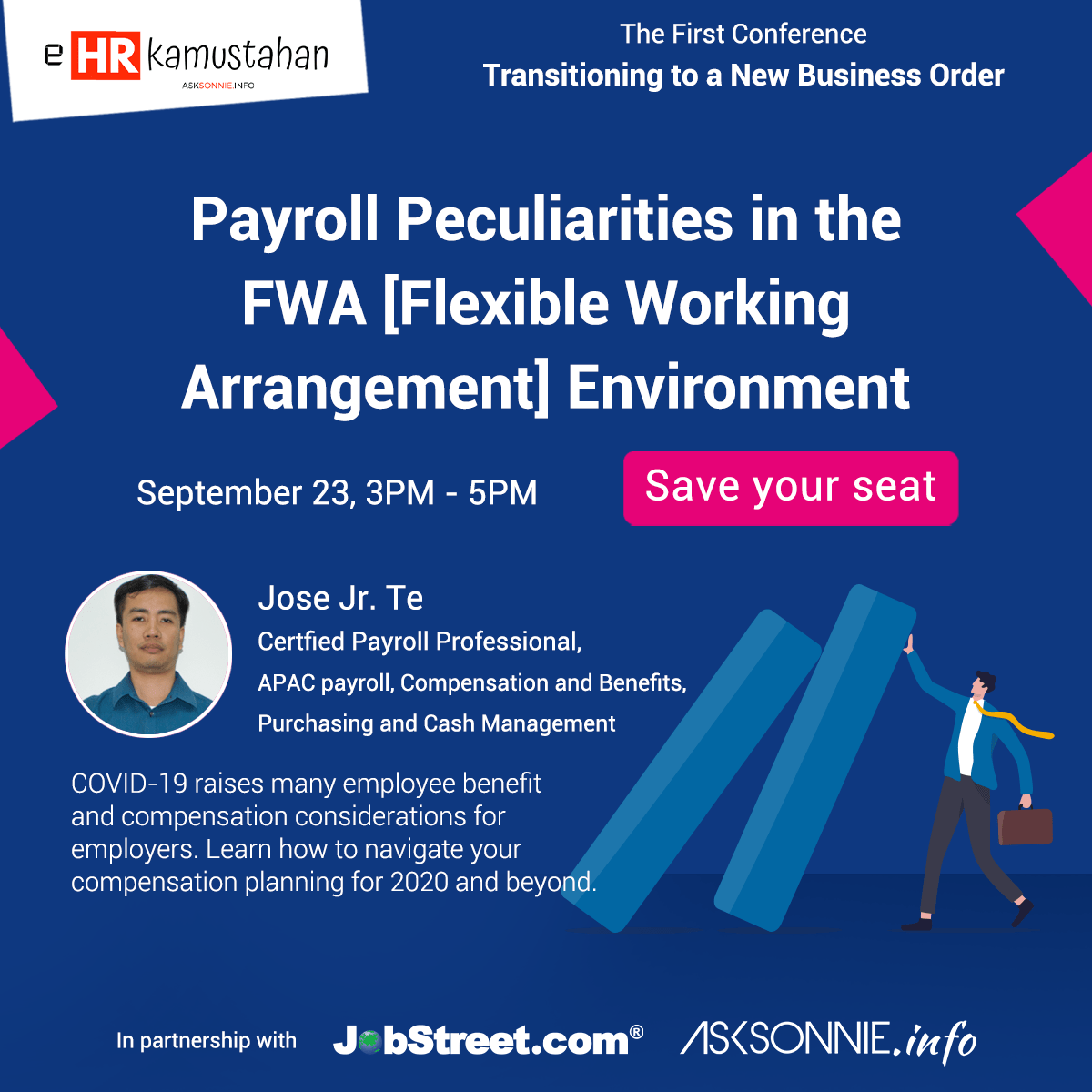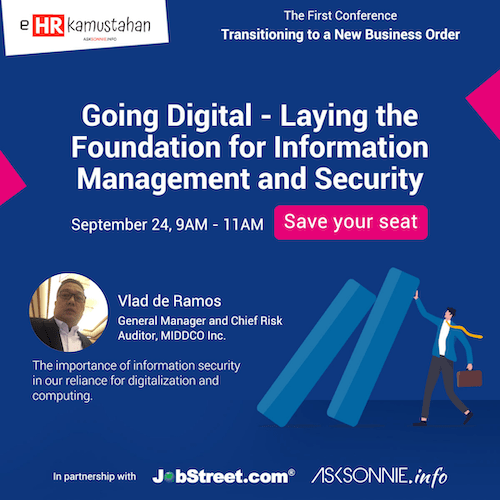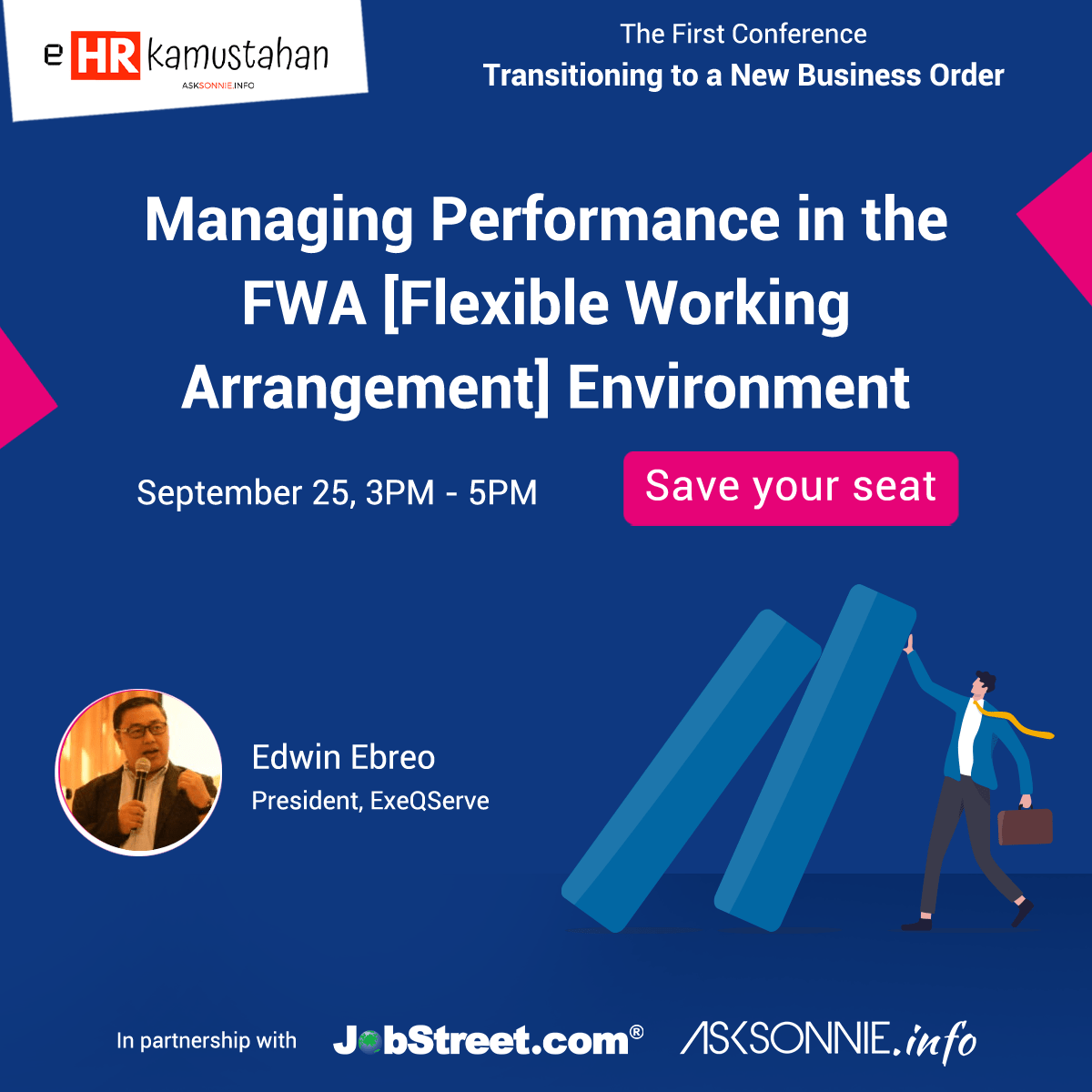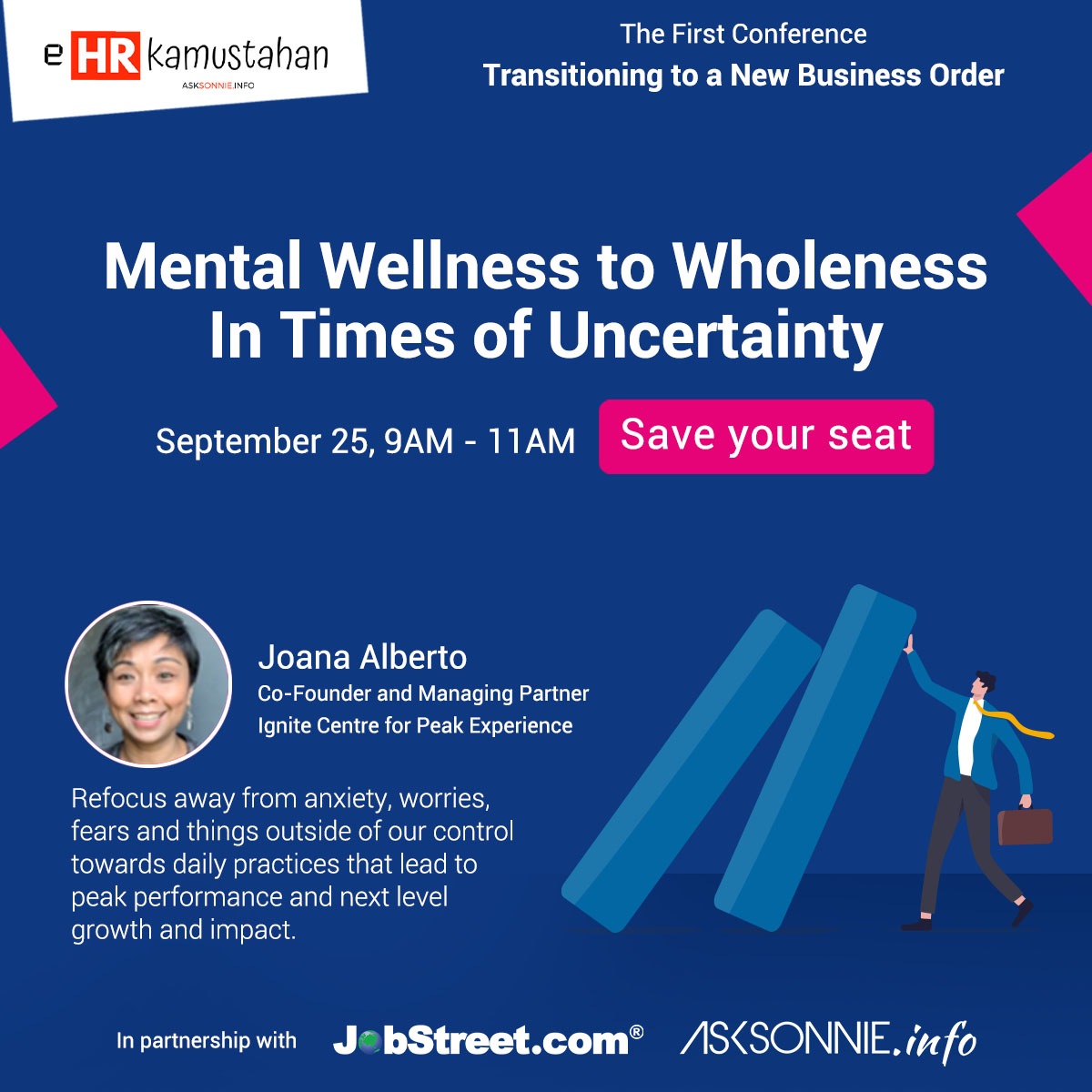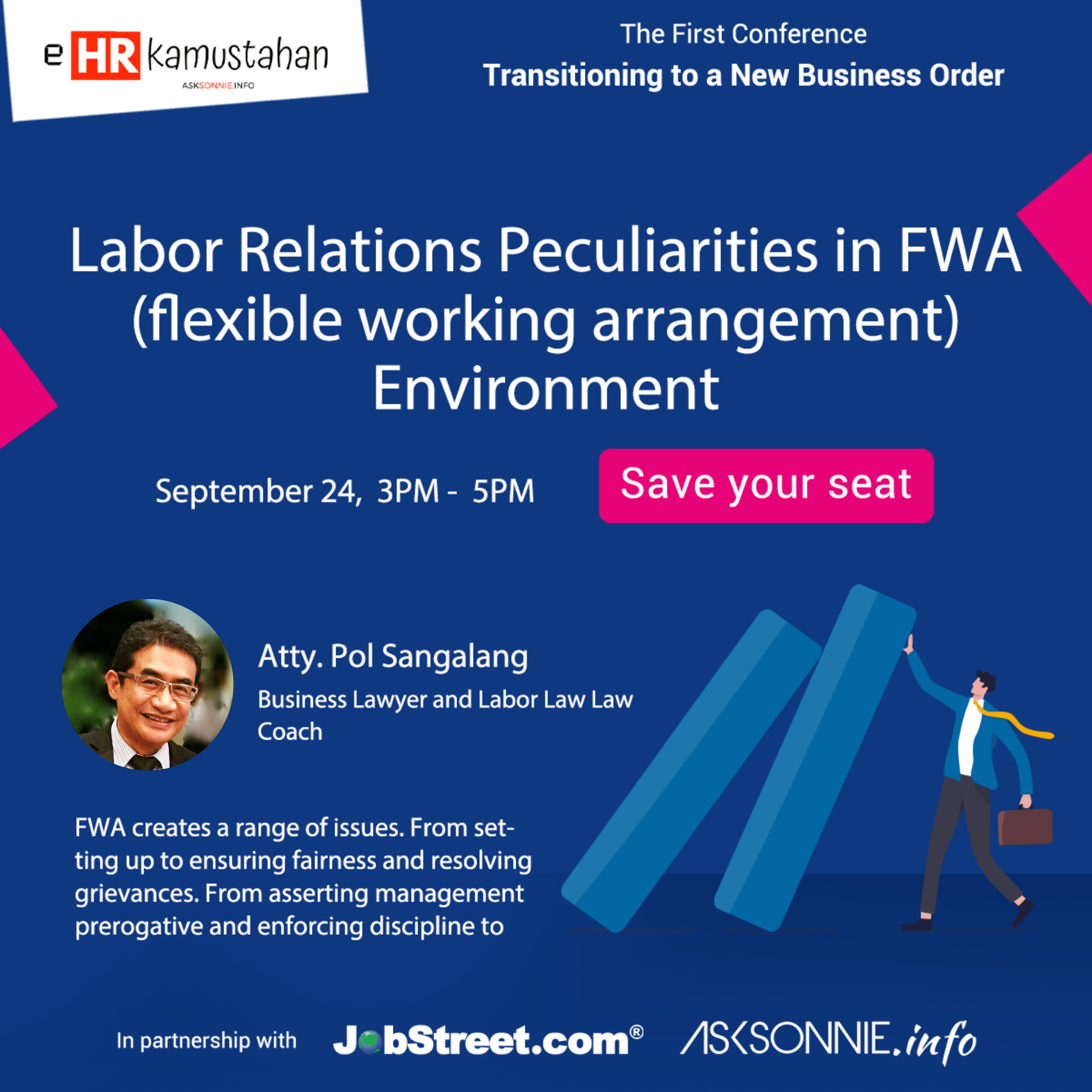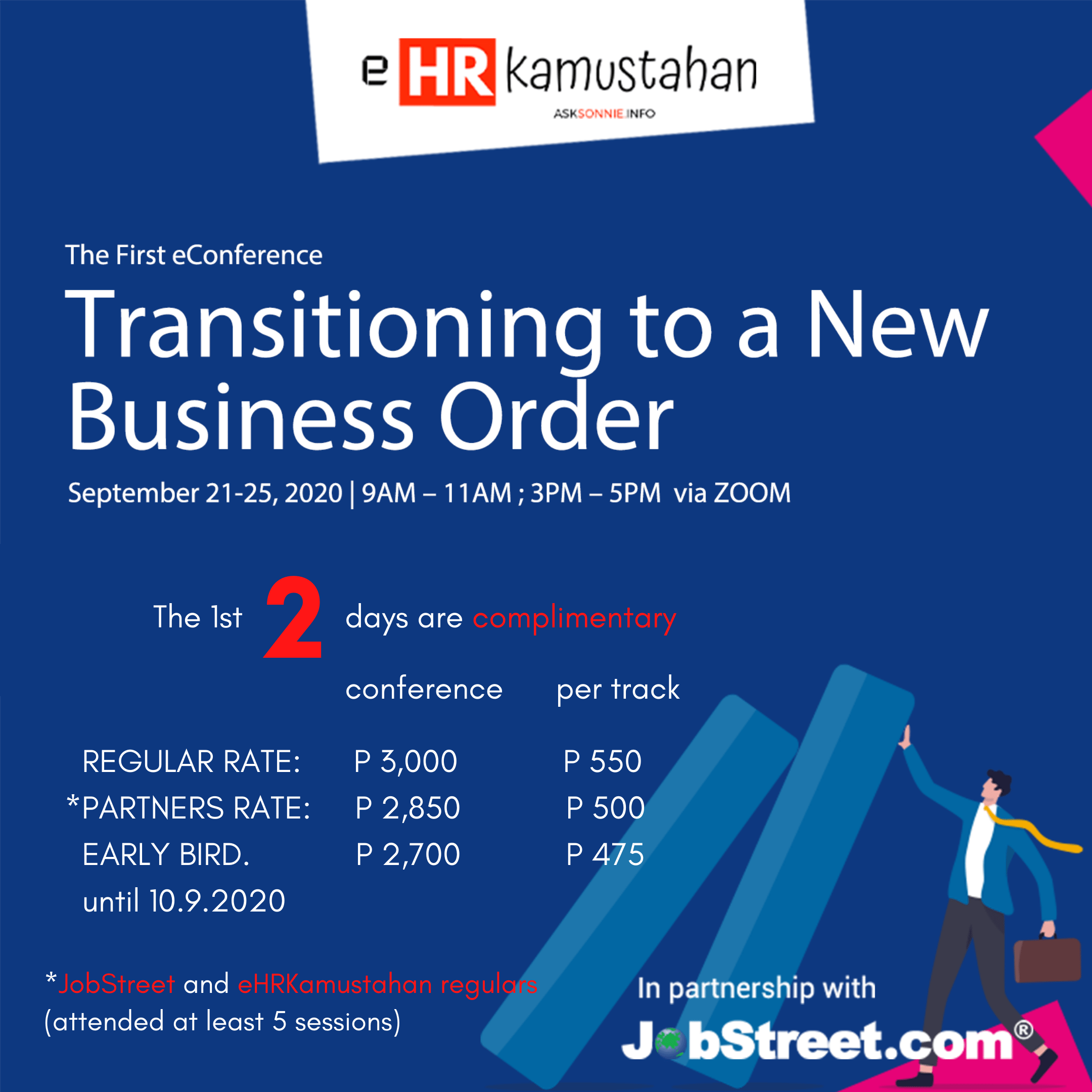 Liked this article? You can