Since the last time I wrote about mobile device safety was about 2-3 years ago for Yahoo Safely, I thought, why not give the article a reboot?
Over coffee, someone asked about mobile device safety, because mobile computing grew tremendously and was the main reason why internet penetration rate in the Philippines increased.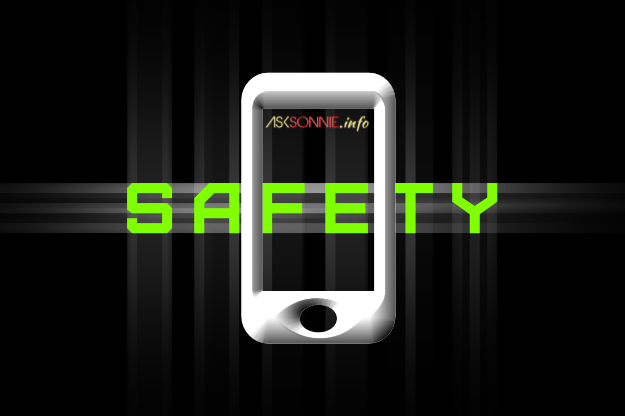 Mobile communication has never been this cool, from the traditional SMS and call features, we can now enjoy desktop experience via smartphones, phablets and tablets. However, aside from the health risks associated with excessive use of cell phones, the advent of mobile internet; productivity on the go; social and gaming apps, has raised the of risks too, both on enterprise and personal level. Thus, mobile device safety should be on top of our minds.
Background:  Mobile Cybercrime report by Norton
Most of us protect the hardware and exterior of our phones, but  do not exert enough effort to protect the OS and contents of our phone from hackers,  and strangers who can get hold of our misplaced or stolen smartphones.
Allow me to share basic mobile device safety tips that can protect you and your data. In this way,  your photos or videos, debit/credit card credentials, and other private information will not be at the mercy of other people.
If available, use finger or iris scanner of your phone
Use password to open your phone, to make a purchase or to open a file (if available). The inconvenience it'll bring is nothing compare to the risks involved.
If available, activate the "find my phone feature" of your phone.
If available, activate the feature that can remotely erase contents of you device, or reset your phone.
If available, activate a "kids safety feature" of your phone- this will prevent your kids from accessing apps that are not kid appropriate,  or accidentally altering the configuration of your phone or erase some data.
If available, use an anti-virus solution for your phone
If available, activate the kill switch
Take precaution when connecting to public hotspots.
Do not click links attached to an email, SMS/MMS, direct messages, or status updates in your timeline. Verify first w/ the sender. These links normally downloads a malware or give permission to hackers
Be thoughtful of the apps you're downloading. Though most apps are not outright malware, be mindful of the permissions you are giving, specially for the free apps.
Turn-off GPS/Location services when not in use
Block numbers that are associated to spamming.
Be informed of the risks associated with the OS of your chosen phone, and take precaution

iOS- it was believed that because of the prestige associated with the device and well known people using it, hackers have a special attention to it.
Android- because it's open source, it was believed that rouge apps abound
Windows and Blackberry- because of small percentage of users, the risk is not as high as its popular counterparts.

Use uncommon and fairly difficult password to protect your local and cloud storage.
Company issued device should be used exclusively for productivity and work related purposes.
Use your personal mobile device with privacy in mind.
Use storage cards that are reliable so your precious files will not get lost.
Always back-up your data
Only use your mobile device when you find the environment safe
reader input: Should include encryption if available on the device. As long as you're using a strong, hard to guess password, it's better than remote wipe because your data will remain not accessible even if the phone goes off line – Gideon Guillen
As a general safety reminder, do remember that the currency we use to pay for the "free" apps and games we download are the information associated w/ our device- these may include our location and contacts. Please read carefully the privacy policy and terms of service for each app.
Speak up and share other mobile device safety issues or tips on the comment section area.
Liked this article? You can