Windows 10 Launched in the Philippines!
During the launch held at Century City Mall, we got to interview Gary Chan, the Head for Marketing Microsoft Devices to Pan Asia. Though marginalised , I'm one of the fans of Lumia because of its imaging prowess and simplicity of the OS. So when the opportunity presented itself, I set-up my 1520 and joined the discussion. As a fan myself, I have few questions in mind, and so I thought, heck, why not get answers straight from the horses mouth!
Furthermore, there are tons of lesson to learn about management synergy on customer relations, brand management and corporate communications that we can learn from the interview.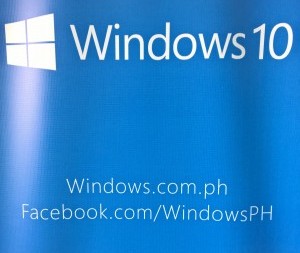 Will Microsoft abandon Lumia's current imaging advantage?
Will there be a successor to Lumia 1020?
Is the strategy of Windows 10 Mobile meant Microsoft's presence in every platform, at the expense of Lumia?
Will there ever be a Lumia in a Windows 10 era?
Why the different units of Microsoft don't communicate one strategic message that will benefit the over-all brand, to address the negative PR?
Why Microsoft outsourced its service/ repair centres when this provider can damage Windows 10 or Microsoft image
Watch and listen to the candid answers of Gary, and be the one to interpret the message.
Were you assured, as a fan, with his answers? Sound-off in the comments section below!
Liked this article? You can