Please think of your family before you disregard health standards and protocols.


Home care for mild COVID 19 cases can be terrifying in the midst of a surge, hospital over-capacity, and medical oxygen shortage. Take it from us, we've been there and done that.

During the April surge, Tatay who only stepped out of the house once, to buy essentials at a market, caught COVID 19.

His symptoms were fever and cough. Mild, they say, but his oxygen level and blood pressure were erratic. And his symptoms were bothering him, he can't get a decent sleep.

At first, the siblings were in denial, dismissing the symptoms as seasonal cough. But after 3 days, when the symptoms were not improving even after medication and anti-biotics, I insisted on getting Tatay tested because of his age. And what we feared was confirmed, COVID-19 struke home!

In semi-panic mode, we reached out to the usual government channels to comply with protocols and our church for prayers and pastoral support.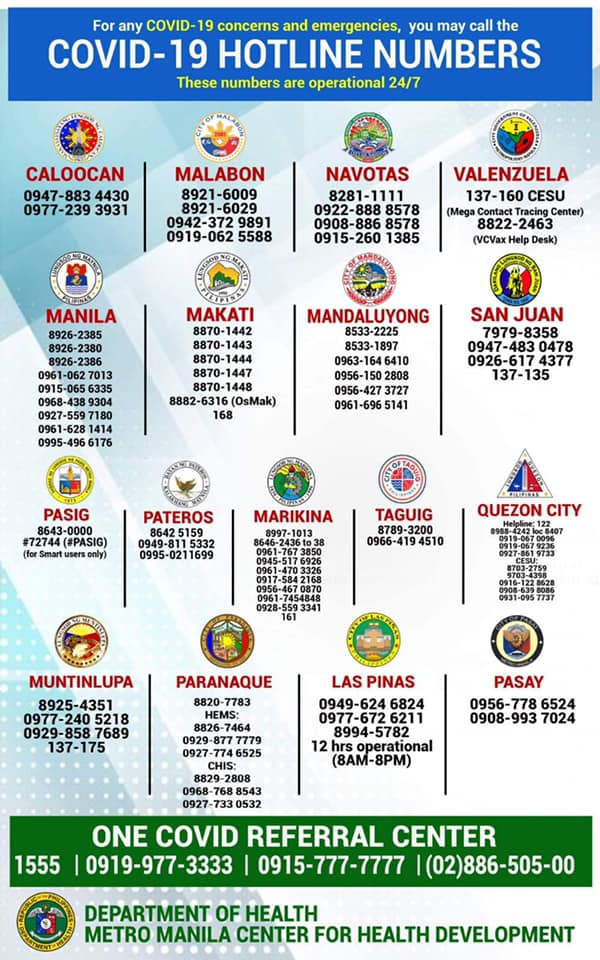 The one covid referral center can't recommend a hospital because of overcapacity and his mild condition do not merit hospitalization, they say.

We were also told that an isolation facility might become available but we were advised that Tatay will be better cared for at home. Faced with the real stories of COVID patients' getting worse because of lack of mental health support in facilities, we opted for home care.

We went through the horror of uncertainty and fear of the unknown. Do not be misled by the tag "mild" symptoms, it is still terrifying because we were witnesses of Tatay's struggle and hallucinations.

A doctor from our church guided us in the duration of home care. A pastor from our church prays with us daily too.

Though we called out the government from time to time, the same government also helped us in our ordeal. The provincial DRRMO provided an oxygen tank and refilled it thrice for tatay's use. An ambulance to bring him to a hospital for a check-up and back to my sister's place to continue the home care. They also sent health workers twice to check on his condition. Their barangay provided them with vitamins and a food pack for the 1st week of the home care management.

Tests were also administered to the other members of the household. Thank God, my sibling and uncle were both negative.

My Tatay's condition slowly improved. His heart and lungs were cleared, based on the x-ray results. At  80 years old, Tatay survived COVID-19. And now fully vaccinated.

They said we were lucky Tatay survived. I think we were not. Because our God is Jehovah Rapha, and we believed He healed him.

Now, is home care for everyone with mild cases of COVID-19? Should you follow our model and expect the same support and result? Is home care better than sending our loved ones to isolation facilities?

Well, first go thru the usual Gov't. protocols so they can evaluate the case. Second, discuss with them options. Third, can you provide the requirements needed to qualify for home care?

Below is the general guidelines prepared by University of the Philippines-Manila for your reference. This will give you an idea if home care can be your cup of tea.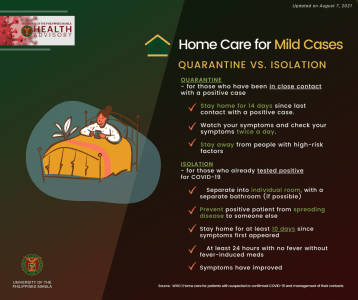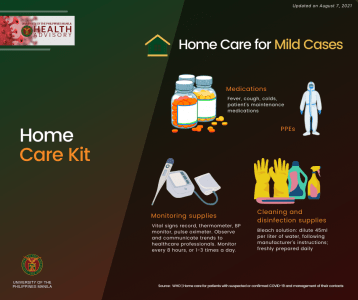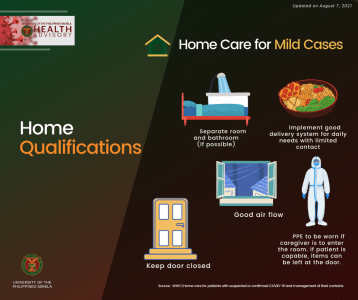 Source: UP Manila FB Page (supposed to embed the actual post but I can't make it appear :(). But you can download the pdf version here.


Please comply with the health standards and protocols, and stay negative.



Liked this article? You can