The 'I am HR Conference' is the culmination of year long learning gigs, spearheaded by the HR advocates behind #HRMentoring group.

History
The HR 1.0 Mentoring Program was conceptualized in a series of coffee shop meetings last year. The main purpose of this initiative is to equip start-ups and greenhorn hr practitioners of the basics of HR practice. The end-goal is to promote social justice at the ground level by helping the participants comply with the minimum labor standards, and improve the service level of HR operations. This program was rolled out FREE of charge, made possible by our volunteer mentor-facilitator, and industry partner, Paramount Human Resource Services Cooperatives
Upgrades
After 1 year and 5 batches of HR 1.0 Mentoring program, we are still kicking, with several upgrades under our sleeves.
From 5 Saturdays, the 1.0 program is now a 6 Saturday modular program

HR Track 100- Introduction to HR Operations
HR Track 101- Talent Management 
HR Track 102- Workplace Learning and Development
HR Track 103- Total Rewards Management
HR Track 104- Employee Engagement and Labor Relations
HR Track 105- Exit Process and HR Documentations
Bonus Elective Tracks- Mental Health in the Workplace; HR Role in Data Privacy; Workplace Bullying; ISO 9001 Aligned HR; HR Entrepreneurship; HR Role in Safety and Security and HR Marketing

Take2 Plus1– a one Saturday learning event featuring 3 of HR Mentoring Elective Tracks
Campus Edition– the abridge student version of the 6 Saturday program, which we launched at Pamantasan ng Lungsod ng Valenzuela
Student Leaders Mentoring– we train student leaders in organizing, hosting and events management. This, on top of their participation to the 1.0 program
Hybrid enrollment– because even the seasoned people and culture development practitioners would like to enroll, and companies who can afford would like to send their HR staff, we recalibrated and categorized our screening to (1) full scholars, (2) Partial scholars, and (3) Regular payee.
We have more on the pipeline but we will announce these at the proper time.
I Am HR Conference. Celebrating 1 Year with Blended Learning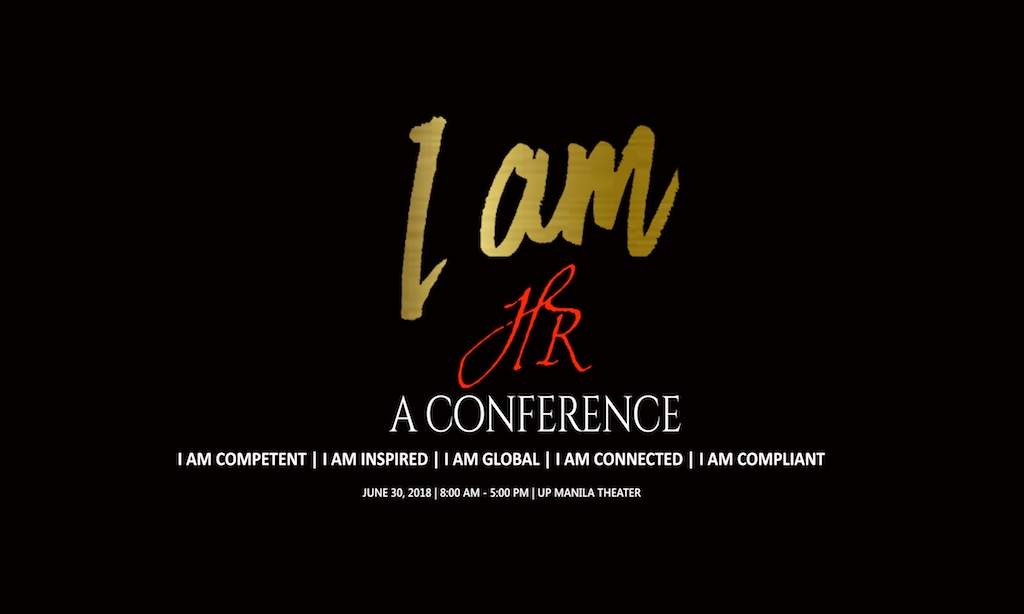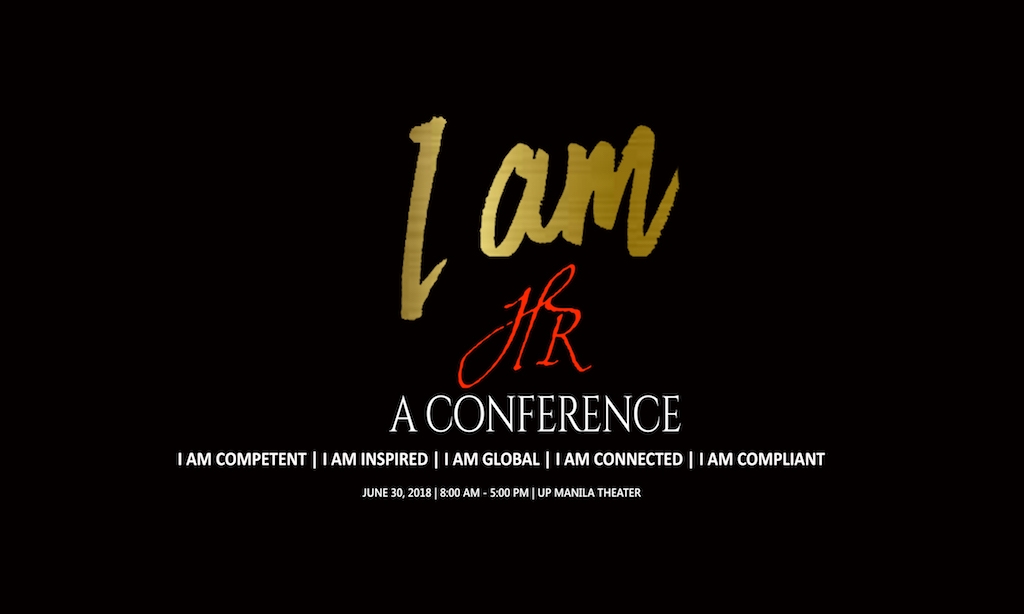 We thought the best way of celebrating our first year is with continuous learning. While cracking our brains to generate the best idea to celebrate our anniversary, we thought, 'why not stick with our purpose of providing affordable (if not FREE) learning session'?
And so we decided to just celebrate who we are– 'an HR', in our 1st year anniversary
The 'I am HR' Conference will celebrate the year that was; fortify the future thru new partnerships; and further the advocacy via a jam-packed learning–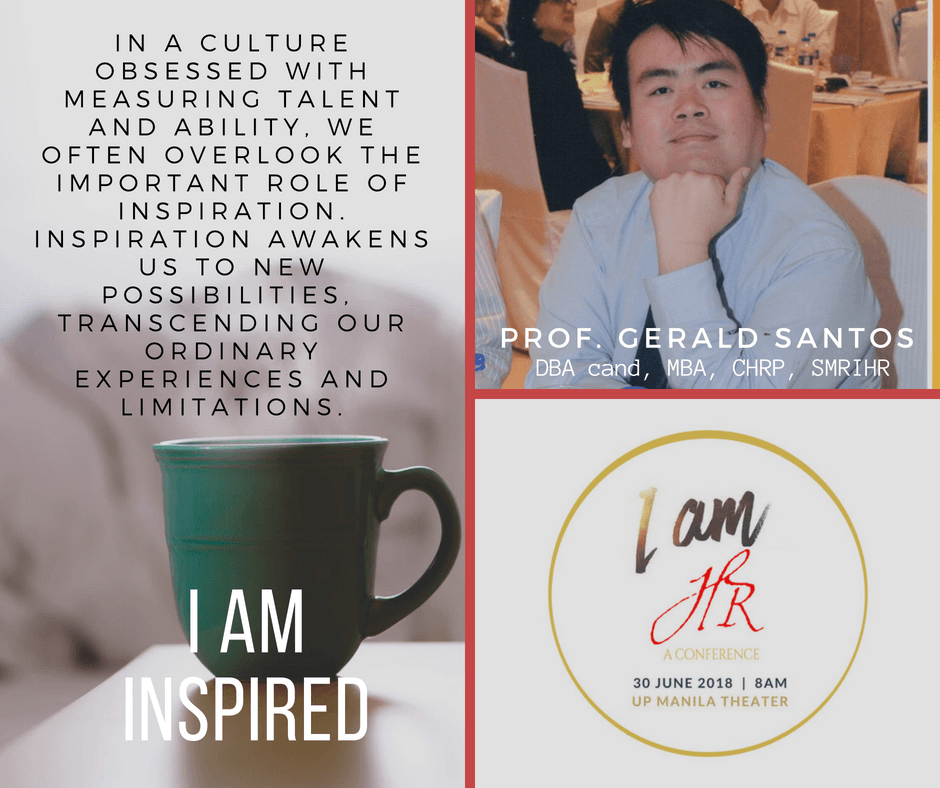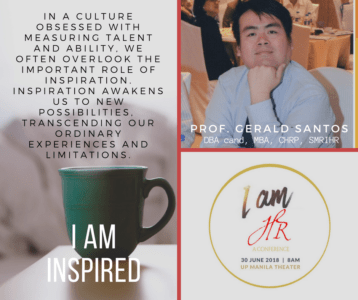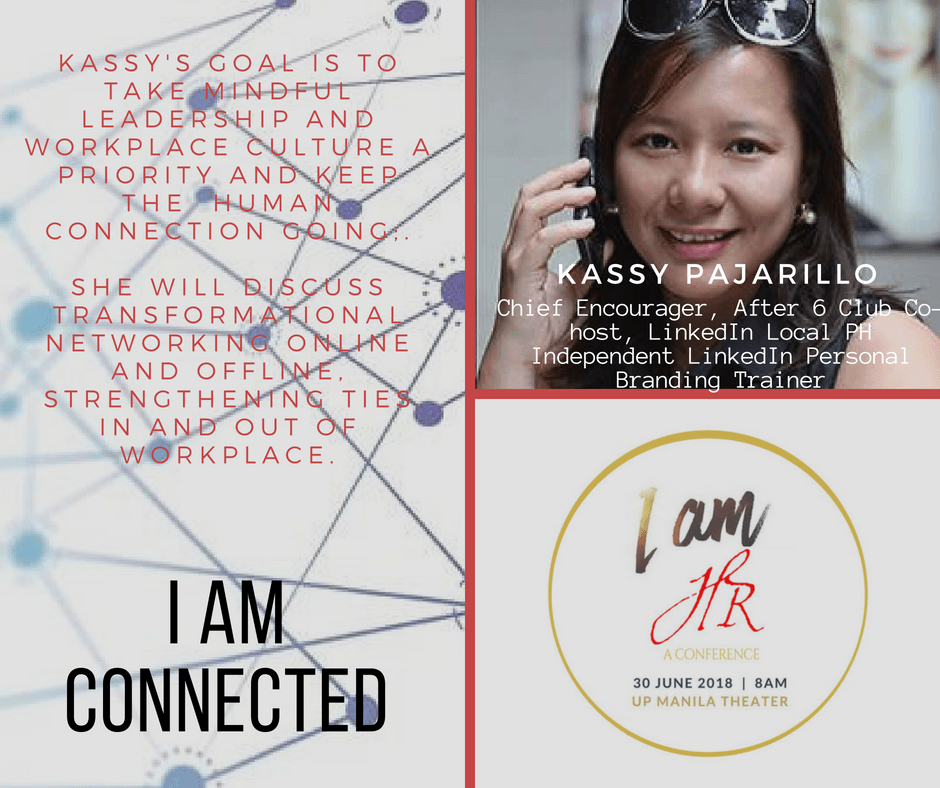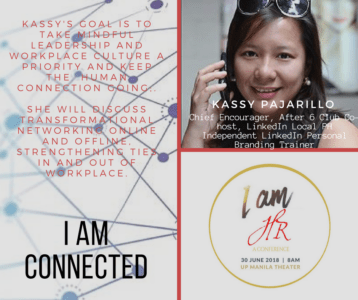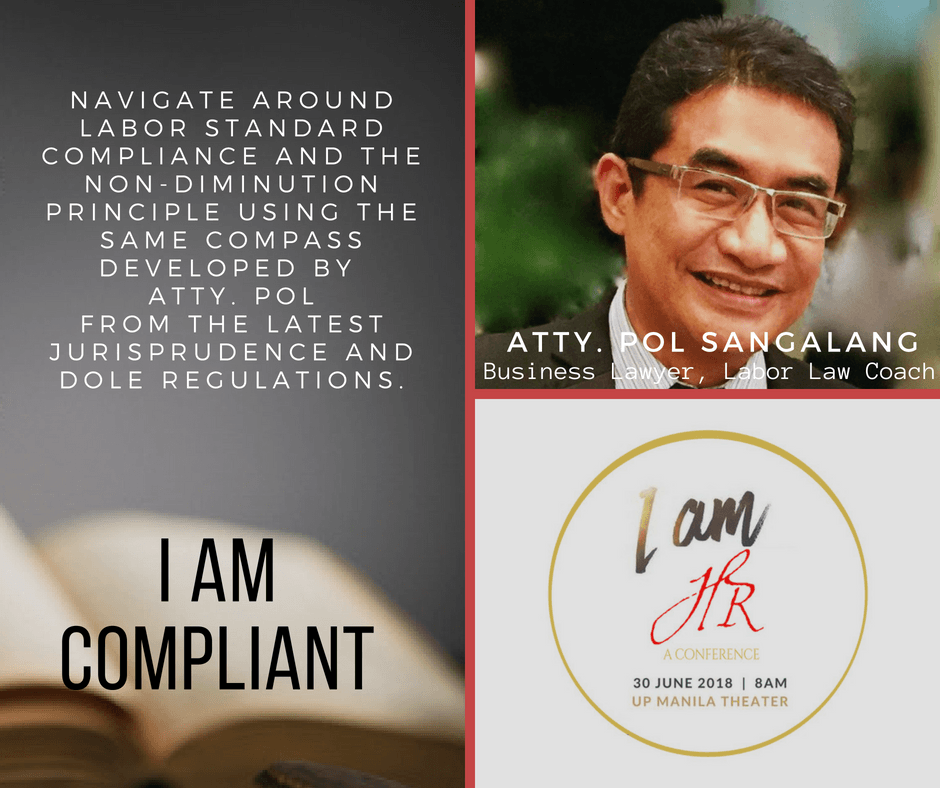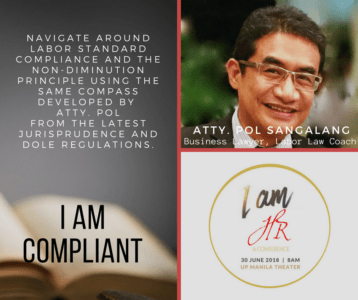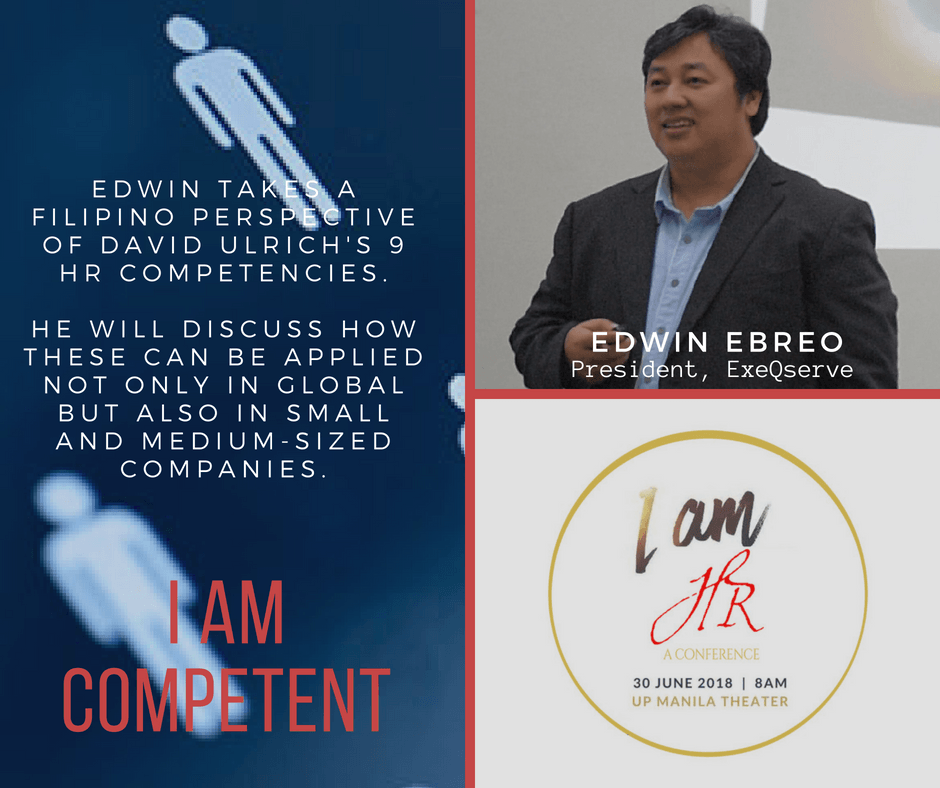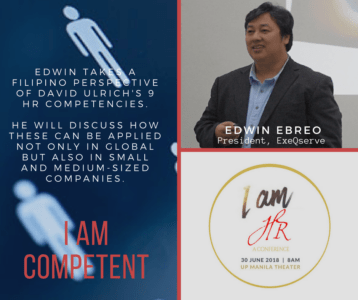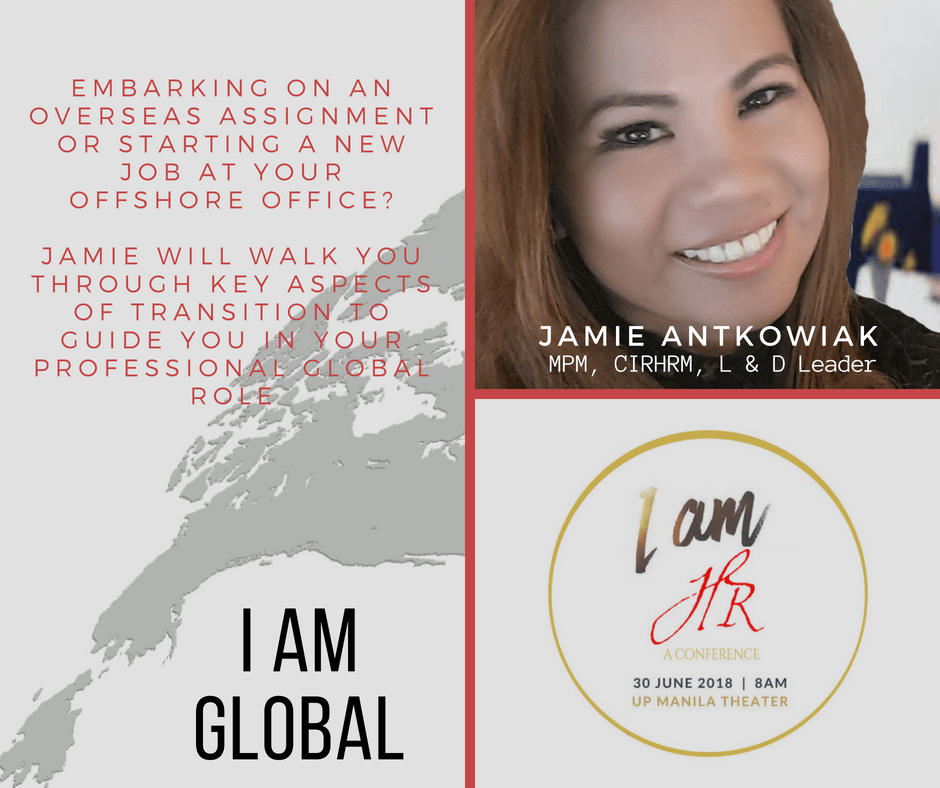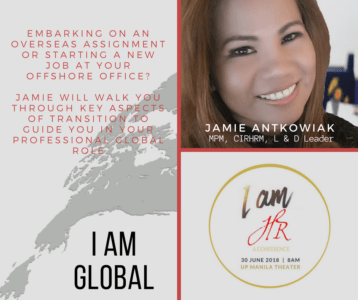 Plus Surprise Speakers
Join us on June 30, 2018 at UP Manila Theater, from 8:00AM to 5:00PM.
Early Bird– P 1.500.00 until June 11, 2018 due to inclement weather and holiday sked, we are extending the early bird rate to June 13, 2018.
Take3 Plus1– sign-up with 3 of your friends using the regular rate, for a total of P 7.500.00, and get the 4th one for FREE, available until June 22, 2018
Regular Rate– P 2.500.00 until June 27, 2018
Walk-in Rate:

P 3.000.00

 from June 28 until the day of the event.
Sign-up sheet for I am HR Conference
See you!

Liked this article? You can