Updated on 5.8.2020: Post updated to address the surge of fake Facebook accounts in the Philippines, which is a form of Identity theft.


Identity theft, it has happened before, it'll happen again.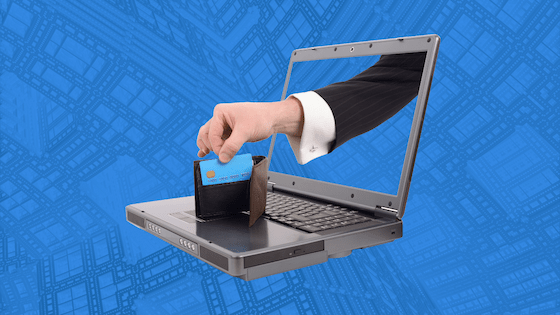 Identity theft is when someone pretended to be you, either on email, text messages, social networking, and e-commerce sites. These people are also called posers and impostors, and they use your digital footprints and/or online reputation to trick people or establishments that can lead to property and monetary loss, misused free speech that can lead to harassment.

The reported surge of fake facebook accounts in the Philippines has alarmed Facebook, the DOJ and netizens who believed a sinister plot is behind it because of the anti-terrorism bill awaiting the Presidents' signature.

In 2010, a report from GMA7news.tv (article already removed by GMA 7, alternative link here) a program director and news anchor fell victim to identity theft.  The perpetrator allegedly built a Facebook account in the name of the news anchor, then be friended the anchor's real friends and colleagues. After tricking the victims' network to believe that he is the news anchor,  he sent lewd photos. According to the victim, "I don't have knowledge about using social networking, in fact I don't have an account with Facebook or any other social media or networking sites".

Mark Zuckerberg has been a victim of identity theft when his twitter account was hacked. But his account was recovered on time.
Likely targets of Identity theft are high profile individuals like entertainers, political activists, successful people, corporate brands and philanthropic organizations. People do it for various reasons- fans of entertainers do it for admiration, others do it for satire while others do it for malicious purposes.
Precautionary Measure Against Identity Theft

Republic Act No. 10175 or the or the Cybercrime Prevention Act of 2012, listed identity theft as a crime.

If you are a high-profile individual, managing a consumer or corporate brand, you can do the following to protect yourself and or the brand from identity thieves.
Secure your "official"  (personal account or fan page) for important social sites. In the Philippines, it's a must to have a presence on Facebook/Messenger, Linkedin, Twitter, Instagram, and Viber. Purchasing your own domain, i.e. youname.com or yourname.ph, will also help.
Use a strong password- a combination of upper and lower caps, numbers, and special characters
Use two step-verification process.
Use different passwords for your different accounts
Keep your personally identifiable information private, like address and contact details.
Do not give your bank and credit card credentials to anyone. either thru email or SMS or mobile apps.
Do not perform bank transactions or purchase online in an unsecure environment.
Do not let merchants swipe your  credit/ debit card w/o your presence.
What To Do When You Became A Victim Of Identity Theft

If it's too late to take precaution and you're now a victim of identity theft, here's what you can do:
On Facebook, go here to report the incident, and follow their instruction
On Twitter, go here to report identity theft.
For Instagram, follow their instructions here.
For LinkedIn, follow their instructions here.
For Google, follow their instructions here.
On Tiktok, you can report abusive content, but not the profile itself
If you have questionable bank or credit card transactions, contact your bank immediately.
If you're in the Philippines, touch base with either the  Philippine National Police or National Bureau of Investigation. At NBI, you may reach them at (disclaimer: this contact details was given on 2010, may no longer work)  [email protected] or call 028521-9208, local extensions 3429 (Chief) and 3497 (Staff).
Alternately, you can file an online report here. 
If you're residing in another country, please get in touch with your local Cyber Crime Unit.
Here's my take on the surge of fake Facebook accounts:
They are not necessarily fake, I'm aware that my name is common (andami naming Sonnie Santos)
IF it is a prelude to bigger cyber attack, it is testing the weakness of Facebook.
IF it is identity theft, there are two possibilities.

the person him/herself made an alternate account for malicious or strategic purposes.
a troll activity to,

get mainstream media's attention
(if it gains traction) sow fear
divert attention from more pressing matters
An ex or the new partner of your ex who wants to get even or give you a difficult time
Someone who finds pleasure to bully you by misusing your identity
For political reasons
Additional tips to safeguard your account

keep your account private
keep your post private (targeted audience)
audit your Facebook activities
use 2 level -authentication.
limit or do not give access or connect other apps in your FB (ir any accounts)
limit or do use your FB (or any of your social media accounts) to register in other services (other social media platforms, games, etc)
an info sec expert friend suggested to use Jumbo app.
If you are an info sec expert, feel free to add more precautionary tips





Liked this article? You can