John Gokongwei Jr. came from a wealthy clan in Cebu but they lost everything because of world war 2. He learned that war is a great equalizer, but he bounced despite the difficult road, with his business conglomerate as one of the fixtures of the Philippine business environment.
Let me share a chapter about his biography, where he summarised success principles he learned, with my personal take on each.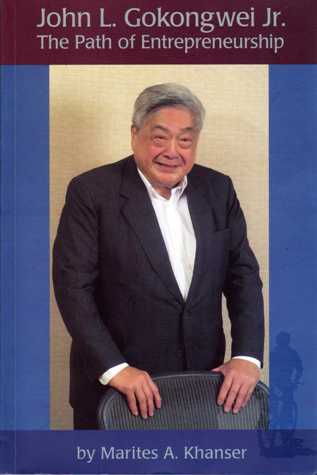 Change is inevitable and flexibility is the key.my take: the old school of doing things, with the changes brought about by social web, is worth reviewing and changing to stay relevant.
Personal stakes in the company encourage everyone to work hard.my take: no free riders
Mistakes and disappointments are inevitable.my take: we cannot focus on what is ahead if we keep on looking back. so suck it up and move on
Good brand building equals reputation.my take: offline and online value adding behaviour + pr and customer relations + integrity = brand reputation
Family support is crucial.my take: based on personal experience, during those times when you are at the bottom and failure is staring at you eyeball to eyeball, the family is where you can find comfort and renewed strength. bring them on board in your career or business from the beginning, so they will not be the first to blame you.
Never lose sleep thinking of business risks.my take: yes, it's not worth it!
Pausing to recharge brings new vigor.my take: there is more to life than business, work life balance.
Reading and traveling enrich one's mind.my take: exposure to unfamiliar terrain is a form of benchmarking. Gives you fresh idea
Philanthropy is a personal satisfaction.my take: spreading goodness around brings goodness back to your doorstep

Source:  Chapter 20 of the book "The Path Of Entrepreneurship" by John Gokongwei Jr.
What is your take? Speak your mind and spark conversation!
Liked this article? You can