Here are some simple tips for protecting your money from online fraudsters, phishers, and carders.


Online shopping has become an integral part of Filipino lives, especially during holidays. This necessitates increased, not decreased, vigilance: it is not only online stores and services that are after your money, but scammers are constantly plotting how to steal your money and identity.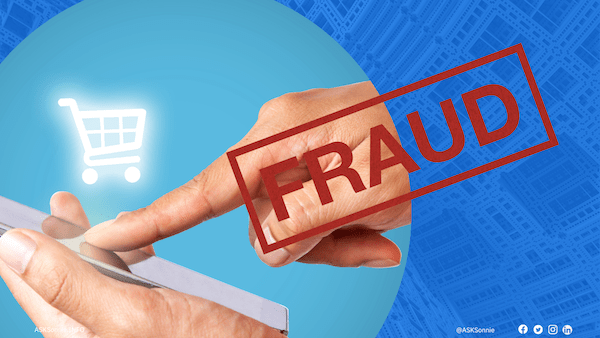 Attackers are constantly on the lookout for user accounts in online commerce services. Why? Sometimes it's as simple as they want to access your payment cards and use your money to shop.

But there are more complex cases in which hacked accounts are used in various fraudulent schemes to defraud other users or online services, as well as to launder and cash out stolen funds. If your hacked account is used for illegal purposes, you will also have the police knocking on your door, with all the unpleasantness that entails.


Let's take a closer look at how exactly someone might hijack your accounts.

Phishing

Have you received an email about a giveaway or a disturbing notification about a suspended account? Don't click anything: it could be scammers looking for your credentials.

Malware

Phishing is not the only method for stealing accounts and personal information. Cybercriminals can use banking Trojans to spoof the login screen and steal your credentials, or they can redirect you to a fake site that steals everything you enter.

Public WiFi

When you buy something online, you send and receive a lot of information, including your account information. Anyone with the necessary skills and access to the same network can eavesdrop on this information. With the mall's free Wi-Fi, there could be tens, if not hundreds, of strangers connected to the same network, some of whom may be there for reasons far less innocent than shopping.

Online store leaks

Unfortunately, there are additional ways to lose your data. Online stores are not impenetrable and occasionally leak user account databases. Such information is valuable to fraudsters. If you use the same password for multiple services, attackers will have access to all of them.

Fake websites

Scammers, in particular, create their own websites that look like legitimate online shopping services. Some of these counterfeits are scams designed to steal money from victims while failing to deliver the promised goods or services. They may also steal payment card information as an added bonus.


So how to shop safely?

Here are some simple tips to help protect your data and money when shopping online.

1. Use strong passwords

The longer your combination, the less likely cybercriminals will find it. Even for minor accounts, we recommend using at least ten characters. And for accounts that are important to you, make the password twice as long.

Another risky practice is using the same password for multiple websites. After stealing the credentials for one account, cybercriminals are likely to try to log in to other services using the stolen username and password.

2. Use a VPN to connect to public networks

A secure connection encrypts all traffic and therefore prevents attackers from intercepting your login credentials and payment details.

3. Don't link bank cards to online shopping accounts

Fraudsters steal accounts that are rarely used — this allows their actions to go unnoticed for a longer period of time. As a result, it's worth only linking a bank card to online stores you frequent, as well as ensuring that your account hasn't been compromised and that no suspicious transactions appear in your purchase history.

In other cases, it's safer to skip the "remember card" option and manually enter the numbers.

4. If possible, pay with payment services

Most payment services store your information on secure servers in encrypted form. The service only provides the merchant with the virtual account number assigned to the card. Because the merchant does not see your card information, your finances are protected from unscrupulous sellers, data leaks from the site, and data interception during internet transmission.

5. Get a separate card for online shopping

Get a separate debit card for online purchases and keep only a small amount of money on it. Even if attackers discover the details of this card, they will not be able to access your primary source of funds. It's best to top up the card right before you make a purchase, and only with the amount, you intend to spend.

6. Keep track of your payment history

Set up transaction notifications and review your payment history on a regular basis. If you notice anything suspicious, contact your bank right away. Any unexpected debit, no matter how small, should raise an eyebrow because it could be a scammer's trial balloon or the first automatic payment for a subscription you didn't request.

7. Use reliable protection

These simple rules to protect your data and money will make your online shopping experience safe and secure. To avoid cybercriminal tricks, read our post on how to spot scammers online. And use a reliable security solution that automatically detects and blocks phishing sites.





Liked this article? You can