Mentoring myGen z kids are both emotionally fulfilling and draining. Guiding them on their professional journey requires a good deal of executive maturity.


At this stage of my parenting journey, the excitement I have is equal to that when my children are still in their pre-school years.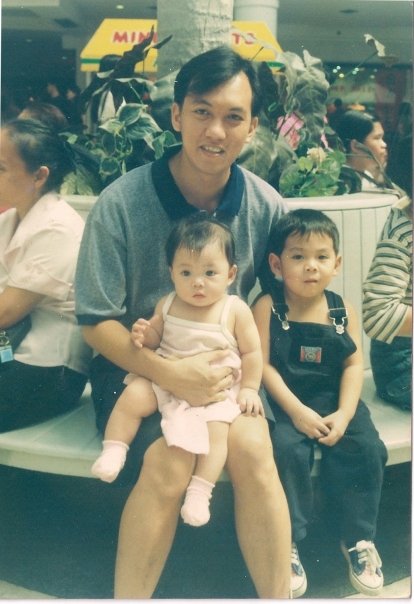 Most parents might have experienced the 'silent years' I went thru when my kids are on their teens. During this period, the intimate engagements was replaced by casual ones.

Thus, as my kids transition to young professionals, the engagement reverted back to a more value adding ones. I'm one happy dad as I witness them make important choices at the beginning of their professional journey:
They gave their whole first salary as first fruit offering to God.
This is an act of respect to the Creator. And because we have a faithful God, I am assured that God's hand will be assisting them on their professional journey.
They understood that at this point in their career, they need to acquire as much experience, exposure and training. And any opportunity that arises is a privilege not a right. I advised them to at least go thru with the operations cycle twice (can happen between 1 to 2 years), before they negotiate for their desired salary, perks or job title.
My daughter, despite being assigned to graveyard shift in a 5 star hotel, and mandatory OT for 2 – 4 hours, is not quitting despite the difficulty. My son, who is under training as telecoms engineer for a 5G provider with not so palatable salary, chose to stay positive and had his mid term plan already laid out.
At my end, mentoring my own flesh and blood is also a challenge. I need to 'walk my talk' on 'executive maturity'. As proponent of #HRinHR, I need to control myself to refrain from talking to the respective HR heads of their employer. This, for the practices that do not uphold human dignity or socially unfair. I have to let my kids fight their own battles and go through bad experiences to toughen up. I'm here to help them maintain a positive outlook… and to not give up!
And since modern mentoring is about letting the mentee set their own professional goals, I employe similar approach with my kids. I'm just around to help them interpret the context of their situation, give them options so they can come-up with their own decision.

Because I'm no perfect dad (and mentor), the concept of modern mentoring is appropriate for gen z professionals in general. This ongoing life event is something that I truly savor.


Are you a Generation Z professional? How can we help you best in your professional journey?



Liked this article? You can