Update 3.20.2020 – D0 209 CAMP (COVID-19 Adjustment Measures Program for Employees whose Income was Reduced) Questions Answered

I've been receiving Qs, relative to employees right to refuse work because of COVID-19. Can an employer sanction the employee?

Related COVID-19 articles:
There are two prevailing schools of thought  in the HR community, (1) is
Labor Advisory 01 Section 3
and (2)
DO 198-18 Chapter III Section 6
. So which one applies in a pandemic situation?
The context
LA 01- the context is the existence of man-made or natural calamity
DO 198-18 – the context is normal situation
Applicability
LA 01- Section 3
DO 198-18 – Chapter III Section 6
The issue
LA 01- Prior to proclamation # 909 from Malacañang, some believed that this advisory don't apply because there is no imminent danger or state of calamity
DO 198-18 – Because there is a need for the security officer of the company to declare imminent danger in the company premises, these Qs arise: (1) can the declaration of a Safety Officer of imminent danger in a company (before proclamation 909) carry more weight than the Philippine President who declared public health emergency and code red? (2) What if the company is due diligent in ensuring the safety of employees and there is absence of danger in the company, however, there is a threat of contagion outside work premises? (3) What if the company is not compliant to the OSH law and there is no Security Officer? (4) For purposes of argument, the security officer is an employee of the company, is there no possibility that decision of the security officer can be influenced by top management?
My take

At the present situation, there is no longer a gray area with the proclamation 909 by the President, placing the entire Philippines under state of calamity.

However, before the declaration of state of calamity, some believed employee cannot invoke the right to refuse work using LA 01, because there is absence of imminent danger and state of calamity.

I conferred with an occupational health and safety consultant who admitted that the COVID-19 situation is an unchartered terrritory and using DO 198 don't address the fear of employees to report for work because of the pandemic.

Thus, my take on this situation is employee can invoke LA 01 section 3 even on pre state of calamity proclamation. If their job is not on the frontline to natural security and survival

This, because  the declaration of the President placing the country under code red sublevel 1 ( and eventually sublevel 2), and placing NCR under community quarantine, where suspension of classes for 1 month, and instruction to private companies to explore alternative work arrangements and restriction on the ingress and ingress of people in NCR to stop the transmission of the virus, is ALREADY a semblance of imminent danger. The declaration of state of calamity is for LGUs to have access to their emergency funds.

Likewise, I also conferred with an ASec of DOLE who is involve on recommending measures to mitigate the impact of Taal eruption and COVID-19. I asked what provision is applicable so employee can invoke his/her right to refuse work. Below is her response: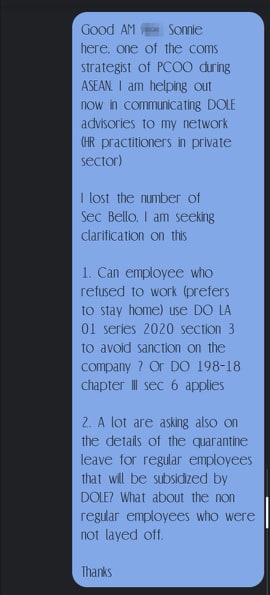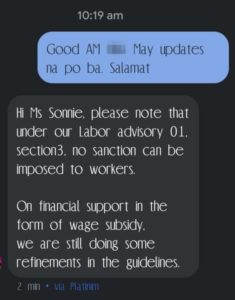 Have you thought of invoking your right to refuse work, what happened?
Disclaimer: The articles found on this blog do not constitute legal advise, and engagement/discussion does not signify professional client relationship. Likewise, subsequent court and administrative rulings, or changes to, or repeal of, laws, rules and regulations may have rendered the whole or part of this article inaccurate or obsolete.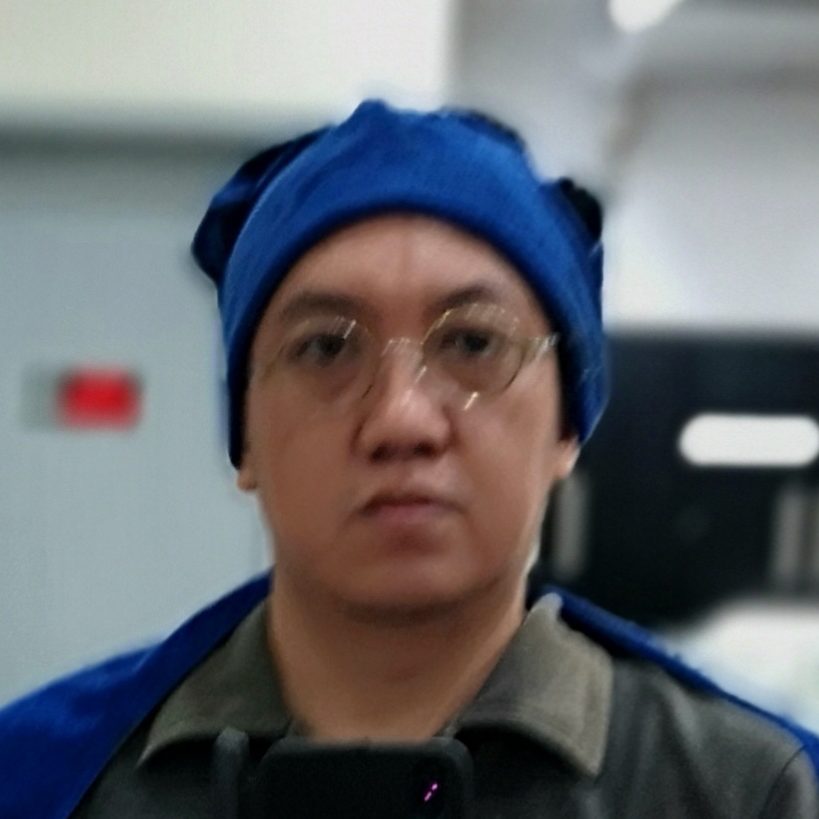 Founder of LODI Inc. (Learning and Organization Development Institute, Inc.) and Co-Founder of Blogwatch. Mentor and Dad of 2 Gen Z Professionals.



Advocate of #HRinHR (Human Rights in Human Resources) and #DigitalCitizenship
Strategist for  Talent, Culture & Content Development, and Cyber Wellness Initiatives
Keynoter and Facilitator of Workplace and Life Learning

Blogging since 2004.