Webcertain has recently released  its Global Search and Social Report 2013, and here's the latest on the  Philippines


In a population that exceeds 100 million, only one third have access to the internet. Thanks to cheap smartphones, internet bucket deals by local telcos and wireless internet dongles, PH increased by 3%. Though "feature phones still dominate the mobile market, the internet market is rapidly evolving into one that is heavily mobile-driven",  according to the report.
Google is king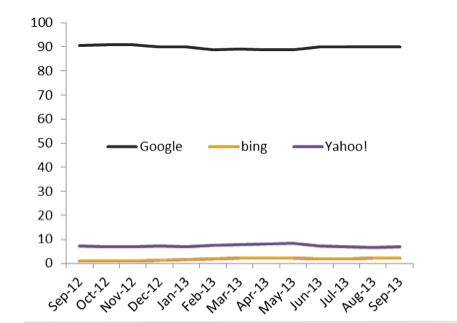 With "9 in every 10 searches on the Filipino web, search has largely become synonymous with Google". Yahoo! comes on distant 2nd with 6.7% and Bing on  3rd.
Though PH use on search is the lowest in ASEAN it's interesting to note that "the number of searchers in the Philippines grew by 19% between March 2012 and March 2013, way ahead of the global average at 6%" .
The Social Networking Capital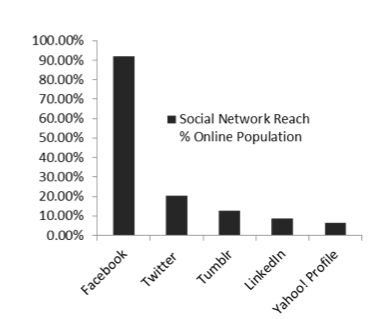 Webcertain further said that  "a single word to describe the Filipino internet is 'social'". The Philippines still holds the highest social penetration of all countries w/ 96.1% of the online population in social media. Here arethe popular sites:
Facebook- 92.2%
Twitter- 20.3%
Tumbler- 12.6%
LinkedIn- 8.6%
However, Brazil beats the Philippines as the most socially engaged nation w/ her "online audience spending an average of 13.8 hours per month on social media".
Photo sharing sites are also rapidly evolving from being predominantly niche platforms to gaining main- stream appeal, with more than 1 in 3 in the online population having a profile on these sites, said Webcertain.
Here are some of the highlights of the  2013 Global State of Social and Search report
Asia-Pacific currently boasts 777 million active social networking users.
Facebook now has 1.19 billion monthly active users, up 182 million from the 'magic one billion' a year ago.
Google processes well above 100 billion monthly searches and unsurprisingly remains the undisputed global champion of the category.
Baidu captures more than 15% of the global search market entirely thanks to its leadership in China.
Russian search leader Yandex reached an impressive milestone in the year gone, overtaking Bing as the world's fourth largest search engine.
ASK.fm, a Latvian Q&A site with a social element to it, has grown tremendously popular in Latin America and emerged into an important online consumer touch point in the region. 
Founder of LODI Inc. (Learning and Organization Development Institute, Inc.) and Co-Founder of Blogwatch. Mentor and Dad of 2 Gen Z Professionals.



Advocate of #HRinHR (Human Rights in Human Resources) and #DigitalCitizenship
Strategist for  Talent, Culture & Content Development, and Cyber Wellness Initiatives
Keynoter and Facilitator of Workplace and Life Learning


Blogging since 2004.