Someone left this question in one of my blog posts, I decided to create a separate entry to give emphasis on the topic:
"Can a female employee who undergone gynecological surgery claim both sss sickness benefit and magna carta of women special leave?"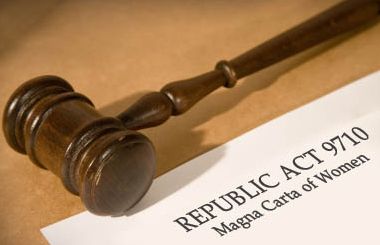 READ: Can I Claim SSS Sickness Benefit for Threatened Abortion?
Since this is not my forte,  I also sought answers from experts on magna carta of women related benefits and compenben gurus. Below is the summary of their collective answers:
Assuming female employee met the minimum requirements, YES, she can claim both SSS Sickness Benefit and Magna Carta of Women Special Leaves, PROVIDED, the benefit will be claimed in the following order:
(1st) Magna Carta of Women Special Leaves (if the mandated special leaves has been exhausted but female employee still needs time to recuperate, then, employee must use her SL/VL or SIL)
(2nd) Sick Leave, Vacation Leave or Service Incentive Leave (if SL/VL or SIL has been exhausted or female employee is not yet entitled to these benefits, then employee can file for SSS Sickness Benefit)
(3rd) SSS Sickness benefit
Added 11/20/15: DOLEs Department Order 112-A Series of 2012 was issued providing guidelines for availment of multiple instances, and/or in combo of the SSS Sickness Benefit. You can view and download a copy of the said DO at the Philippine Commission on Women website.
Have you been in this situation, or has processed a claim for Magna Carta of Women Special Leaves? Care to share your experience?
Disclaimer: The articles found on this blog do not constitute legal advise, and engagement/discussion does not signify professional client relationship. Likewise, subsequent court and administrative rulings, or changes to, or repeal of, laws, rules and regulations may have rendered the whole or part of this article inaccurate or obsolete.

Liked this article? You can