There seems to be a need to recalibrate sourcing strategies, and give emphasis on employer branding as the anchor of the employee value proposition.
As community manager of several HR social groups, I received  Qs and sometimes musings of group members on the job postings of fellow HR practitioners. Here's an example: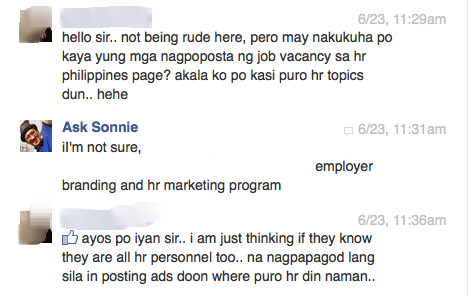 While the intention of the non HR job postings is to get referrals from other HR, the observation of one member is valid.
I've been observing how recruiters search for prospective candidates, and I also looked back at how we sourced for our vacancies then as HR Manager and later, AVP HR. I conclude that with the present landscape in the job market, there seems to be a need to recalibrate our strategies because of tight competition due to supply mismatch,  add to that is the looming ASEAN integration, and the millennials' choosiness for job and choice of employer.
It's about time for HR, specially those in charge of  sourcing and those guarding the backdoor, to learn a thing or two about marketing. Employer or Employment Branding is one of the modern HR role, that can be tucked into the strategic hat of HR.
Read: HR 3.0 – The Digital, Social and Mobile HR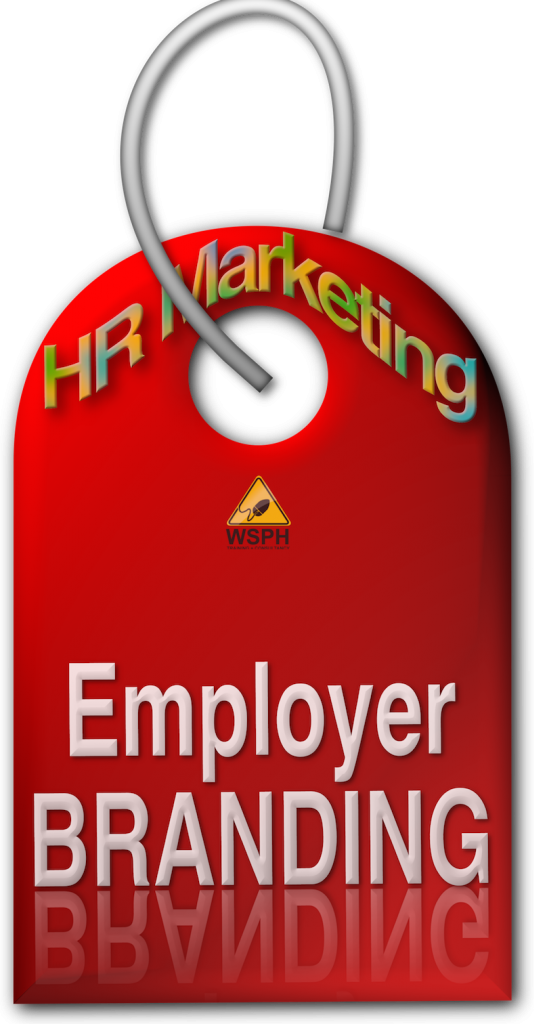 The initiatives taken by some BPM companies, according to Penny Bongato, to place marketing with HR/recruitment is an ideal move because a good marketing campaign will benefit HR in attracting new talents and retaining current employees because of the value they gain from the employer brand.
I thought of  this sometime back, and had an intro session in our past learning EB, but there seems to be no pressing need back then. However, with the changes of the business and recruitment landscape, I guess we have to level-up the awareness of our HR colleagues who are not into HR Marketing or Employer Branding yet.
At the 18th Learning EB at Baguio, and the 2nd provincial EB, we presented HR Marketing and Employer Branding as one of the solutions for the talent management challenges of companies. My good friend Darwin Rivers talked about the challenges and trends in people management, and our sponsor, Rosana Sy, presented DMIT or the science of finger prints, as tool in streamlining candidates and a good bases for employee engagement program and career pathing.
Going back to HR Marketing and Employer Branding, here's a slidecast of what I presented, years back about the topic.
We have updated this material to include how HR can use pull and push marketing approach in sourcing and retention methods, and obtain balance in both offline & online, above & below the line campaign.
For those who missed this EB, we will  offer a public seminar on HR Marketing and Employer Branding soon, please wait for our announcement.
As for the presentation of other speakers, please find the slides below: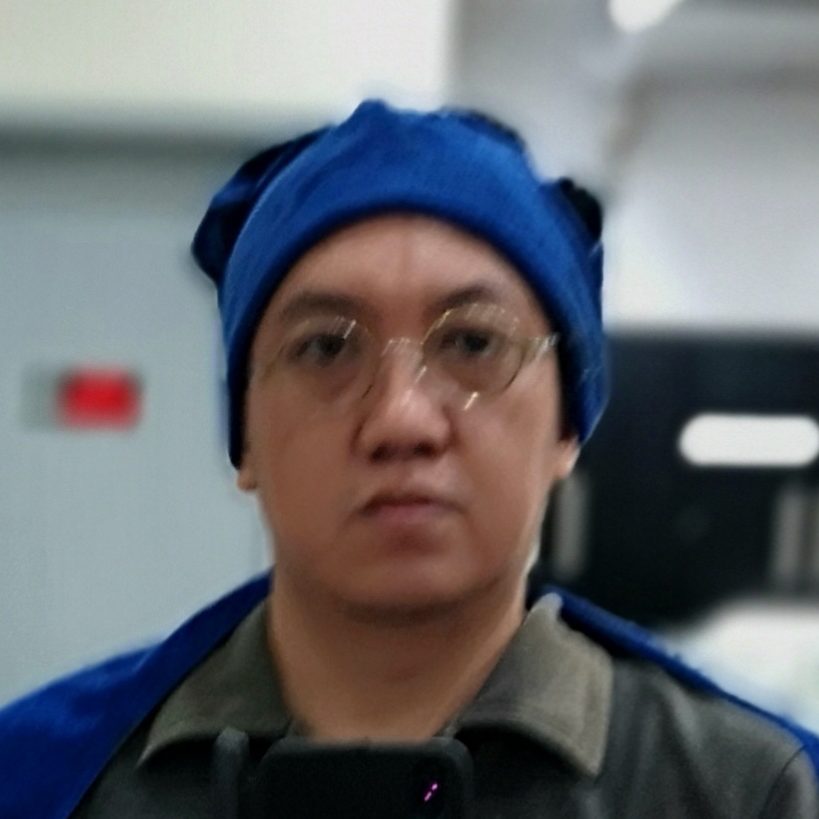 Founder of LODI Inc. (Learning and Organization Development Institute, Inc.) and Co-Founder of Blogwatch. Mentor and Dad of 2 Gen Z Professionals.



Advocate of #HRinHR (Human Rights in Human Resources) and #DigitalCitizenship
Strategist for  Talent, Culture & Content Development, and Cyber Wellness Initiatives
Keynoter and Facilitator of Workplace and Life Learning

Blogging since 2004.