Because the vast majority of us lack good listening skills, some people end up paying a fortune to have someone listen to them.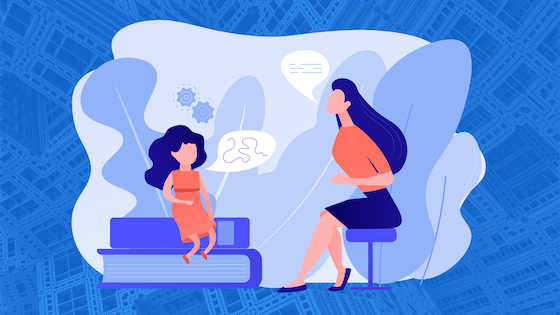 Talk therapy

Talk therapy or psychotherapy is used by health professionals to assist people in identifying issues that cause mental illness, make them understand how these stressors are affecting their lives, and co-develop strategies to help reduce the severity of their symptoms.

Some people think talk therapy is a form of 'budol' or just a means to make money. But psychotherapy is an effective intervention backed by studies.

According to an article published by Healthline:
A 2015 review found that CBT, one form of talk therapy is by far the most consistently supported psychotherapeutic option in the treatment of anxiety disorders, which explains why it is also the most recommended.
A 2018 population-based cohort study found that early treatments with talk therapy can reduce long-term risks for serious mental health conditions in people dealing with bereavement issues.
Why go for Psychotherapy

We all go through difficult times in our lives– some because of loss of a loved one, others might be financial issues and some may be experiencing cyberbullying or harassment. And because we don't have the same mental fortitude and not all have supportive-listening relationships, some will need outside help to get through it.

Psychotherapy is just one of several interventions recommended by mental health professionals. But don't think that's all there is. Treatment is recommended on a case-by-case or patient-by-patient basis.


Why not all are seeking professional help?

Ivy and I started a KUMU show last year to talk about mental health and interview people who are willing to share their recovery journey. From among our guests, these are the top three reasons why they are initially hesitant to seek professional assistance:
Cost

Though I have not personally experienced talk therapy, our guests insinuated that psychotherapy sessions can be costly. Furthermore, mental health is not covered by Philhealth, and most HMOs don't include this too, in their primary care packages

Stigma is associated with those seeking professional help

Though mental health awareness has progressed in the Philippines, being associated with a MH problem still has an impact on a person's employability.

Pride (willing to get prescription meds, but reluctant to go thru talk therapy)

This is especially true for men. The male species is averse to opening up and discussing their emotions, although they are open to other interventions.
How to choose a 'talk therapist'

Assuming a person has addressed the sources of his/her hesitations, where to look for, and how to select a therapist is the next logical step.

Surprisingly, finding one in the Philippines is easy; simply go to www.therapyroute.com and type in your location to get a list of therapists in your area.

The tricky part is deciding who to choose. Opening up to a stranger, even if patient confidentiality is in place, is a difficult task. Your life, and to some extent, your secrets, are on the line here. The steps below may assist you in selecting the best one.
Is the talk therapist a recommendation from someone you know and trust?
Is the psychotherapist qualified?
Check for the persons' credentials, training and certifications, and reviews.
Is the person truly interested in helping others, or to them, it is just a job?

Request a 10-minute call first to see if you two will get along before committing to regular sessions. 

We all use different coping strategies to deal with mental health issues, If talking to strangers isn't your thing, let me suggest a practical alternative to psychotherapy: prayer.


Prayer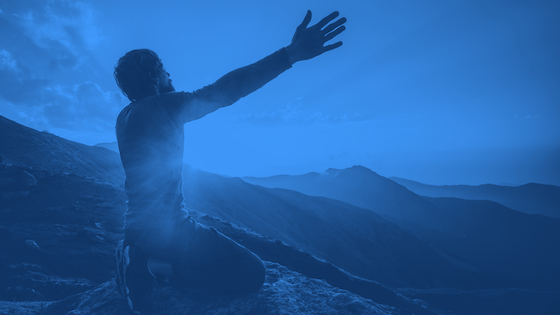 For purposes of discussion, let's apply the same criteria to God in choosing a talk therapist
Is God someone you already know and trust?

Consider this as a recommendation to try God if you are reluctant


Is God qualified?


He is competent
Psalms 147:5 Great is our Lord and mighty in power; his understanding has no limit
He can emphatize
Jeremiah 139:13 For You formed my inmost being; You knit me together in my mother's womb.


Is God genuinely interested in helping people with mental health issues?

Matthew 11:28 Come to me, all of you who are tired and have heavy loads, and I will give you rest.

Lamentations 3:21-23 The steadfast love of the Lord never ceases; his mercies never come to an end; they are new every morning; great is your faithfulness

Now that we have established the credentials of God, let me explain my concept of prayer.

Prayer is not reciting a set of litanies, memorizing a bunch of words, or reading a devotional digest or something. If this is how you pray or what you think prayer is, I am telling you afront, IT WILL NOT WORK. 

Prayer is a two-way communication- You talk, and God listens.
Jeremiah 29:12 Then you will call upon Me and come and pray to Me, and I will listen to you
And when God speaks, shut your mouth and listen too. Always calm your soul and in the quietness of your spirit, God speaks. Make sure you have your Bible with you and you are reading it.
Jeremiah 15:16 Your words came to me, and I listened carefully to them. Your words made me very happy because I am called by your name, Lord God All-Powerful.

Jeremiah 33:3 Call to me and I will answer you and tell you great and unsearchable things you do not know.

Psalm 50:15 Call upon Me in the day of trouble; I will deliver you, and you will honor Me."
God communicates with us 99.99 percent of the time through the Bible. The .01 percent can be in a form of a dream, vision, audible or inner voice. This .01 percent, however, will not override the Bible; it will only confirm what the Bible already says (logos), but made special by God's presence and touch (rhema).
Psalm 119:105 Your word is like a lamp for my feet and a light for my path.

Psalm 119:160  Your words are true from the start, and all your laws will be fair forever.
The presence of God is what distinguishes prayer from talk therapy. His presence dispels fear and brings peace to your soul. You will feel accepted, loved, and forgiven. The presence of God brings hope, and the joy of the Lord will give you the strength and motivation to keep going. When you sense God's presence, your faith grows, and the impossible becomes possible.
Psalm 16:11 Being with you will fill me with joy; at your right hand, I will find pleasure forever.

Psalm 91:1 Those who go to God Most High for safety will be protected by the Almighty.

Exodus 33:14 The Lord answered, "I myself will go with you, and I will give you victory."
Will it work?

Yes, it will. Allow me to share a recent experience at an overnight prayer gathering.

As soon as the schedule was announced, I planned on attending an overnight prayer.  But I never thought that I would receive terrible news beforehand and my participation would be influenced by that bad news.

The prayer service began at 7 p.m. and ended at 4 a.m. the next day. I can't concentrate at first, can't focus on worship, can't pray for others, Bible reading doesn't help, and my thoughts are scattered.

But shortly after midnight, God made His presence felt. This brought peace and allowed me to organize my thoughts, and mentioned my worries to God while in tears.

My heart was filled with joy after that. Time passes in an instant. His presence overtook me, and I found myself laughing, crying, praying, and worshiping all at the same time.

I'm not sure what happened, but something in me changed after the overnight prayer.


Key takeaways
A mental health problem can be addressed in a variety of ways. What works for one person may not work for another because each case is different.
While it is acceptable not to be okay, one should be willing to seek help if they are already neglecting basic self-care. Or when suicidal thoughts arise.
We should all learn to listen, get certified if necessary, and keep our opinions and judgments to ourselves.

More often than not, loved ones do not open up because we are quick to cancel the convo, pass judgment or always assume that they need our opinion.

In the midst of modern approaches to keeping mental wellness, an open and honest relationship with God remains an option.
PM If You Need Assistance In Prayer

[contact-form][contact-field label="Name" type="name" required="true" /][contact-field label="Email" type="email" required="true" /][contact-field label="Message" type="textarea" /][/contact-form]





Liked this article? You can