In the absence of your own website, or professional blog, about.me is a good alternative to put your online persona under one page.
I love social web, it is dynamic and keeps on reinventing itself. The good news is, it's not only meant for fun, if used wisely, it can enhance your personal brand and protect yourself from identity thieves.
Allow me to share with you, the new kid on the block (not so new anymore since this post was written on 2010, haha), About.me. According to the creators
We designed about.me for ourselves.
A lot of us have multiple online profiles scattered across various services, including Facebook, LinkedIn and Twitter. And one problem we face is pulling all of this information together to build a single on-line identity — be it for personal use, or to create a professional on-line profile.

We've focused on enabling you to: [1] Create your personal splash page and [2] Enjoy the numbers
Here is my about.me page: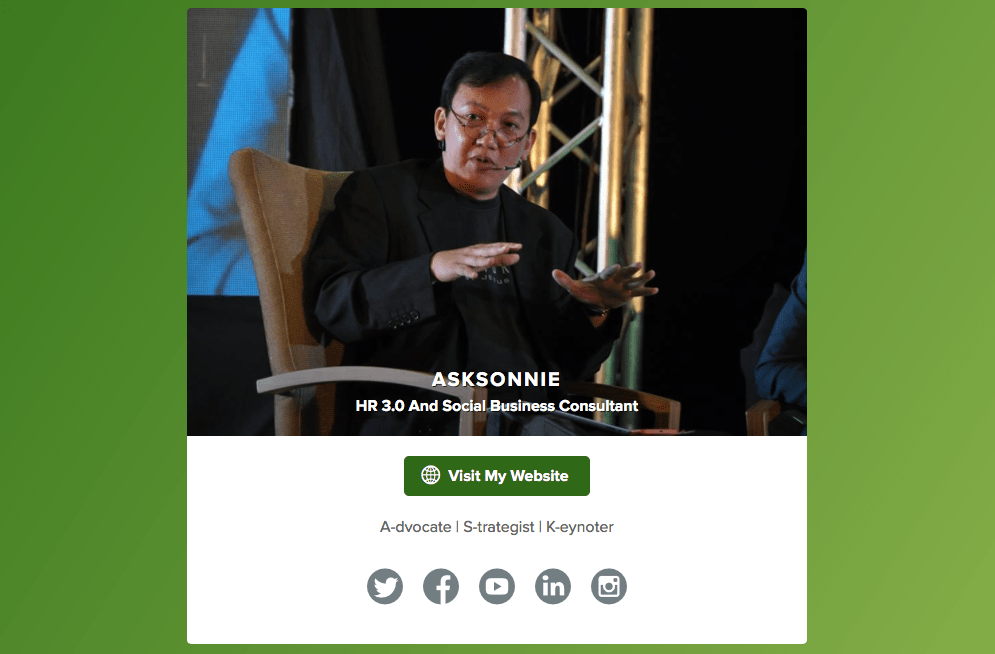 The site is not for social interaction, but a splash page or an "online calling card" where you can showcase your passion and skills, and refer visitors to your blog and  social networking accounts. Soon, headhunters will flock to this site to look for talents, and HR to do background check.
So what are you waiting for, be found online and build your personal profile page that points users to your content from around the web. Create your About.Me profile here.
Do you have an about,me page already? Share your profile in the comment section!
Liked this article? You can