With a pandemic ravaged economy, HR competencies need an overhaul too. This, to address the changing landscape of the business environment.


A group led by Dave Ulrich which includes the RBL Group, Ross School of Business at the University of Michigan, and its regional partners came up with a new HR competency model to fit in the existing pandemic induced economy. These enhanced HR competencies are the result of a study participated by 27,000 pax rating the performance of not less than 3,500 HR practitioners in 1,500 organizations.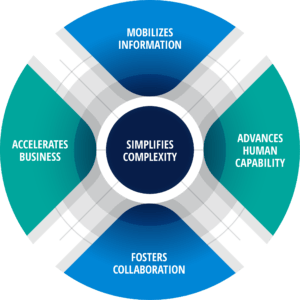 New HR Competencies Explained

Based on the communication I received,  Dr. Ulrich's new model is composed of the following competencies:


Accelerates Business

This is the ability of HR to accelerate action to realize business objectives. Subset skills include data analysis, social capital, right organizational infrastructure, and culture.

Why it matters?

Traditionally, HR is viewed as a cost center and a compliance freak that limits the innovation and responsiveness of the company. While HR exists to ensure companies will not get in trouble with regulatory bodies, it might be better to say 'let's find ways' than saying 'it can't be done. HR can suggest courses of action that will meet the need to adapt to changes at the same time, not compromise its regulatory compliance.


Advances Human Capability

This ability is meant to boost the existing learning and development initiatives to develop employees skills relative to present realities.

Why it matters?

This pandemic forced companies to go for alternative working arrangements and embrace technology. Companies that have a business continuity plan are able to transition with fewer issues, but those who don't have struggled and encountered productivity issues and spent more than they should.  Moving forward,  HR should be at the forefront of future-proofing the skillset of its employees.


Simplifies Complexity

This competency acts as the central hub that aligns with the other hr competencies. It is the ability to critically digest the issues and challenges faced by the organization and propose initiatives in a language understood by all.

Why it matters?

One of the reasons why the HR role is limited to operations because HR rarely speaks the language of other stakeholders when communicating their agenda. HR can be too consumed in its world but failed to make its advocacies and strategic silos relevant to business objectives. The ability to think critically and propose interventions that cut through the noise to address core challenges makes a strong case for partnership.


Mobilizes Information

This competency is the end-to-end process of data-driven decision-making- from acquiring, processing, and analyzing of data to address social issues using technology.

Why it matters?

Young workers are woke-oriented. In the Philippines, the laws of attraction survey by Jobstreet Philippines revealed that one of the causes of dissatisfaction is their employers' lack of corporate social accountability. Further to that, HR metrics should be one of the bases for a data-driven intervention.


Fosters Collaboration

This is the ability of HR to bring together diverse minds and agendas to collaborate and move in unison for a common objective.

Why it matters?

HR can be a divisive figure, especially when it comes to business and human rights, and regulatory compliance. However, instead of a 'cancel culture' approach that breeds animosity, a much better approach is to bring HRs usual operational adversaries to its side for the common good of the organization.



To learn more about this new model, feel free to sign-up for this FREE watershed event by to the RBL Group, Michigan Ross, and the regional partners on this study. When: May 11, 2021, 09:00 PM Eastern Time (the US and Canada)
Thoughts? Shoot a comment to let us know what you think about these HR Competencies





Liked this article? You can