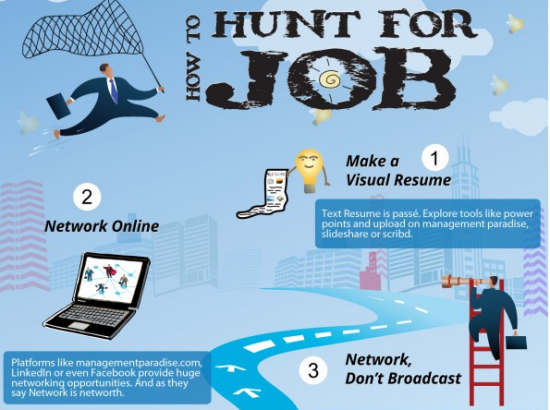 It's graduation season once again, and the labor market will be flooded with new talents. In the midst of the growing labor market, how do we keep with the competition and receive job offer?

You will not receive a job offer unless you established first what you would like to be known for.

This is the basic of brand management- showcase what you've got. When I source and search a candidate for a job, I look at the credentials, i.e. how immersed is the person on the job, to whom did he worked for and with whom. For fresh graduates, I look at the extra curricular activities, from there I can see the leadership potential and other interests of the person. But more than the technical competencies, I also look for the attitude and stability, because a person who change jobs (or companies) like changing an underwear is the least on my priority list.
Second, are headhunters aware that you exist?
This is where a simple marketing campaign is useful. Herewith are practical tips:
Join organizations where you can volunteer your services and/or develop your skills. Participating in conventions, seminars, congress in the field of your interest are helpful too.
Make your online presence felt.
Join facebook groups and participate on forums, but do not use pseudo names. Better yet, have your own blog. You can avail of the free blogging sites, but it's better to have your own domain, and an email address attached to your own name.

Watch this video about blogging
You may also upload your CV in different job portals like Jobstreet, and turned the searchable feature on. But this has it's downside too, like if you are employed, your employer with active subscription can find out that you're shopping around.
Make recruiters know where to find and how to reach you.
This is where business cards play an important role. This comes handy both online and offline. For off line use, you don't need to get the fancy or expensive ones, as long as it is neat and professional looking. For online use, register at LikedIn and attached a badge under your email or forum signature. In this way, though your CV is spread in the four corners of the earth, headhunters can still find you. Just ensure your contact details remain the same.
Did you get your dream job at first try? Share your experience and heartache so our graduates will be encourage and will be relentless until they receive a job offer

Liked this article? You can