It is not cyberbullying when an expression is considered protected (free) speech.


Good read:

– What to do when cyber bullied
– How To Handle Trolls, Free Speech and Bashing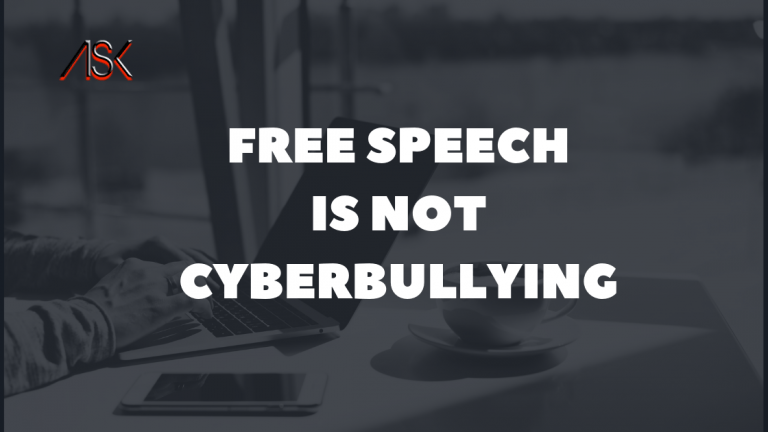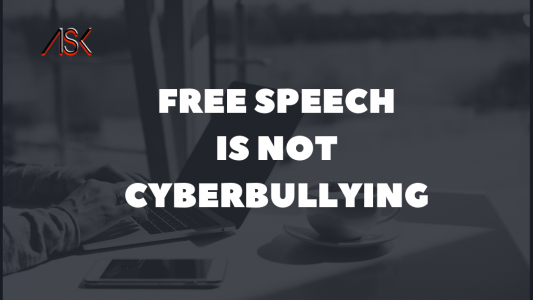 The advent of social media has put the exercise of free speech in the center of discourse. On one side of the debate is cyberbullying or when free speech is abused. On the other side is absolute free speech, including the right to hate speech and the right to offend.

I've written articles in the past about bullying, cyber bullying and workplace bullying. This post, however, will delve on expressions that may not be considered cyber bullying.

The Philippine online culture is the context of this post. Whereas, PH have a strong affinity to the western brand of free speech. But PH lacks a specific law that will address cyber bullying involving adults (there is one for minors). At the moment, adult victims may opt to use provisions of the cybercrime and relevant laws to seek reprieve.

Sans a legal definition, let's go for this framework of cyberbullying

Cyber bullying is the use of technology to harass, threaten, embarrass, or target another person. Online threats and mean, aggressive, or rude texts, tweets, posts, or messages all count. So does posting personal information, pictures, or videos designed to hurt or embarrass someone else.

Cyber bullying also include photos, messages, or pages that don't get taken down, even after the person has been asked to do so. In other words, it's anything that gets posted online and is meant to hurt, harass, or upset someone else.


Likewise, for purposes of this discussion,  we refer to cyber bullying as a consequence of one or combination of the unlawful acts defined in the anti cyber crime law, and other relavant laws.


When an expression is not covered by free speech.

According to the Philippine Commission on Human Rights (CHR), free speech is not absolute.
Under Article 19 of the International Covenant on Civil and Political Rights, to which the Philippines is a state-party, the freedom of expression carries restrictions, such as respect for the rights or reputations of others, national security, public order, public health and public morals.
Likewise, in G.R. No. 168338 the Philippine Supreme Court mentioned

..some types of speech may be subjected to some regulation by the State under its pervasive police power, in order that it may not be injurious to the equal right of others or those of the community or society43 … We have ruled, for example, that in our jurisdiction slander or libel, lewd and obscene speech, as well as "fighting words" are not entitled to constitutional protection and may be penalized.45

When an online expression crossed the line, the most common provision that is being used is online libel.

Fact is, on 2018, online libel is the  most prevailing cybercrime in the Philippines.

Identity theft is when someone misuses your identity or personally identifiable information. Online libel is when these elements are present:
First Element: There must be a defamatory imputation
example:

The victim is humiliated or publicly embarrassed
The victim is vilified, hated, becomes the subject of gossip, nasty stories, suspected of wrongdoings, is avoided
The victim losses face, becomes a laughing stock, is the object of ridicule

Second Element: Publicity of the Libelous Matter
example:

Posting the material in the internet or posting in a bulletin board
Showing the caricature, or naked picture, of the victim to another

Third Element: The Person libeled must be identified. (Identity of victim)
Fourth Element: That there be malice on the part of the accused.Malice is the legal term to denote that the accused is motivated by personal ill-will, spite, hatred, jealousy, anger, and speaks not in response to duty but to do ulterior and unjustifiable harm. The purpose is really to destroy, to injure, to inflict harm.

I will not cite an example since only the court can make final decision whether an expression falls in the ambit of libel. There are cases that caught media attention, however,  either it ended on settlement or there was no longer an update, just like these teen bloggers who were accused of libel.

Another common form of unlawful act that leads to cyber bullying is recording and sharing of intimate videos and images. In this case, the anti-voyeurism law is being used.


When free speech is not cyberbullying

Any online expression, that will NOT cause injury to the reputation, and the rights of a person or community to due process, life, safety and privacy may NOT be considered cyberbullying.

Issues based argument, no matter how intense, if the discourse will not involve name calling, insult, inciting others to threaten another party is may not be considered cyber bullying.

The formula is simple- protected speech is about respect to another person's basic, human and constitutional rights.




Disclaimer: The articles found on this blog do not constitute legal advise, and engagement/discussion does not signify professional client relationship. Likewise, subsequent court and administrative rulings, or changes to, or repeal of, laws, rules and regulations may have rendered the whole or part of this article inaccurate or obsolete.