READ:
Happy employees can make a company productive and a fun place to work at. But what will make employees happy?


This is the final installment of my 3 part blog series about Jobstreets' new resource, laws of attraction. Today, I will close the series by discussing what can make Filipinos happy employees.

True to our nature, as non confrontational breed, Filipinos give special preference on respect.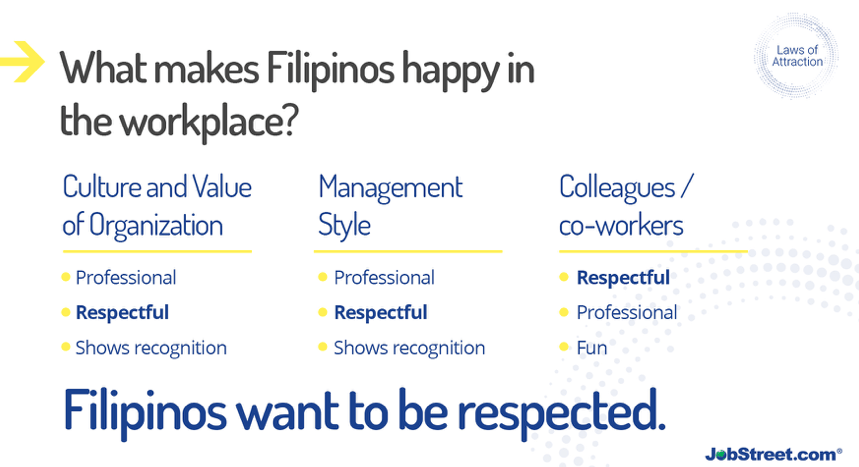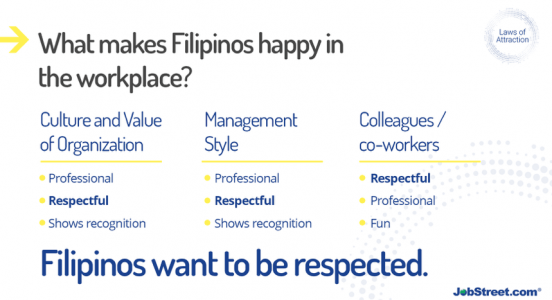 My experience with the young professionals in our #HRMentoring community seems to support this. More than anything else, a toxic office mate, culture or boss contributes greatly on their mental well-being. And one of the reasons why they look for better employer.

In our first post, we opened the series with the negative, the industries where Filipinos are least happy because of:

Today, we will close the series with the positive. We'll share the industries that make happy employees, according to this Jobstreet research.

On the area of management style, happy employees are found on these industries. Likely reason is the global exposure or partners these industries have, where human rights in business is observed.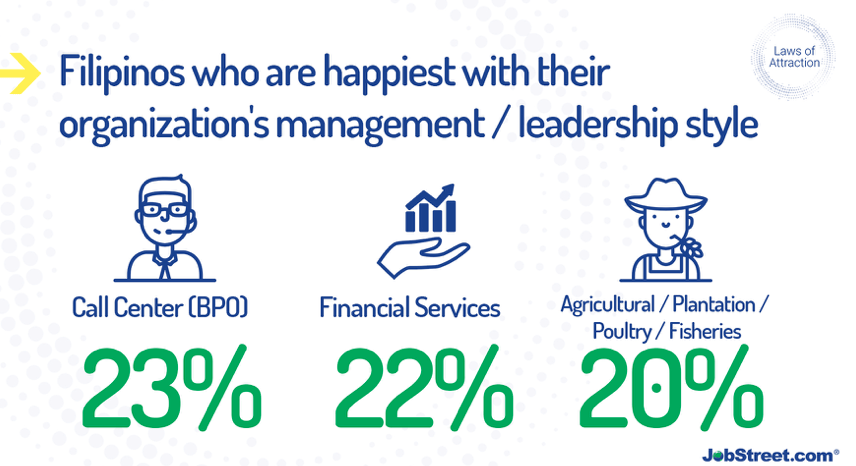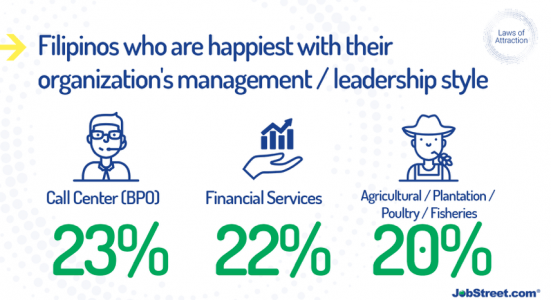 On the area of career development, these industries received the most thumbs up from employees.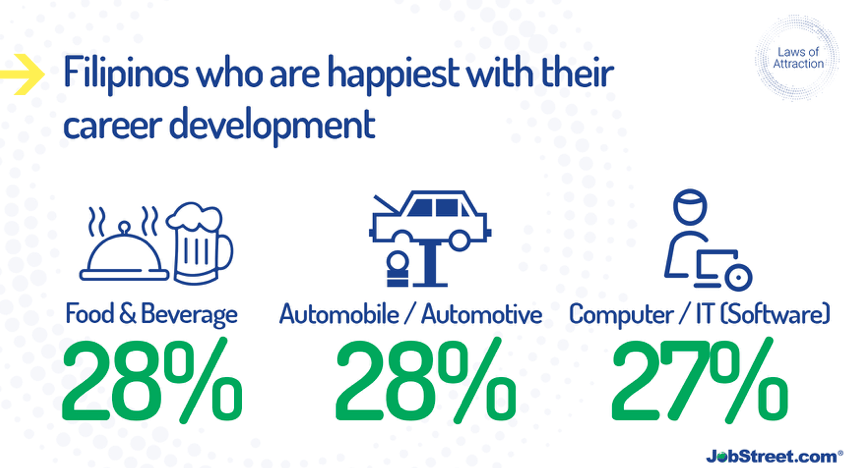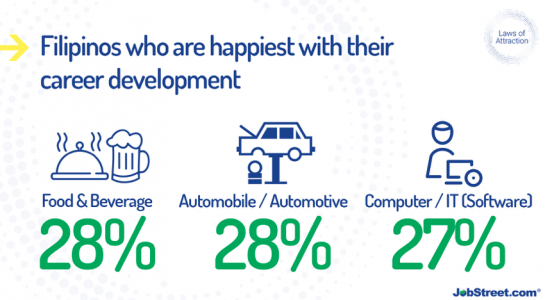 And finally, the industries where culture and/or CSR programs make employees happy are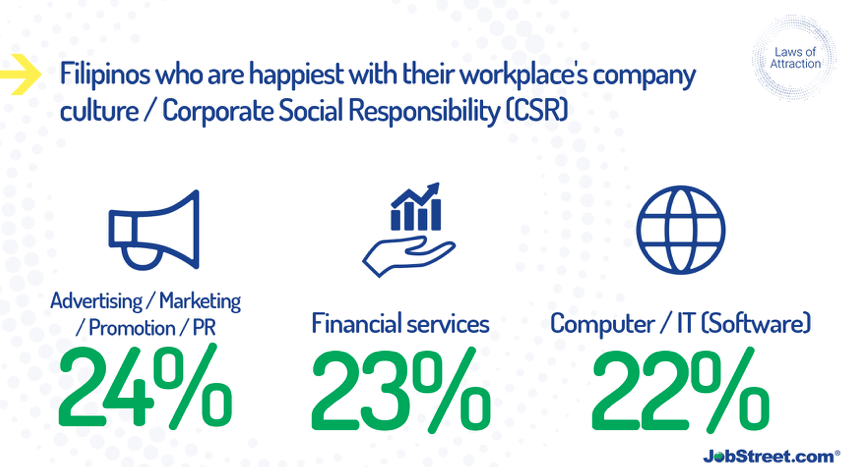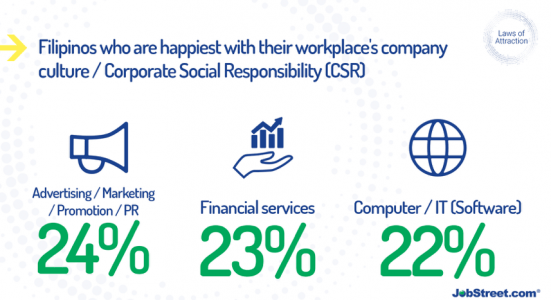 Honestly, I would love to see the raw data on the last two decks so I could analyze myself

Likewise, it's worth mentioning that both the financial services and IT industries scored on two of the three factors. A follow up study is a good step to benchmark best practices on employee engagement programs.


Contributory Factors

By taking note of these, we may be able to reduce gripes in the workplace.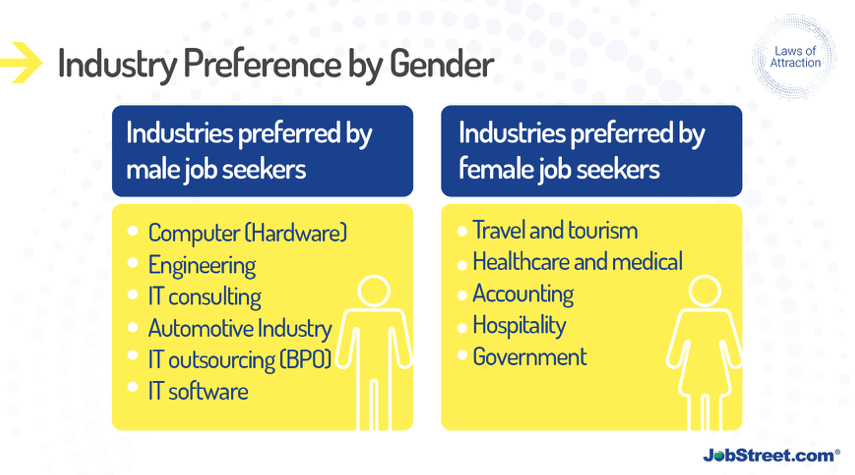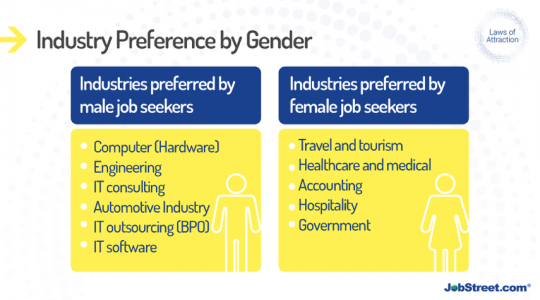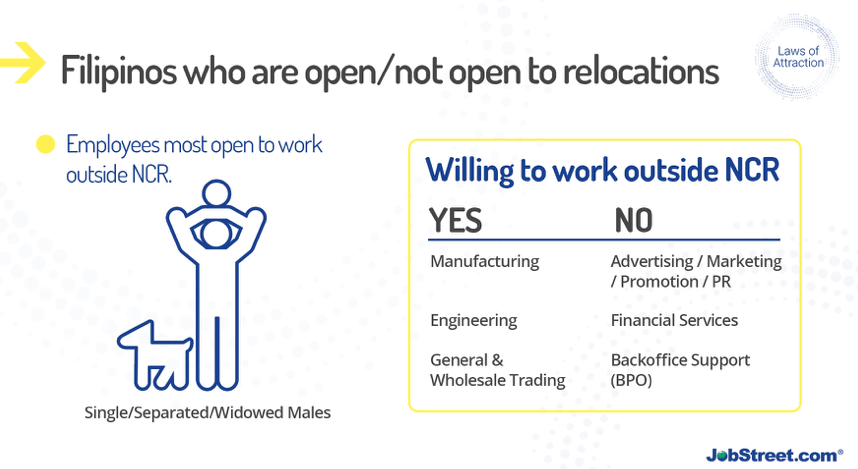 You have reached the end of this post (and series), don't forget to check the first two posts to get a better grasp of the Jobstreet commissioned study.

Can you confirm the result of the study with your experience? Speak your mind in the comment section below.




Liked this article? You can